Before we talk about trends and consumer habits in jewellery, let's first define what handcrafted jewellery is as opposed to manufactured jewellery. Handmade jewellery is the result of the know-how of one or more jewellers who supervise and execute each step of the fabrication process from the initial design to polishing. Unlike manufactured jewellery, it is not the result of an industrial line. Whether it is for a ring, earrings or any other type of jewellery, here are the five main reasons to opt for handmade jewellery.
The studies are unanimous: In Quebec, since 2010, the consumption of local products is increasing year after year and is clearly becoming a trend. Some feel this way of consuming as means of supporting local economy, preserving jobs and promoting economic spinoffs in their region. Others see it as a more social aspect, namely support for companies that adopt respectful working conditions and that pay workers fair wages. Some also want to contribute in an ecological way by reducing the transport of goods. Whatever the reason, buying a locally produced piece of jewellery allows you to know exactly where the product was produced and allows you to respect your consumption values.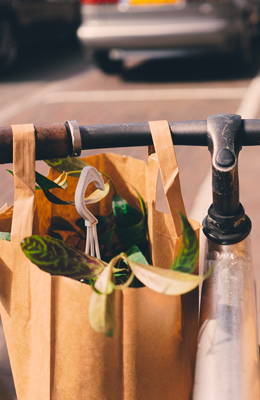 Wear a unique piece of jewellery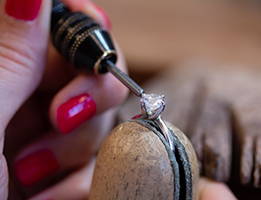 When handmade, the jewel bears the signature of its creator. The jewel is not a clone reproduced in thousands of copies. It has its own DNA even if the model has been reproduced a few times. For example, an engagement ring designed by hand cannot be identical to another one since the manufacturing steps such as soldering and setting of the precious stones are the result of human work and therefore unique.
There are no machines sophisticated enough to replace the skills and know-how of a jeweller, especially regarding soldering, polishing and setting stones. An assembly line allows quantity at lower cost often at the expense of quality and durability. Artisanal jewellers create the piece from conception to completion, therefore foreseeing challenges and possibilities and always adding their personal touch!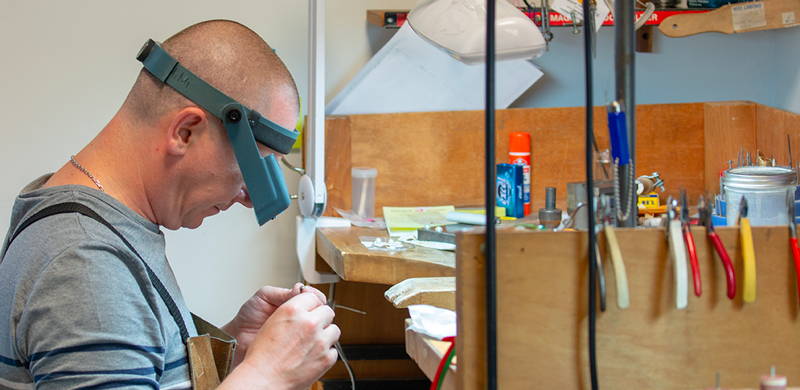 Manufactured jewellery is often of lower quality therefore breaking very easily. In many cases, jewellers simply refuse to repair mass produced jewellery because there are too many risks due to the poor fabrication. Therefore, these pieces usually have a short life span and are not worth the initial investment. When jewellery is handcrafter rules are followed and corners are not cut. Furthermore, a jewellers after-sale service is more personalized and does not involve any middleman.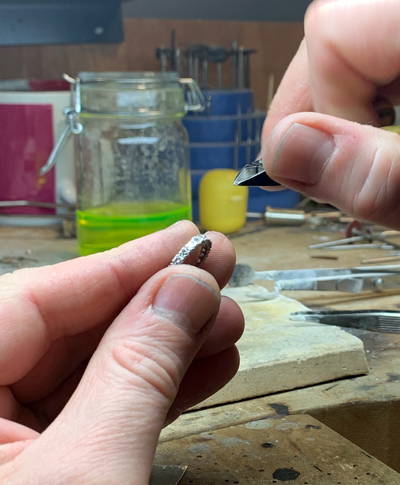 Isn't time to make better choices as a society? Buy less and buy better? Time to invest in sustainable products, more suitable to our needs and closer to our values. By buying a piece of handmade jewellery from a jeweller, you choose a personalized service, you choose to invest in quality, and you support a local artist. 

At Flamme en rose, our jewellers are ready to meet with you and discuss all the possibilities, do not hesitate to make an appointment to start the creative process of a beautiful handcrafted piece of jewellery.