The jewellery transformation process

Transformation is a physical and artistic process that gives new life to discarded jewellery.
First, ask yourself a very simple question: What kind of jewelry do I want? A ring, a pendant, earrings?

Gather all the jewellery that you wish to recycle. We can reuse precious and semi-precious stones, recycle metal or credit it on your bill.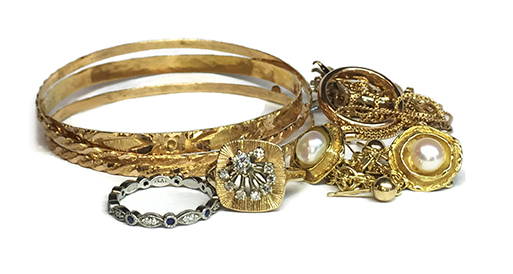 Make an appointment and meet an expert jeweller in transformation. The first virtual or telephone meeting is free of charge. An estimate will then be produced during a complete in-store evaluation. We charge $100/hour for  evaluating the jewellery to be transformed. This fee will be credited to you 100% if you decide to go ahead with the transformation project.
Full payment of the project is required before startting, then drawings will be sent to you by email for approval.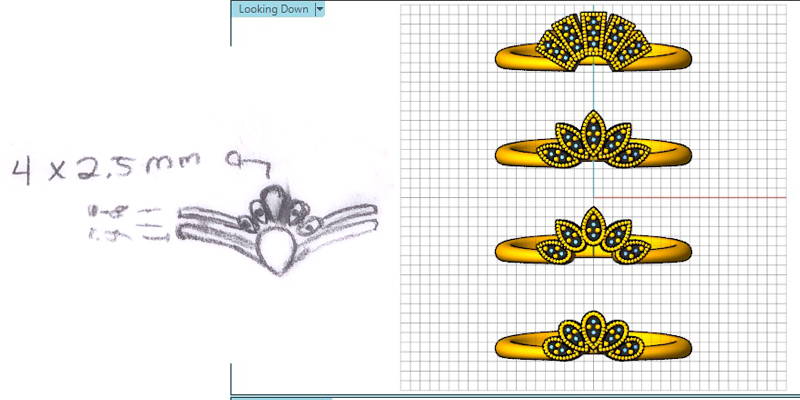 It takes 3 to 4 weeks for your jewel to be transformed. We will contact you by email as soon as it is ready.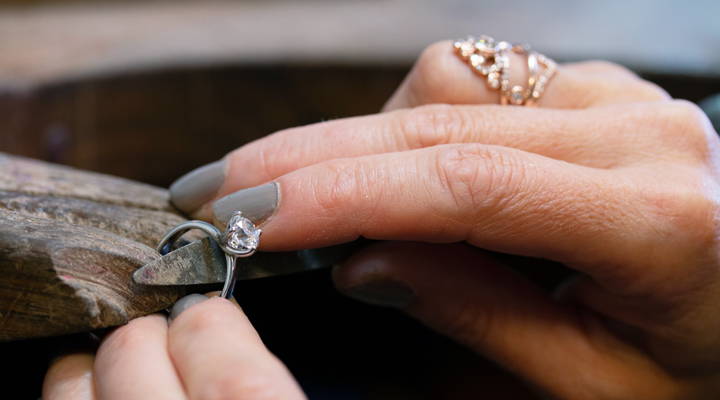 You can choose to come pick up your jewellery or pay a small amount to have it safely shipped to you. Either way you will receive your jewellery in a charming packaging. You can do it all remotely and pay the difference with an Interac transfer.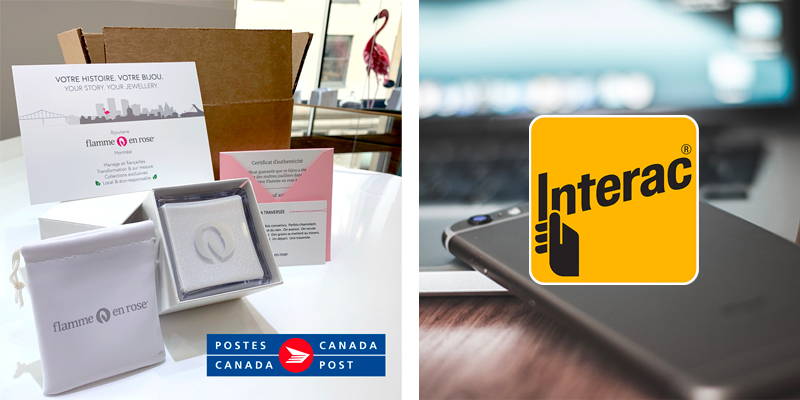 Flamme en rose has developed an incomparable expertise in the transformation of jewellery. This service is unique in that it can only be offered by a jeweller. In order to offer an exceptional service, two things are essential; a good understanding of what the customer wants  and ahighly developed technical skills.

Flamme en rose has specialized in the jewellery tranformation for several years and has crafted several hundred projects. Reuse old jewelry belonging to your family to create beautiful new earrings a pendant or even the engagement ring you've been dreaming about for a long time.

Your gold and precious stones will be reused to make the new jewellery. Yellow, white or pink, the gold can be reused. You will obtain, thanks to the transformation, a brand new gold jewel in a completely eco-responsible gesture. Make an appointment by by phone or email or via our online platform today with one of the master jewellers at Flamme en rose. You will be amazed at the possibilities that jewellery transformation offers.