The jewellery transformation process

Transformation is a physical and artistic process that gives new life to jewellery with an old soul.
First, ask yourself a very simple question: What kind of jewelry do I want? A ring, a pendant, earrings?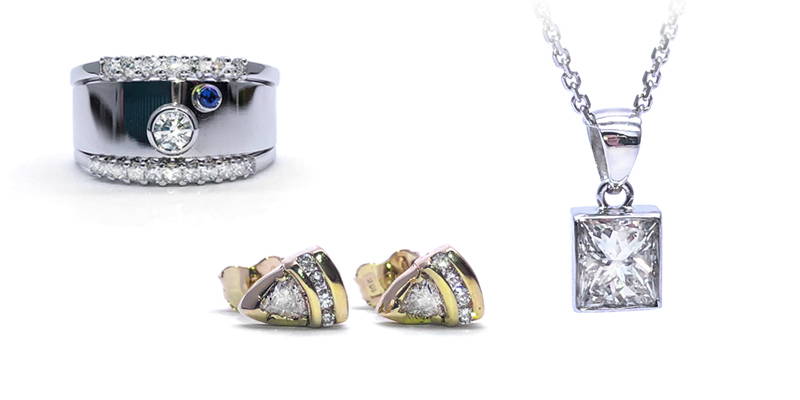 Gather all the jewellery that you wish to recycle. We can reuse precious and semi-precious stones, recycle metal or credit it on your bill.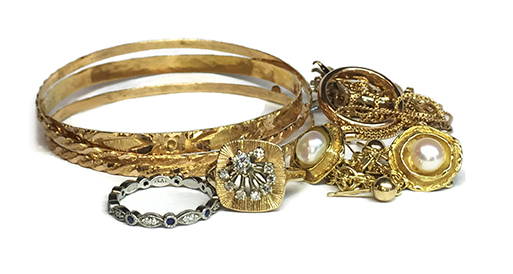 Make an appointment and always meet with an expert in transformation. You can have this meeting in person in the store or virtually. You will discuss the possibilities of transformation and you will receive an estimate. There is no obligation on your part and the service is free.
If you decide to go ahead with your transformation project, a deposit of 50% of the total cost is required at the beginning of the process. A sketch or 3D drawings will be emailed to you for approval.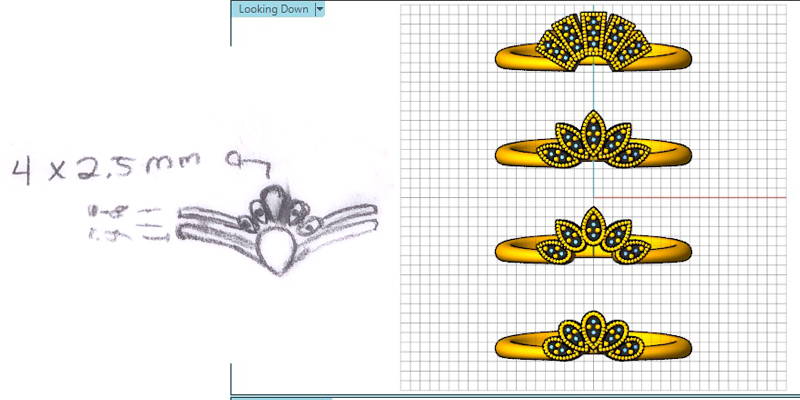 It takes approximately 3 to 4 weeks for the transformation process. You will then be contacted when the piece is ready. We ask to make an appointment to come pick up your jewellery.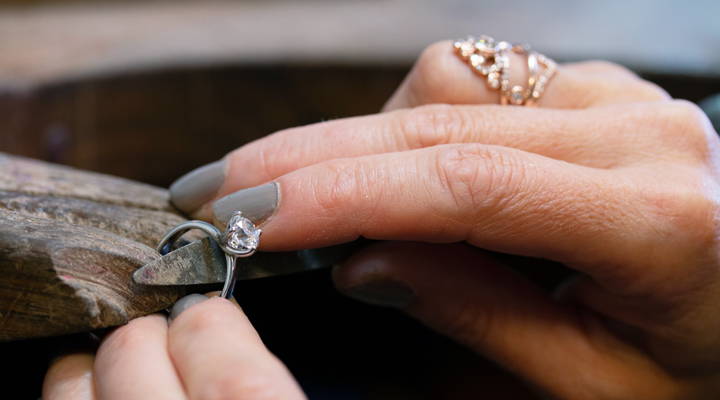 You can choose to come pick up your jewellery or pay a small amount to have it safely shipped to you. Either way you will receive your jewellery in a charming packaging. You can do it all remotely and pay the difference with an Interac transfer.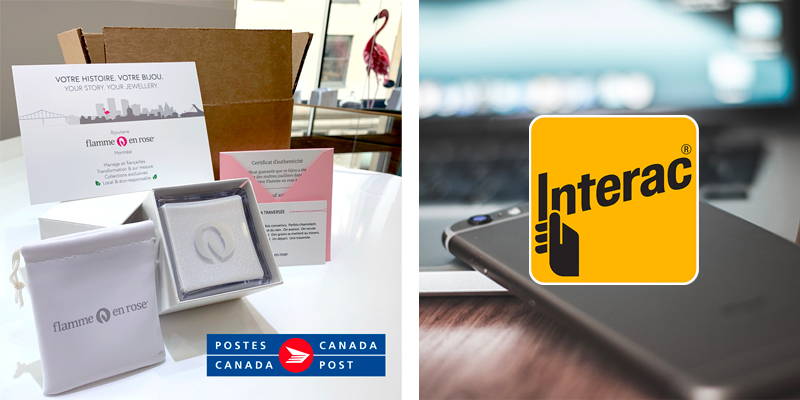 Flamme en rose has developed an incomparable expertise in jewellery transformation. This service is unique in itself since it can only be offered by an experienced jeweller with a background in design. In order to be able to offer an exceptional service, two things are essential; a good listening of the customer and a very developed technical competence.
Do not hesitate to make an appointment to see for yourself; our meetings and estimates are free of charge and without any obligation on your part.
The jewellery store Flamme en rose in Montreal specializes in the jewellery processing for several years and accumulate several hundred projects of experience. Reuse old jewelry belonging to your family to create beautiful earringsa pendant with your name or even a engagement ring you've been dreaming about for a long time.

Your gold and precious stones will be reused to make the new jewellery. We will take the time to accompany you through each step of the transformation process with drawings and reports and we guarantee that the melted gold comes from your old jewellery. Yellow, white or pink, the gold can be reused without losing its value or quality. You will obtain, thanks to the transformation, a brand new gold jewel in a completely eco-responsible gesture. Make an appointment by by phone or email or via our online platform today with one of the master jewellers at Flamme en rose. You will be amazed at the possibilities that jewellery transformation offers.