The jewellery transformation process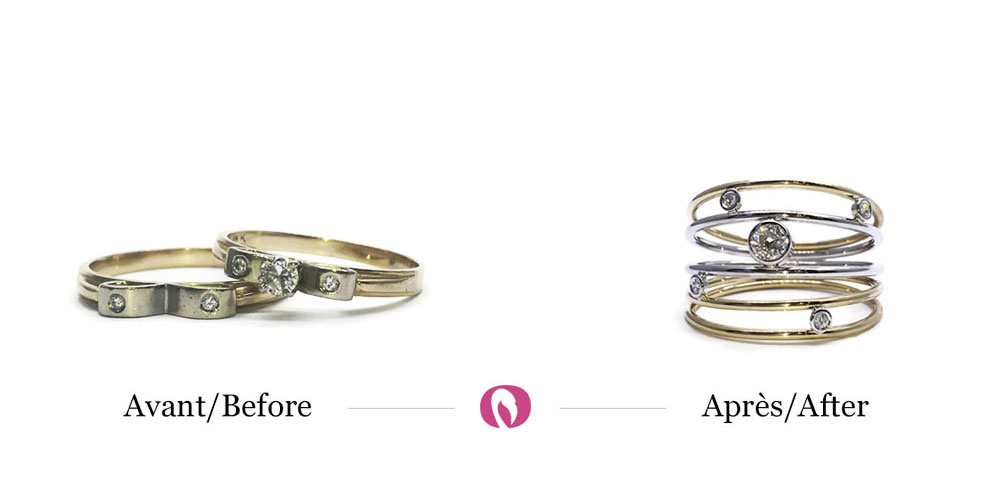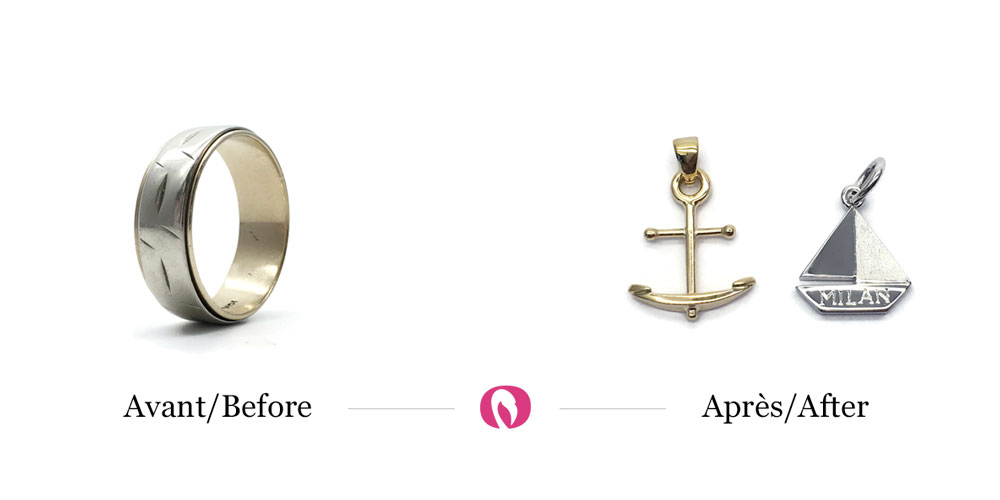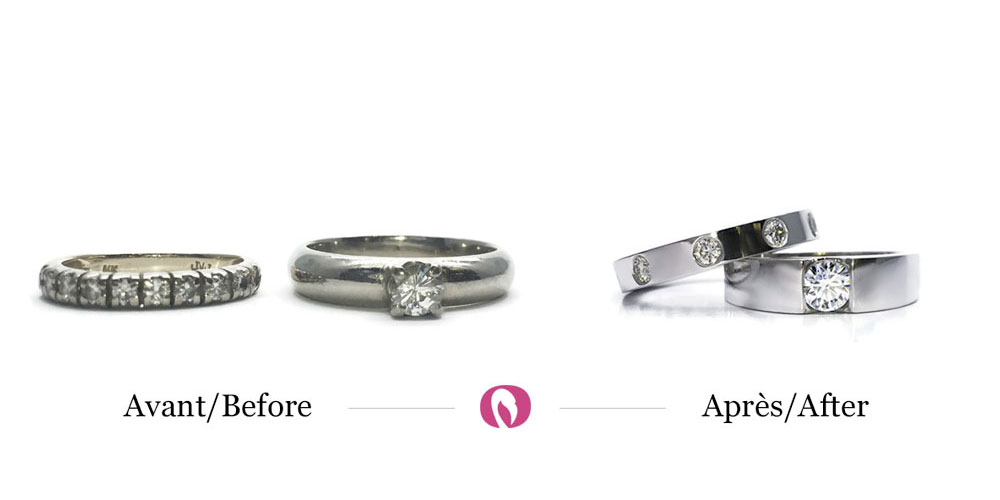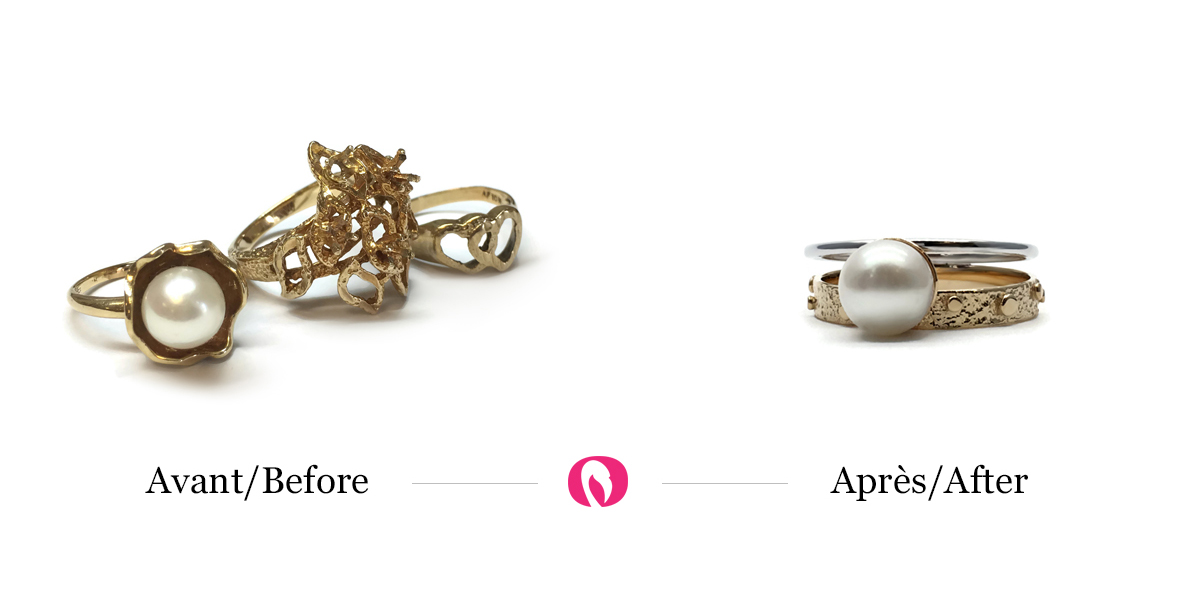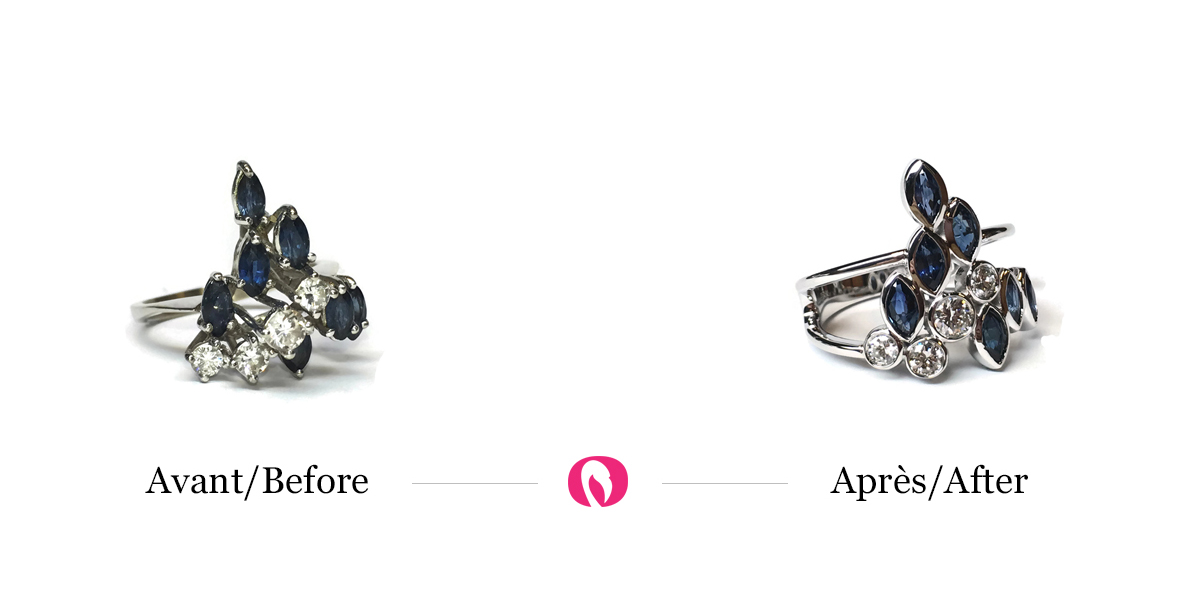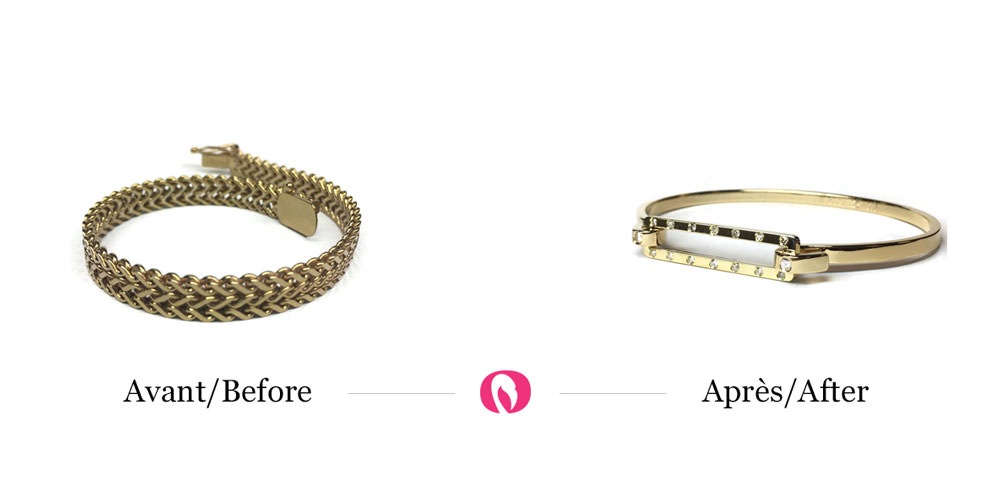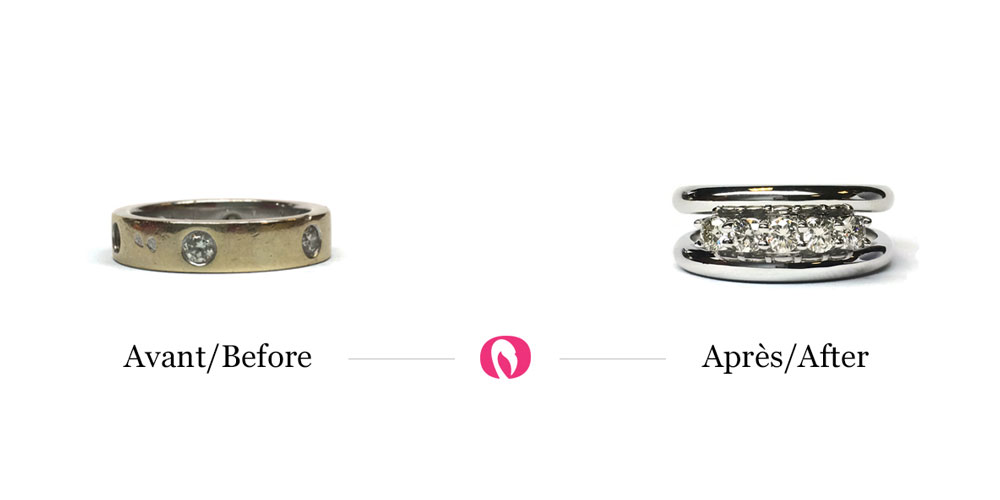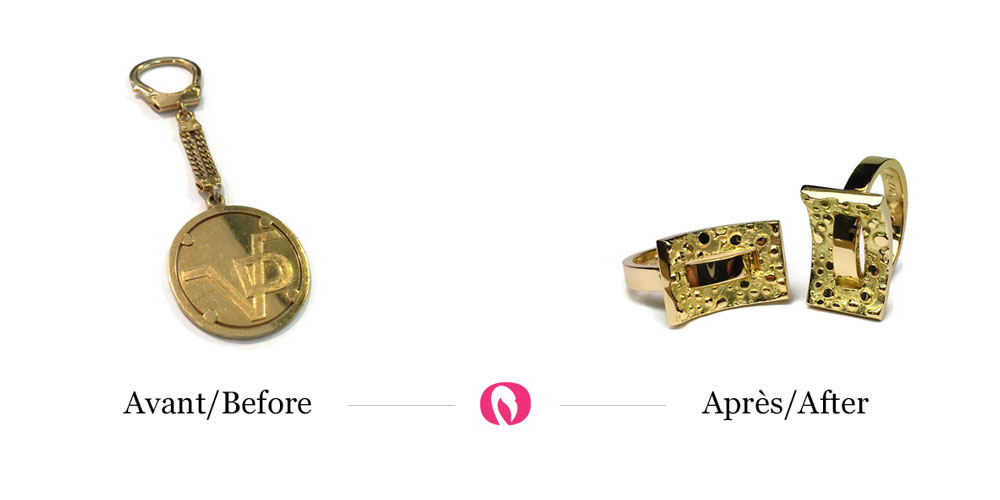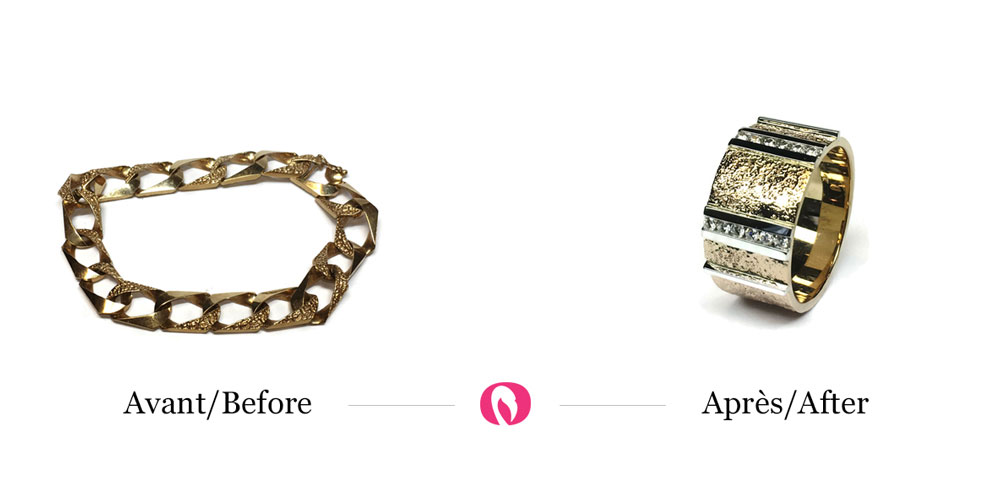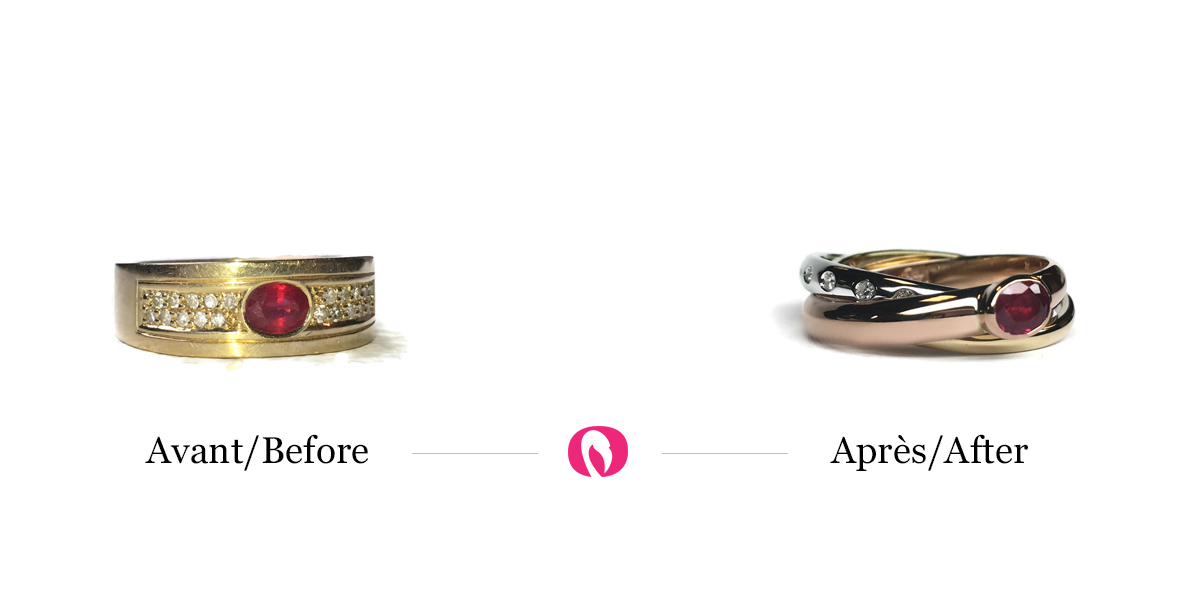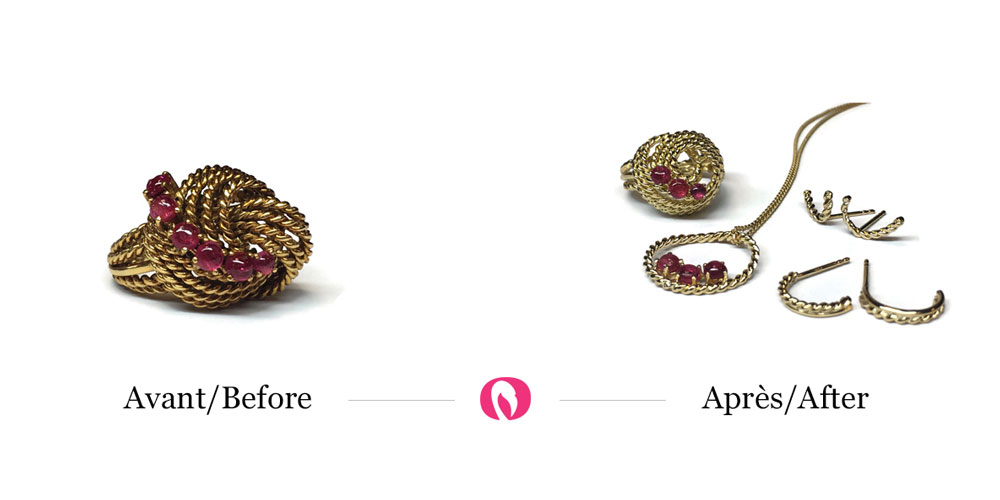 Every piece of jewellery has a story.  
We love to listen, learn and be inspired by them. 
There are always feelings and emotions involved. 
We feel privileged to give these memories a second life.

Select the piece or pieces of jewellery that you would like to transform.

Contact Flamme en rose to make an appointment. 
  At this meeting, we will discuss the different possibilities.

If you already know what you want, you will receive a quote during your first meeting. If you prefer to have our designers come up with ideas, then in this case, drawings and quotes will be sent to you by email in the days following the meeting. 

Once the design and the quote are accepted, we then ask for a 50% deposit before beginning production. 

Production takes approximately 2-3 weeks, unless otherwise specified. 

We will contact you as soon as the order is ready! 

*The term upcycling is the action of recycling materials or products that are no longer needed in order to turn them into materials or products of a superior quality or utility. Consequently, upcycling of jewellery is the eco-responsible choice!
Flamme en rose has developed an incomparable expertise in jewellery transformation. This service is unique in itself since it can only be offered by an experienced jeweller with a background in design. In order to be able to offer an exceptional service, two things are essential; a good listening of the customer and a very developed technical competence.
Feel free to make an appointment  to come and see it for yourself; our meetings and our estimates are free of charge and without any obligation on your part.
The transformation is a physical and artistic process that gives new life to discarded jewelry. Montreal's jewellery store Flamme en rosespecializes in the jewellery processing for several years and has accumulated several hundred projects of experience. Reuse old jewelry belonging to your family to create beautiful earringsa pendant with your name on it or even a engagement ring you've been dreaming about for a long time.

Your gold and precious stones will be reused to make the new jewel. We will take the time to accompany you every step of the transformation process with drawings and reports and we guarantee that the melted gold comes from your old jewellery. Yellow, white or pink, the gold can be reused without losing its value or quality. You will obtain, thanks to the transformation process, a brand new gold jewel in a completely eco-responsible gesture. Get an appointment by phone or email today with one of our master jewellersFlamme en rose. You'll be surprised at the possibilities that jewellery transformation offers.