The jewellery transformation process
Every piece of jewellery has a story.  
We love to listen, learn and be inspired by them.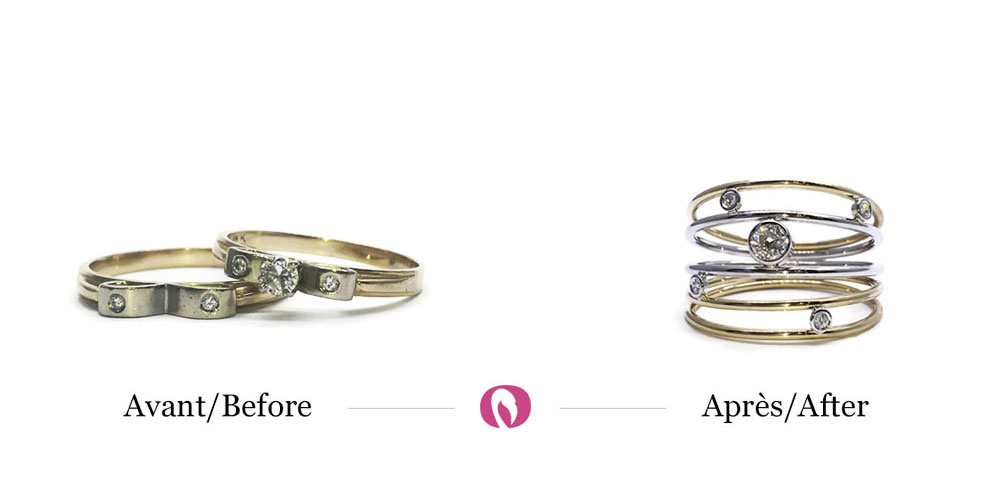 There are always feelings and emotions involved. 
We feel privileged to give these memories a second life.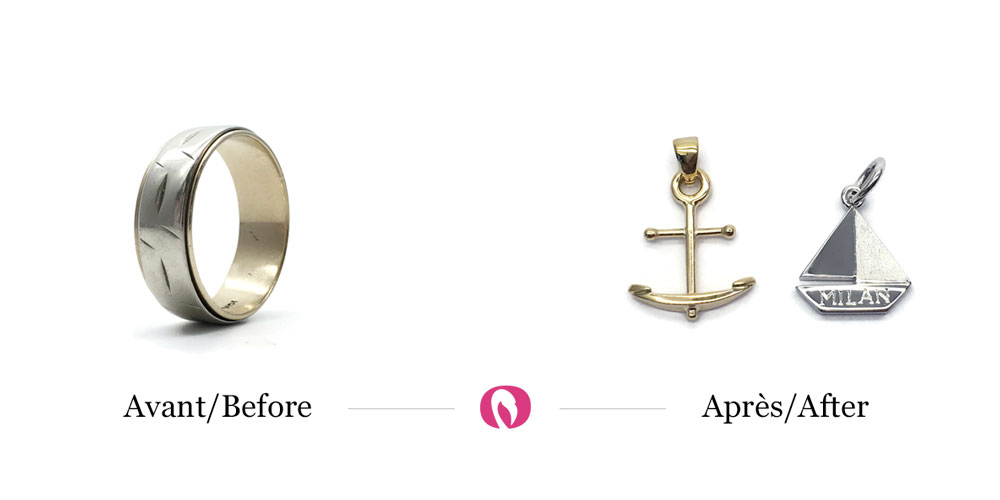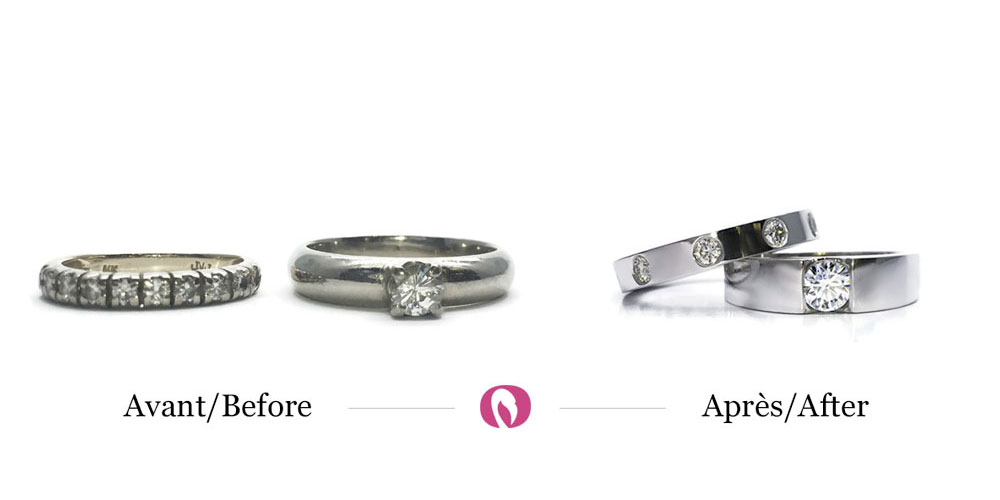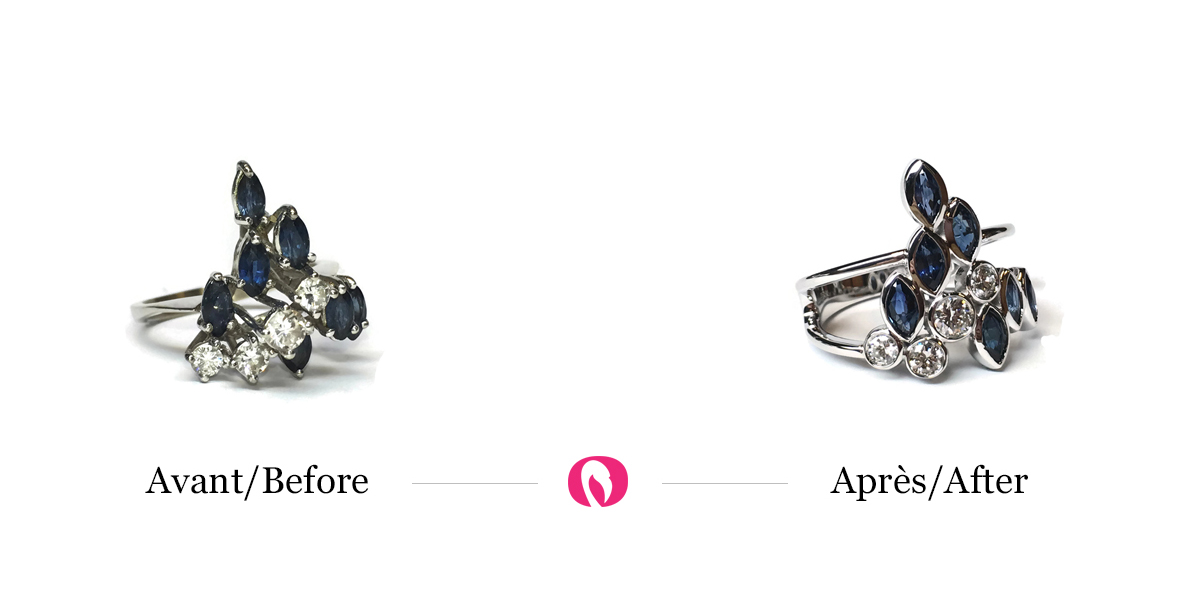 Select the piece or pieces of jewellery that you would like to transform.
Contact Flamme en rose to make an appointment. 
  At this meeting, we will discuss the different possibilities.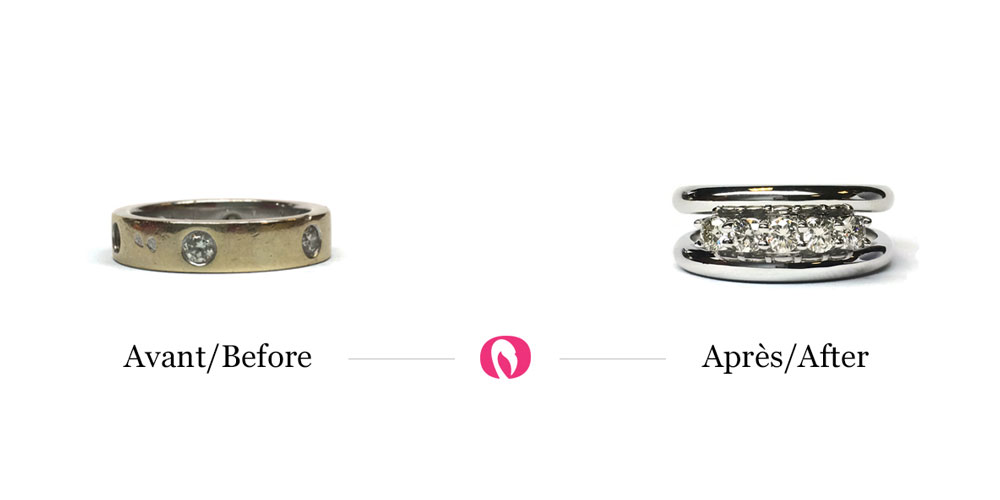 If you already know what you want, you will receive a quote during your first meeting. If you prefer to have our designers come up with ideas, then in this case, drawings and quotes will be sent to you by email in the days following the meeting. 
Once the design and the quote are accepted, we then ask for a 50% deposit before beginning production.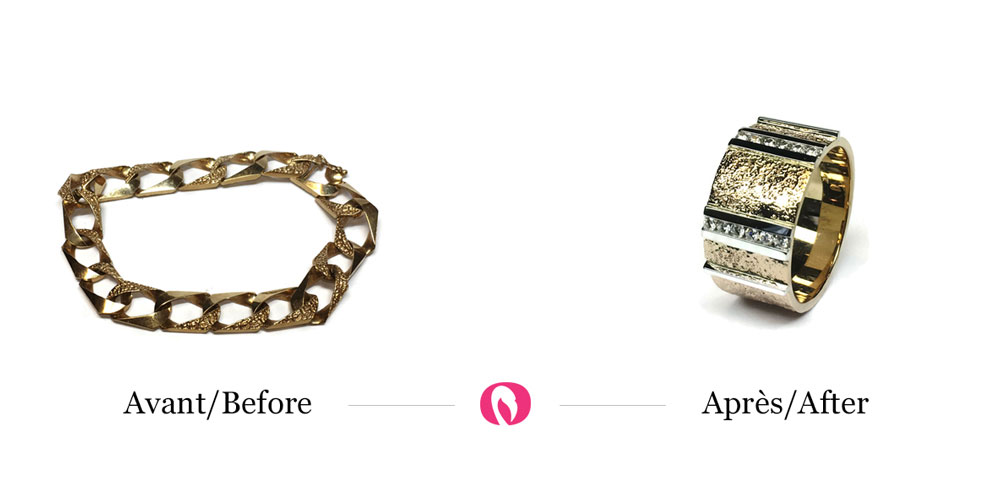 Receive your jewelry in a charming packaging in store or by mail. You can do it all remotely and pay the difference with an Interac Transfer.
Flamme en rose has developed an incomparable expertise in jewellery transformation. This service is unique in itself since it can only be offered by an experienced jeweller with a background in design. In order to be able to offer an exceptional service, two things are essential; a good listening of the customer and a very developed technical competence.
Do not hesitate to set up a meeting Our meetings and estimates are free of charge and without any obligation on your part.