Before making an appointment, take this mini-questionnaire:

 What kind of jewellery would I like to have? Rings, pendants, etc.
 How often do I want to wear it ? Occasionally, daily, events?
 Do I like a particular style? Modern, vintage, classic?
 What's my budget?
Now that you've answered these simple questions,make an appointment to meet with a jeweller who is an expert in custom design. You can do this in person at the shop or virtually. This service is free. You will discuss your design with her and you will receive a quote. There is no obligation on your part.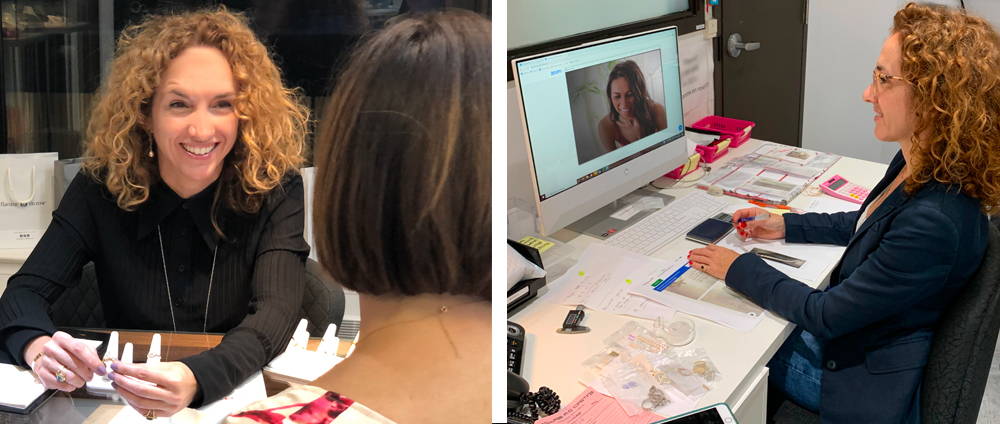 An estimate will be provided at this meeting or shortly after. Payment is then requested if you decide to go ahead with your project. We buy back and recycle your gold if you have old jewellery that you no longer use. Or we can credit it on your invoie.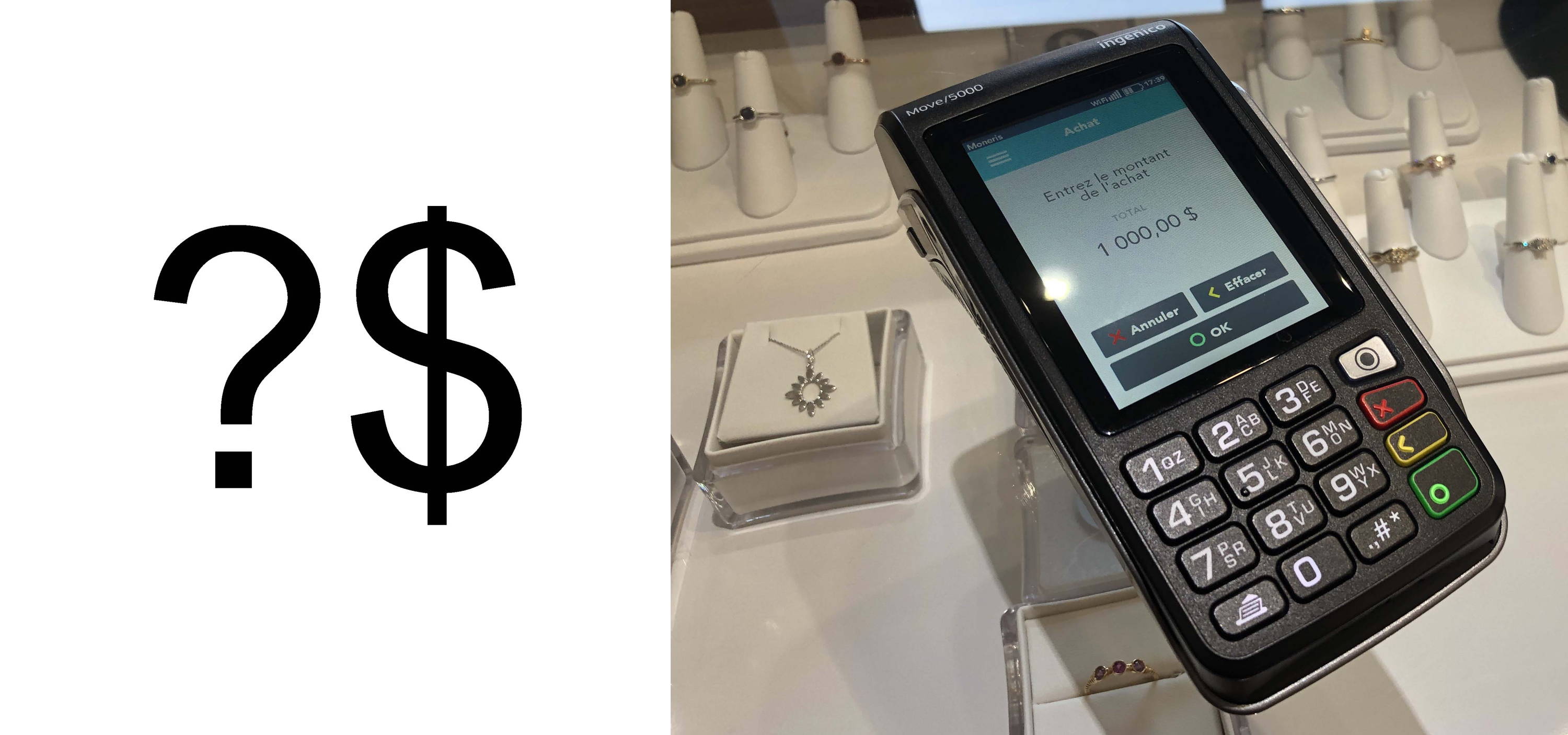 A sketch or 3D drawings will be sent to you by email for approval. Once you approve the design, the workshop gets to work on your custom creation. The manufacturing process takes 3 to 4 weeks.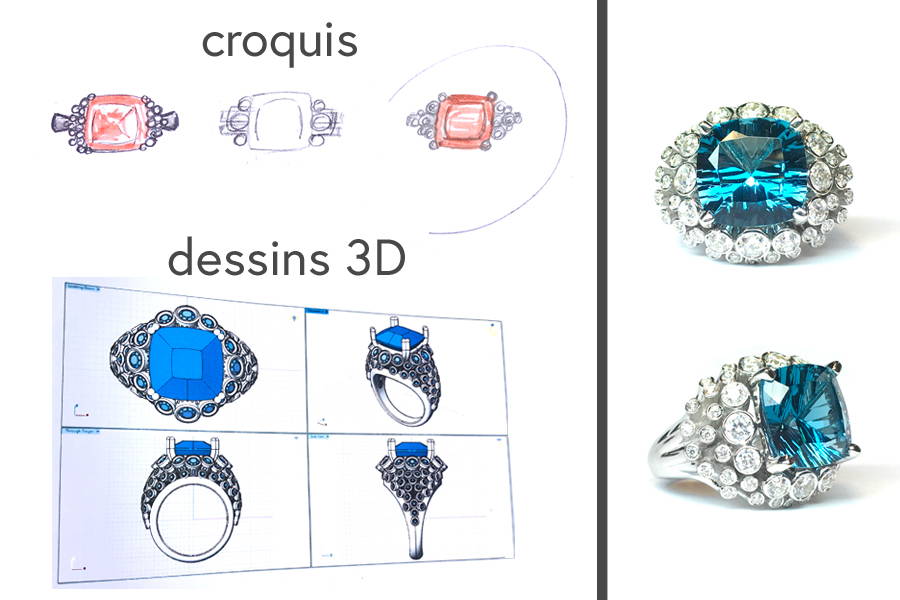 We will contact you by email as soon as your creation is ready. You can then come pick it up at the shop or have it shipped for a small sum.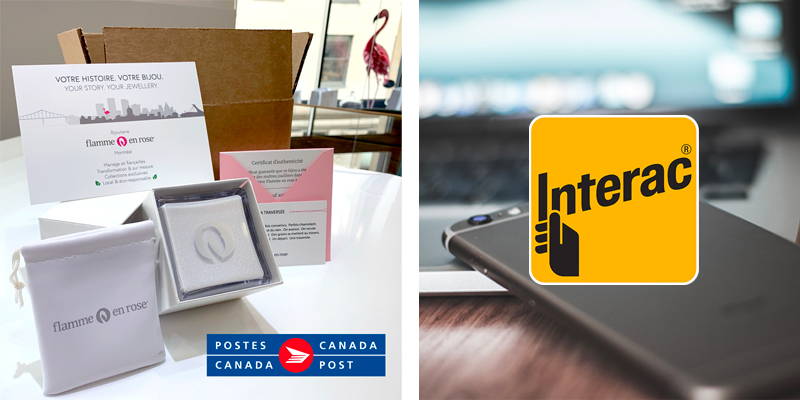 Master jewellers and experts in design, the Flamme en rose team is here to fulfill your desires. Whether from an idea, a drawing or a photo, our designers will look over all the possibilities according to your budget. 

Do not hesitate to make an appointment. Our meetings and estimates are free of charge and without obligation on your part.
The jewellery store Flamme en rose welcomes your jewellery creation projects with open arms. Our Montreal-based company feeds off your ideas and creates with passion and precision the jewellery you have in mind. Our great attention to details, our open-mindedness and our experience in custom jewellery making allow us to achieve all that is possible to do. Whether it's an engagement ring or a simple pendant the creative department is at its best thanks to our unique expertise in the world of jewellery making. You think the project is impossible or even too expensive? There are several ways to realize custom jewellery projects.

The Flamme en rose team excels at many things, but they specialize in jewellery transformation. Thus, utilizing your old jewellery and using it to make new jewellery. Bring your drawings, your inspirations and especially your old or broken jewellery. . Thanks to 2D and 3D drawings, we will make your dream piece of jewellery come to life. Be blown away by personal service, in person or by video chat and the best after-sale service in town.  
The time has come for you to create the custom jewellery you have had in mind for years. Spoil yourself and proudly wear custom jewellery that comes from your own imagination and bragging rights!
 All our jewellery is handcrafted by master jewellers in our Montreal workshop.