Steps away from the showroom, Flamme en rose's workshop was initially entirely dedicated and specialized in jewellery repair.
Flamme en rose dedicated their first years of service to jewellery repairs. Michele Coté one of the two co-founders even taught the jewellery repais class at the Montreal school of jewellery. Too often chains, pearl necklaces, rings are no longer utilized when all they need is a quick inexpensive repair. No matter the jewel, do not let it fall into oblivion, give it a second life with our repair or transformation services. Jewellery transformation is a physical and artistic process that could be minor or major, but always has a big impact. It allows to give a new life to pieces of jewellery with an old soul. Our mission is to utilize the forgotten jewellery and the memories that come with them.
Following a repair or a transformation, your jewels will be cleaned and polished. Consult us to receive a free estimate.
* Please note that we cannot repair plated or non-precious metal jewellery.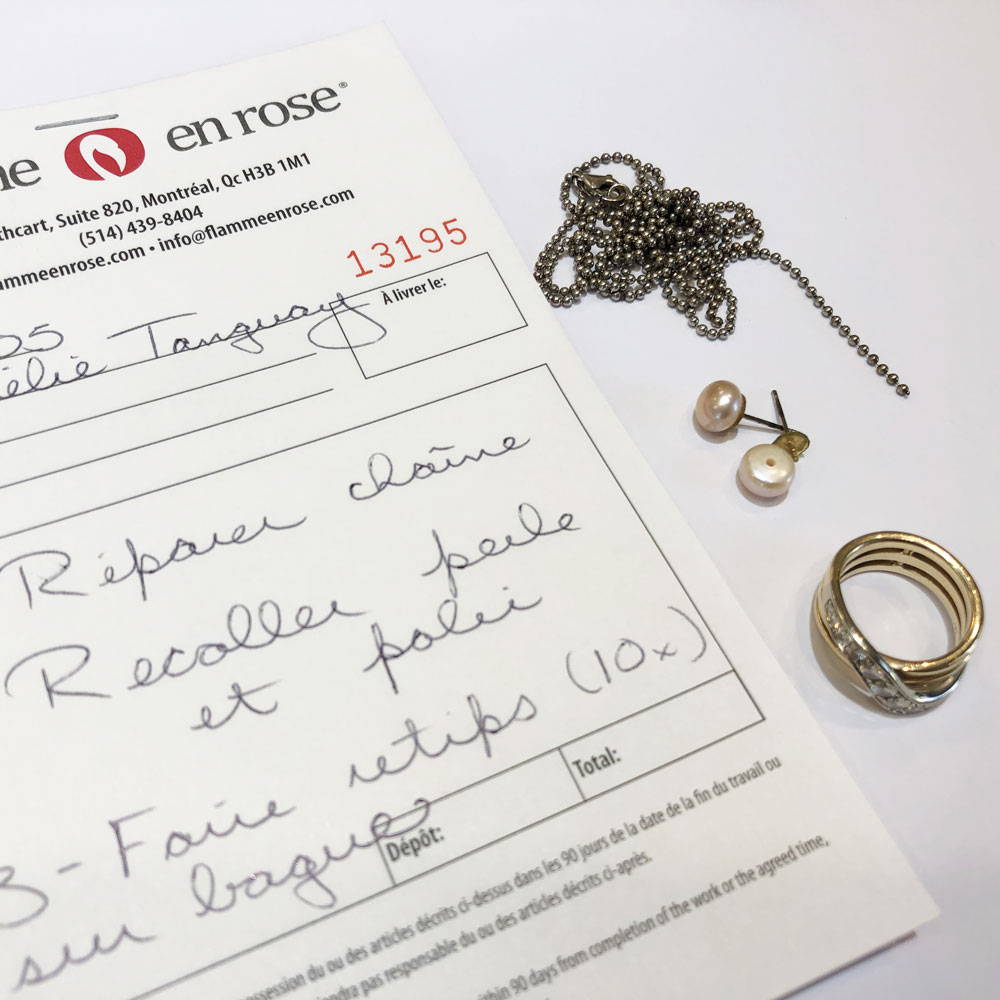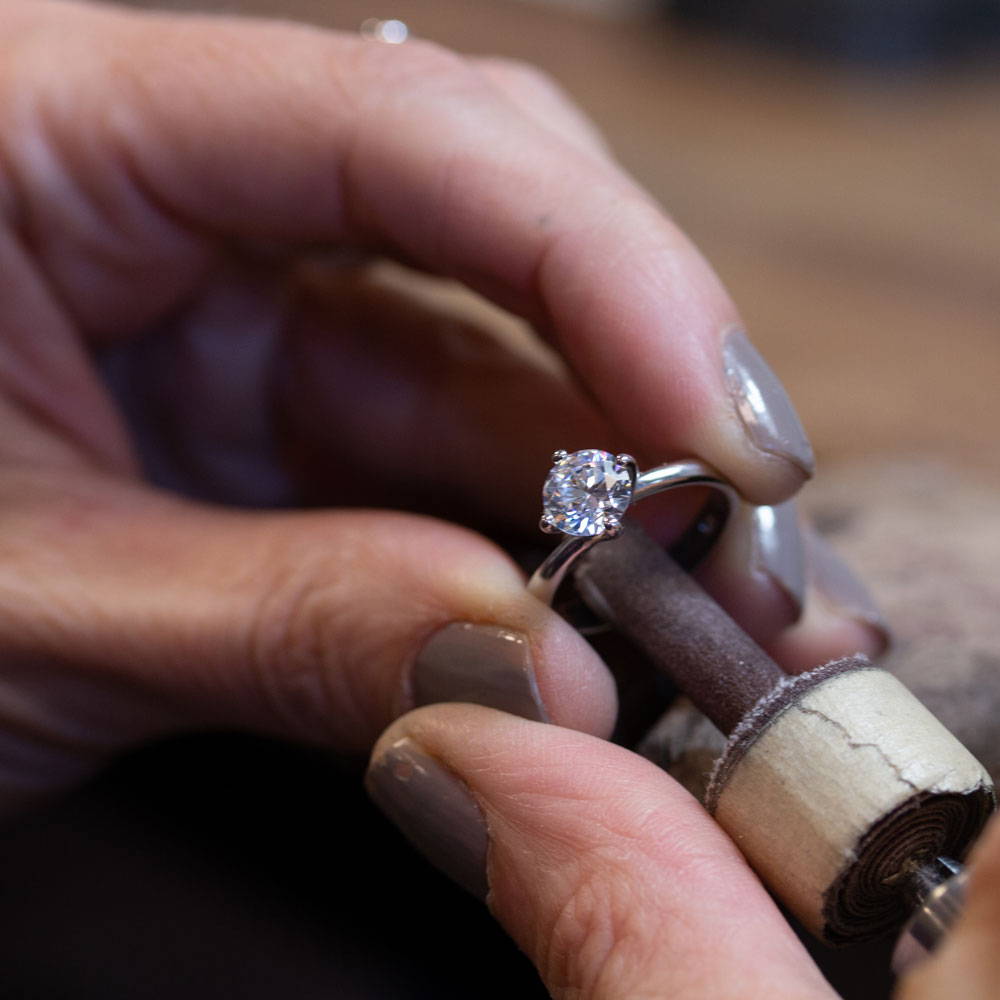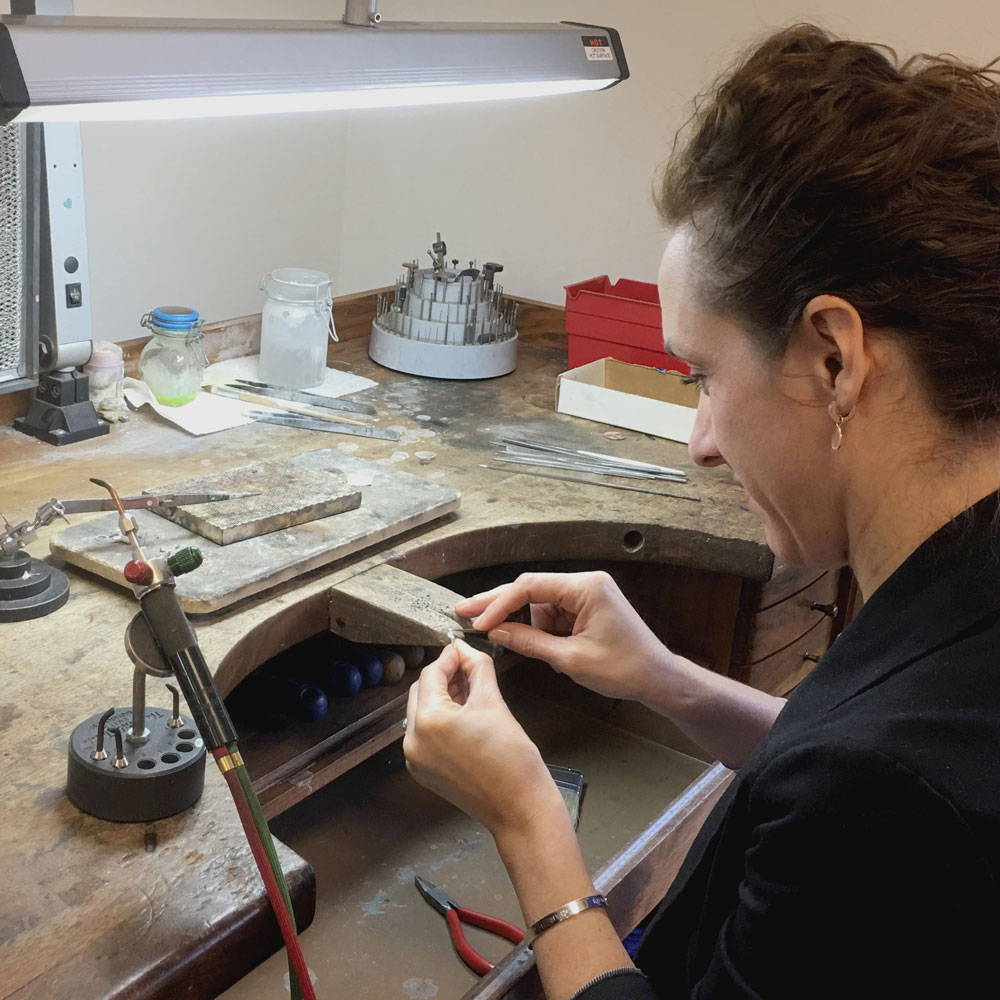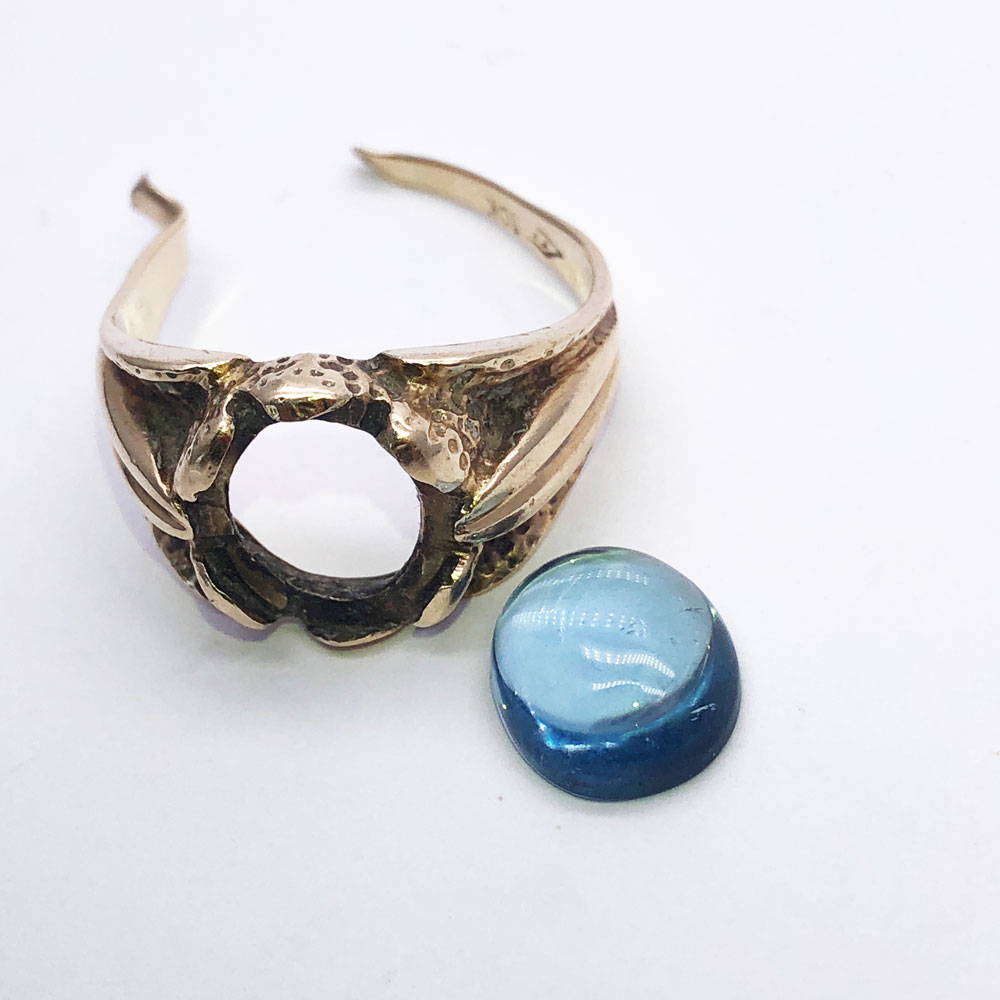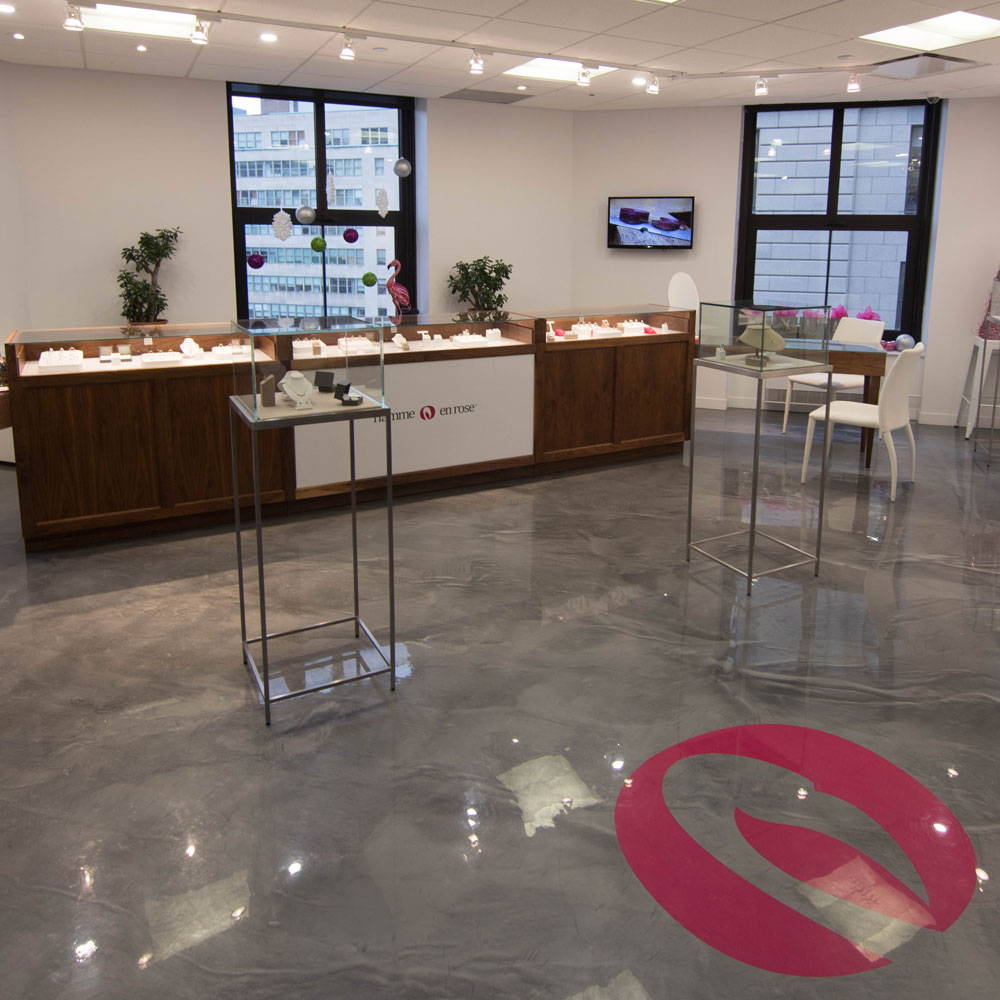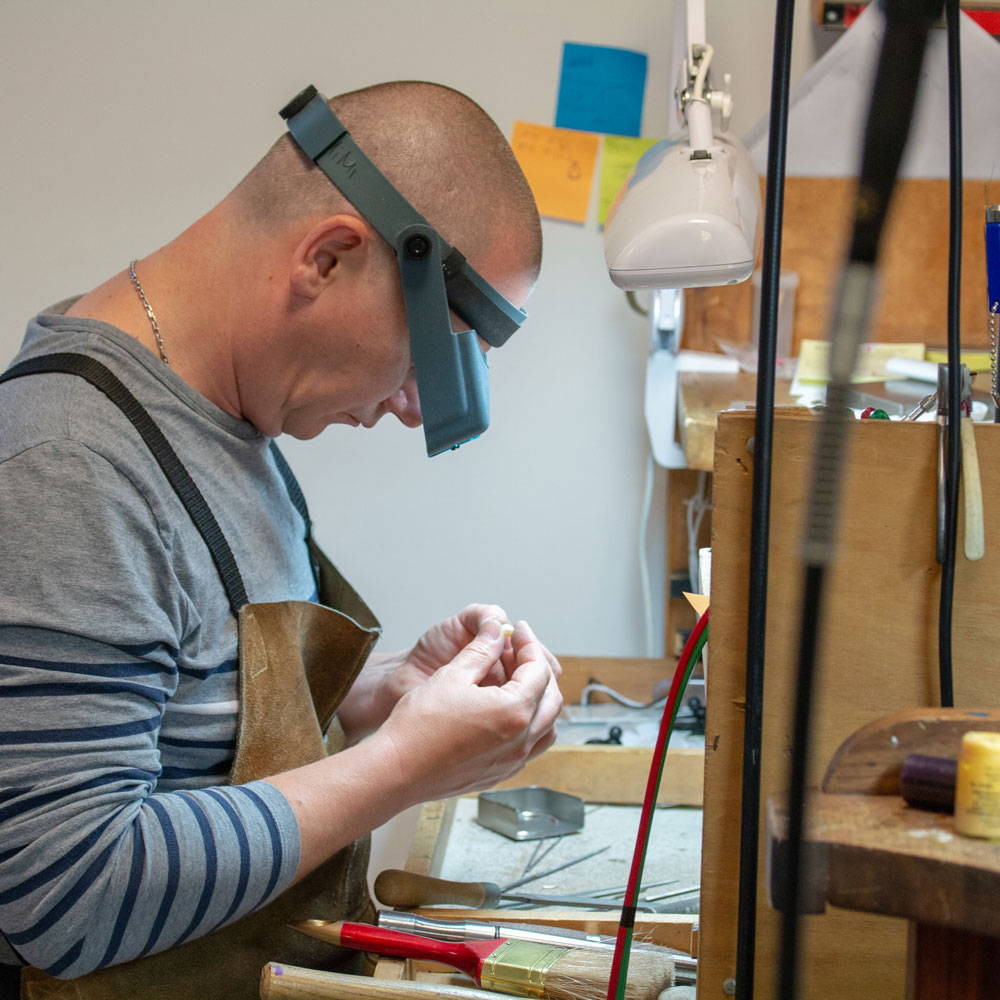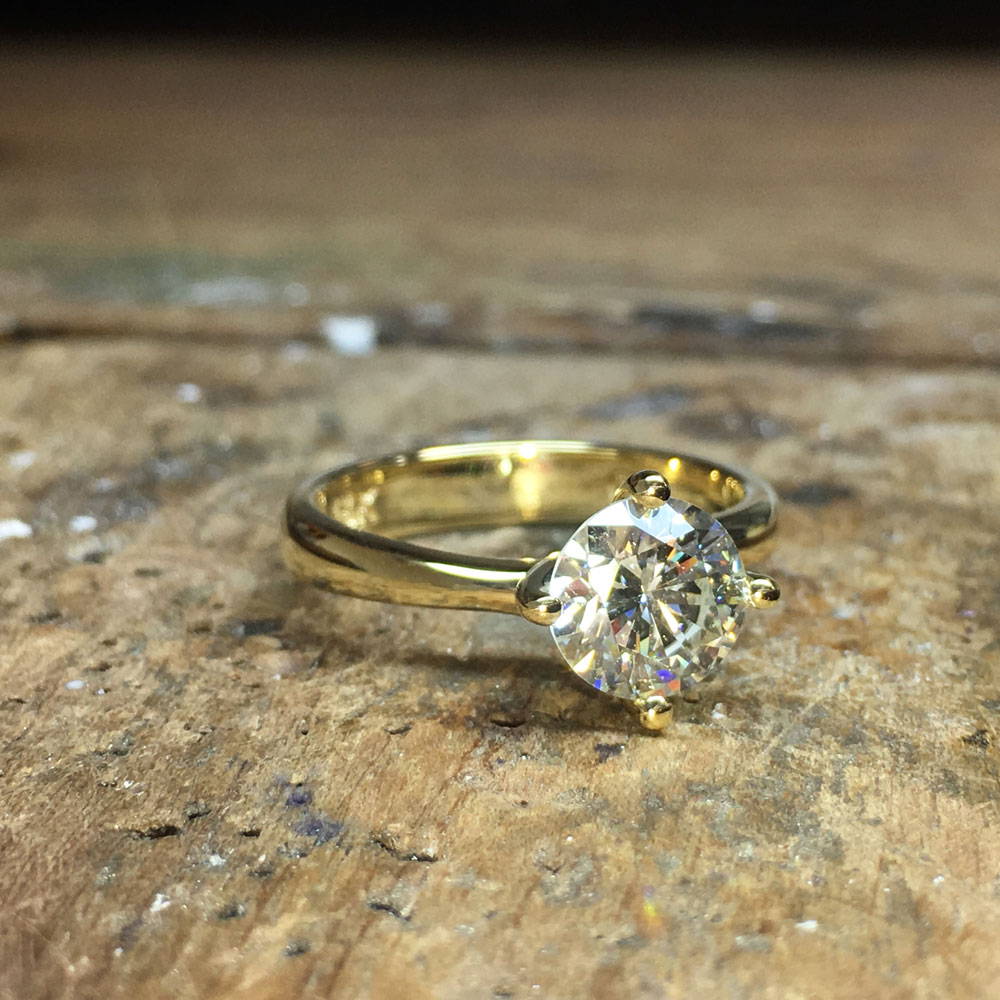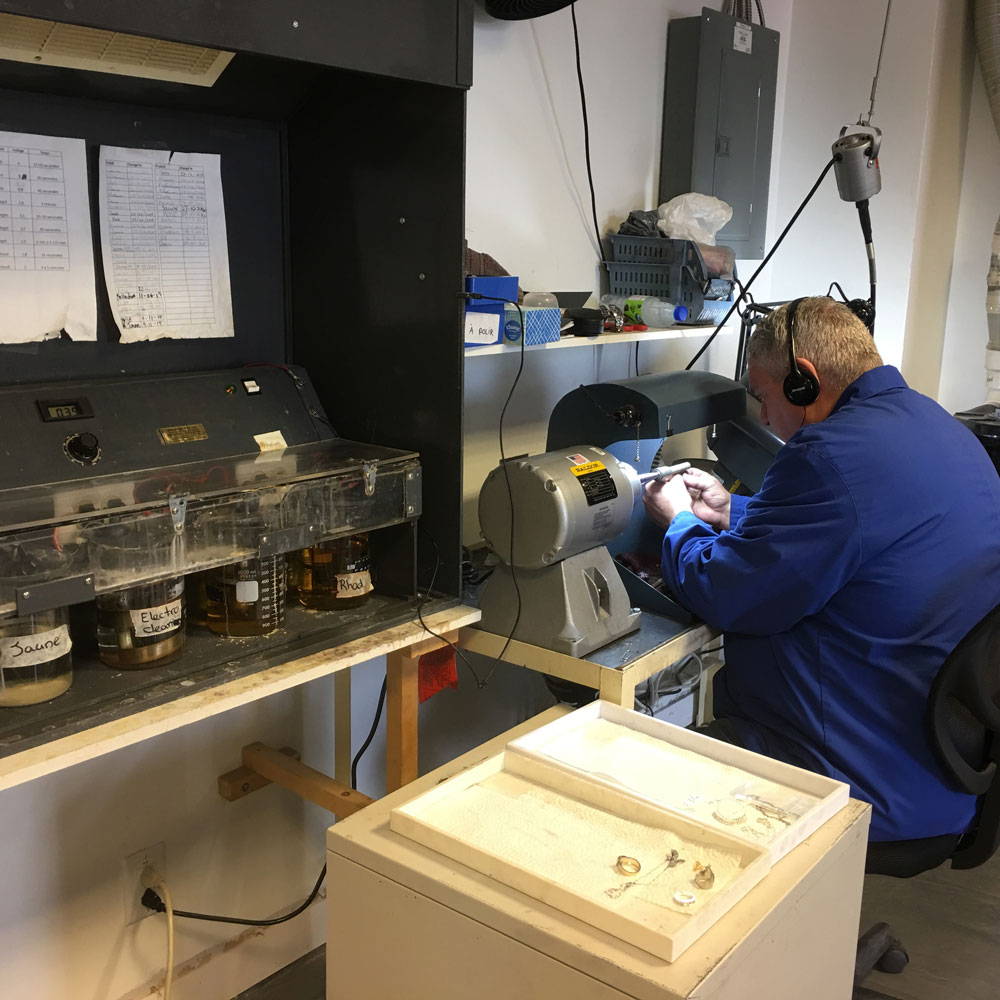 TRUST US WITH YOUR MOST PRECIOUS REPAIRS!
Flamme en rose was established in 2009 and has since gained an excellent reputation in the jewellery world. Combined, the two co-founders have accumulated more than twenty years of experience in jewellery repair and are also surronded by a higly skilled team. Master jewellers, with an eco-friendly workshop, this team produces amazing custom creations, transformations and jewellrey repairs. 
Whether it is a pearl necklace or a white, yellow or pink gold chain that is broken, the experts at Flamme en rose have the know how to make them look brand new again and fully functional. Trust Flamme en rose with your urgent and complex repairs and enjoy a five-star service with a team of professionals. No unpleasant surprises, you will receive an estimate when dropping off the repair. The work of a jeweller is meticulous, specialized and is based on confidence. Feel confident, when entrusting Flamme en rose with your personal treasure they will be treated as if they were are own. 
   Feel free to contact us for more information. Victims of their own success, we recommend taking an appointment, particularly if your would like to discuss at length with a customer service jeweller. Book a time slot and at the same time take a moment to admire the different ready to wear collections on display in the showroom.