We specialize in jewellery transformaion, a physical and artistic process that reuses metals and stones to create a brand new piece of jewellery.
Give a new life to your old jewellery while still preserving all the sentimental value.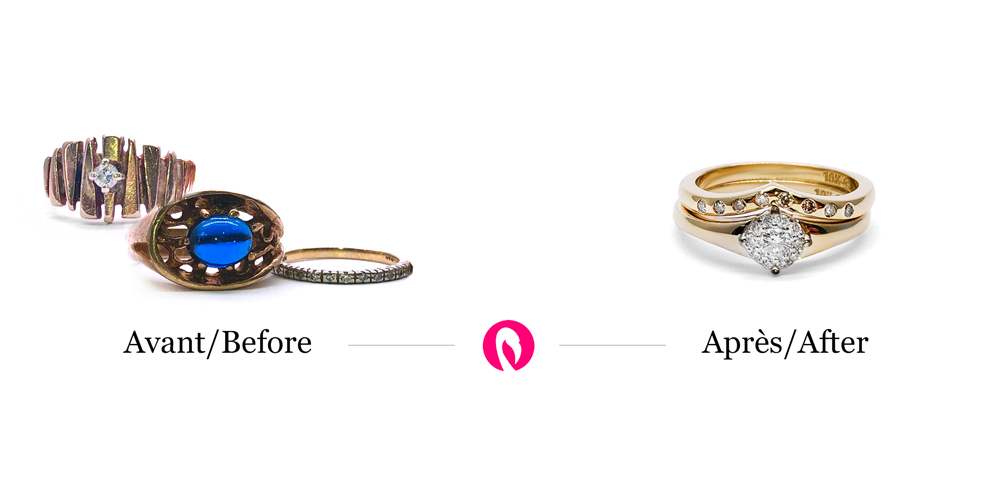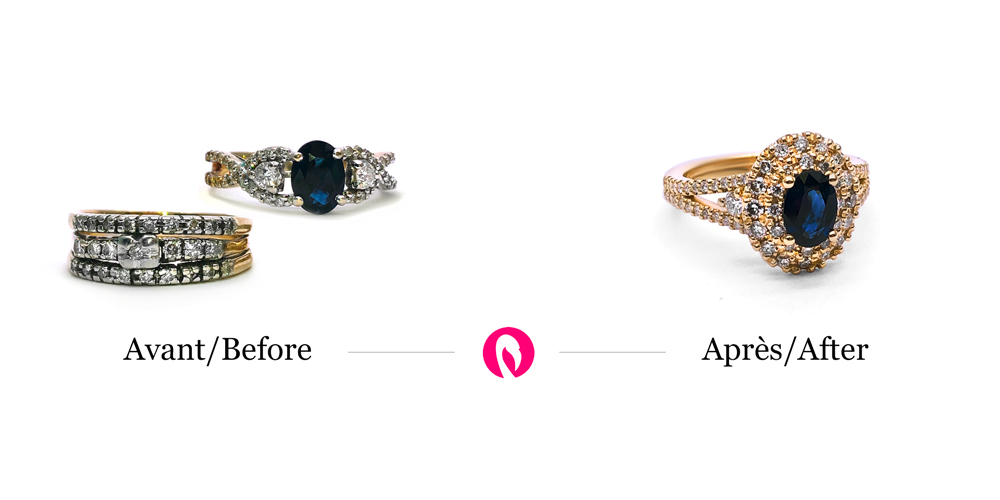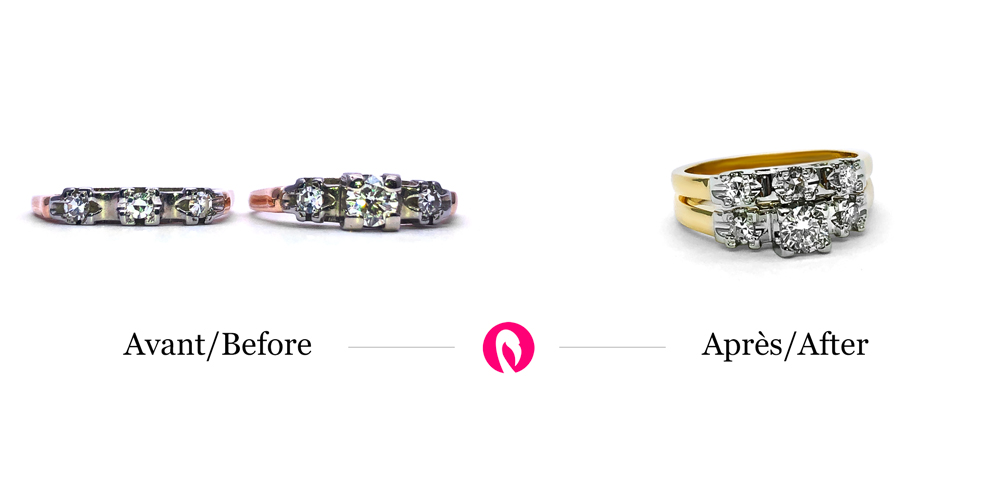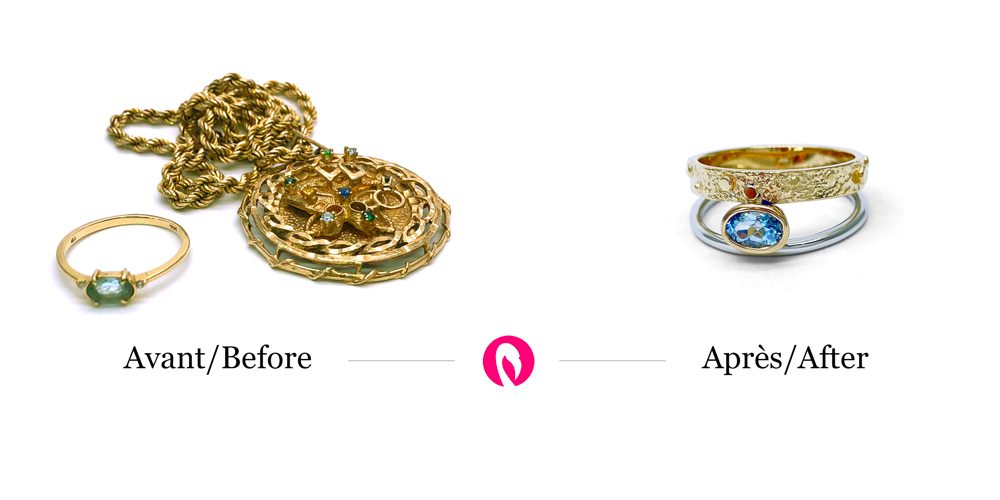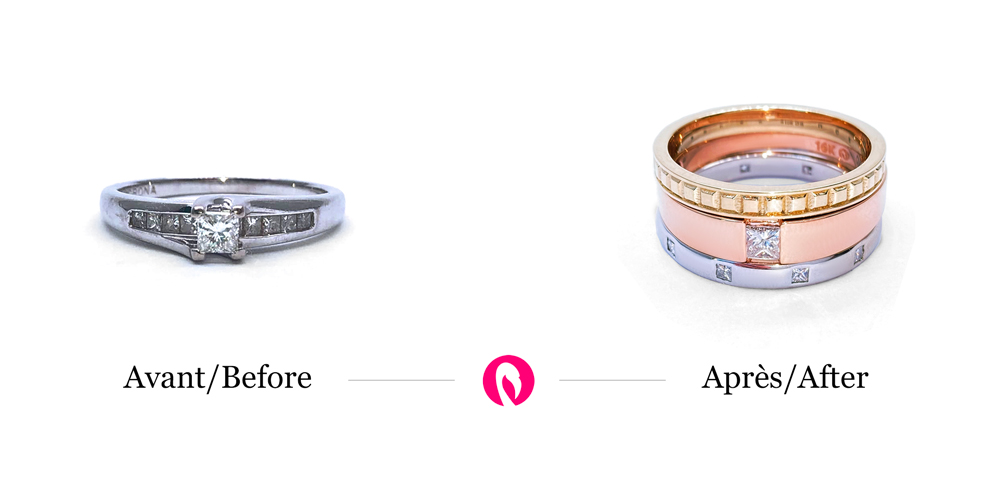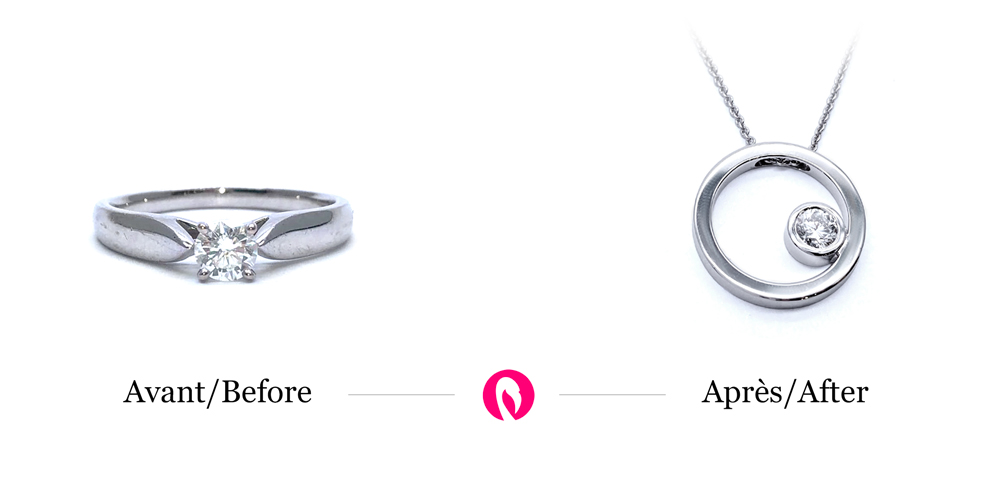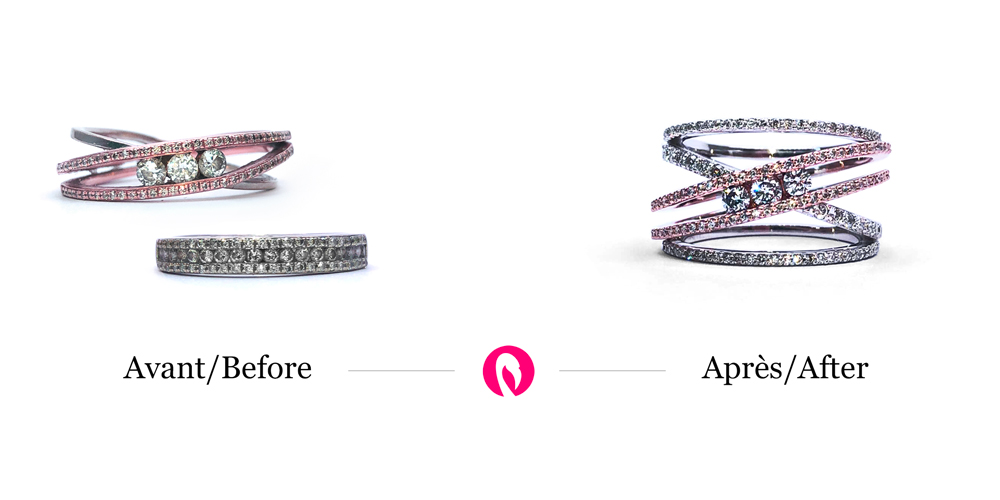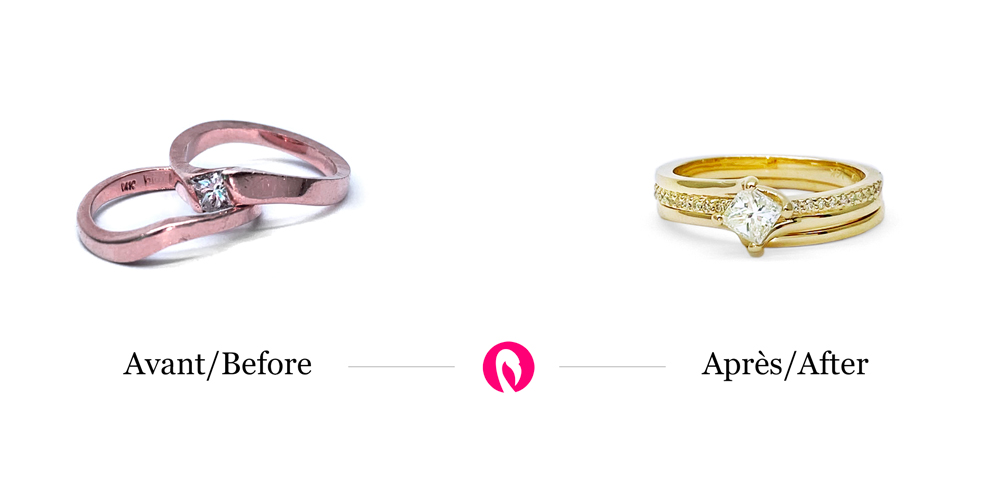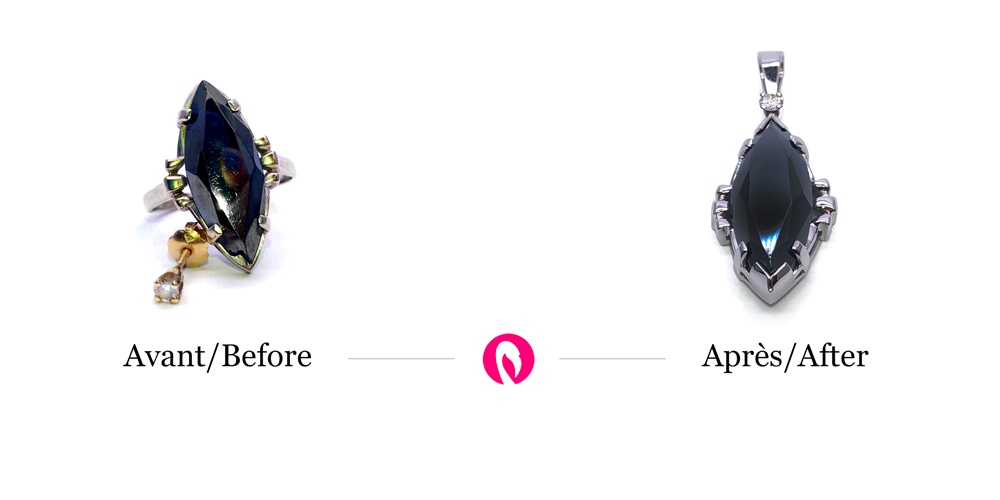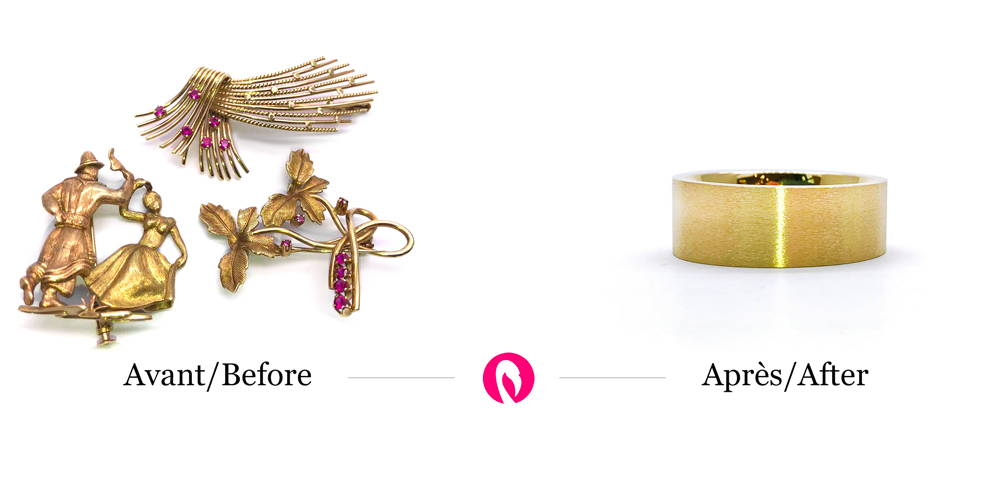 DO YOU HAVE A PROJECT IN MIND?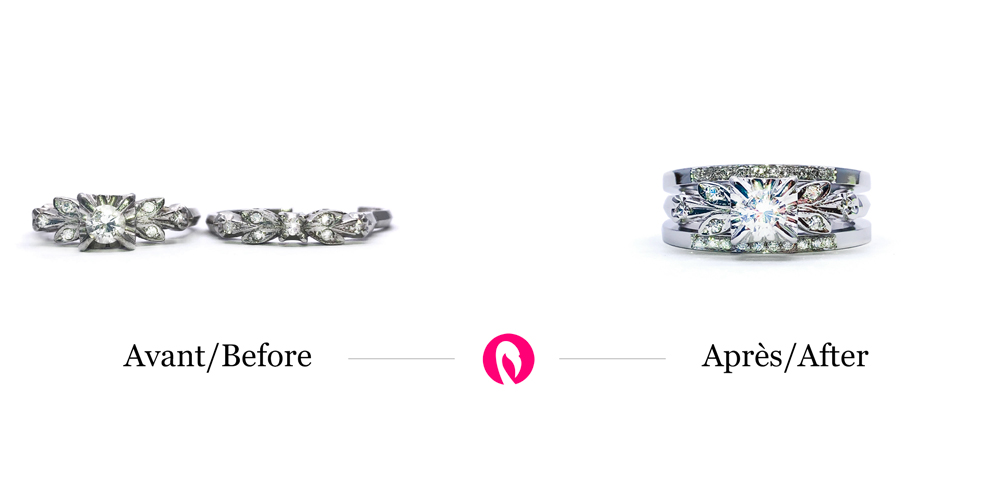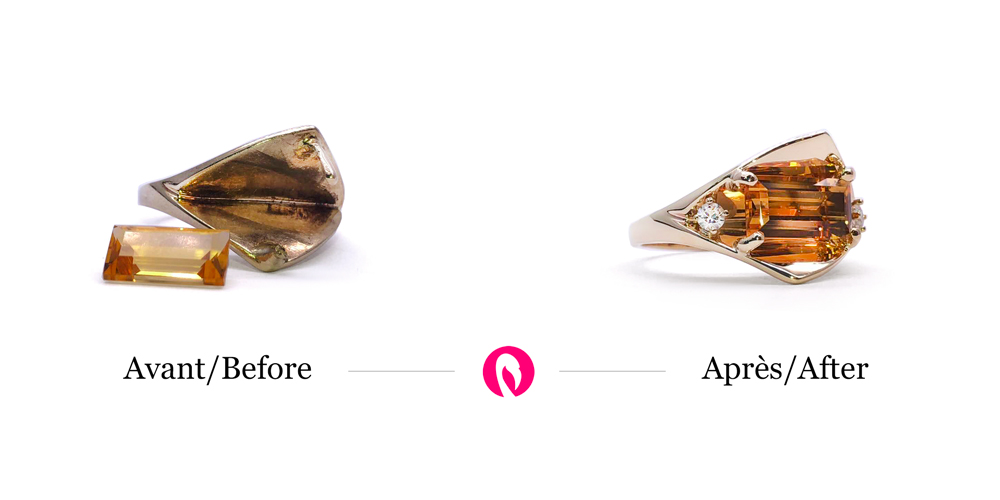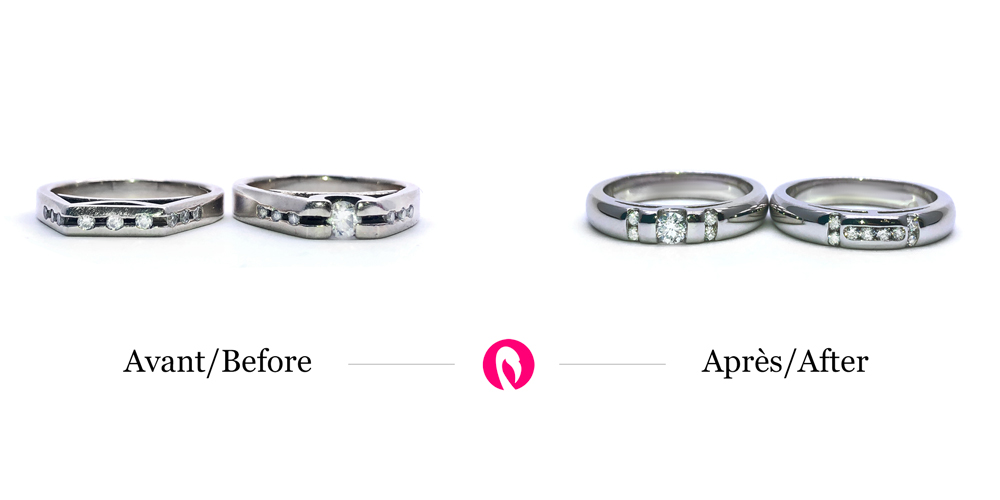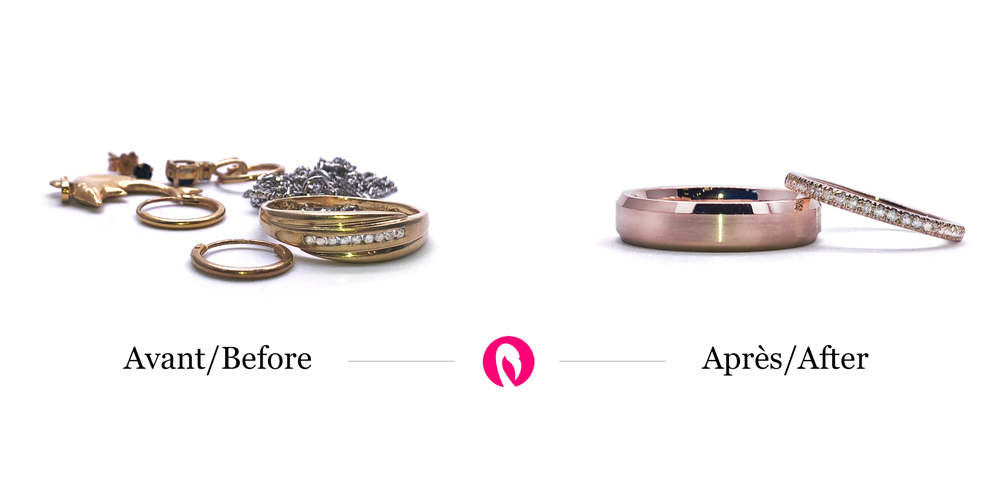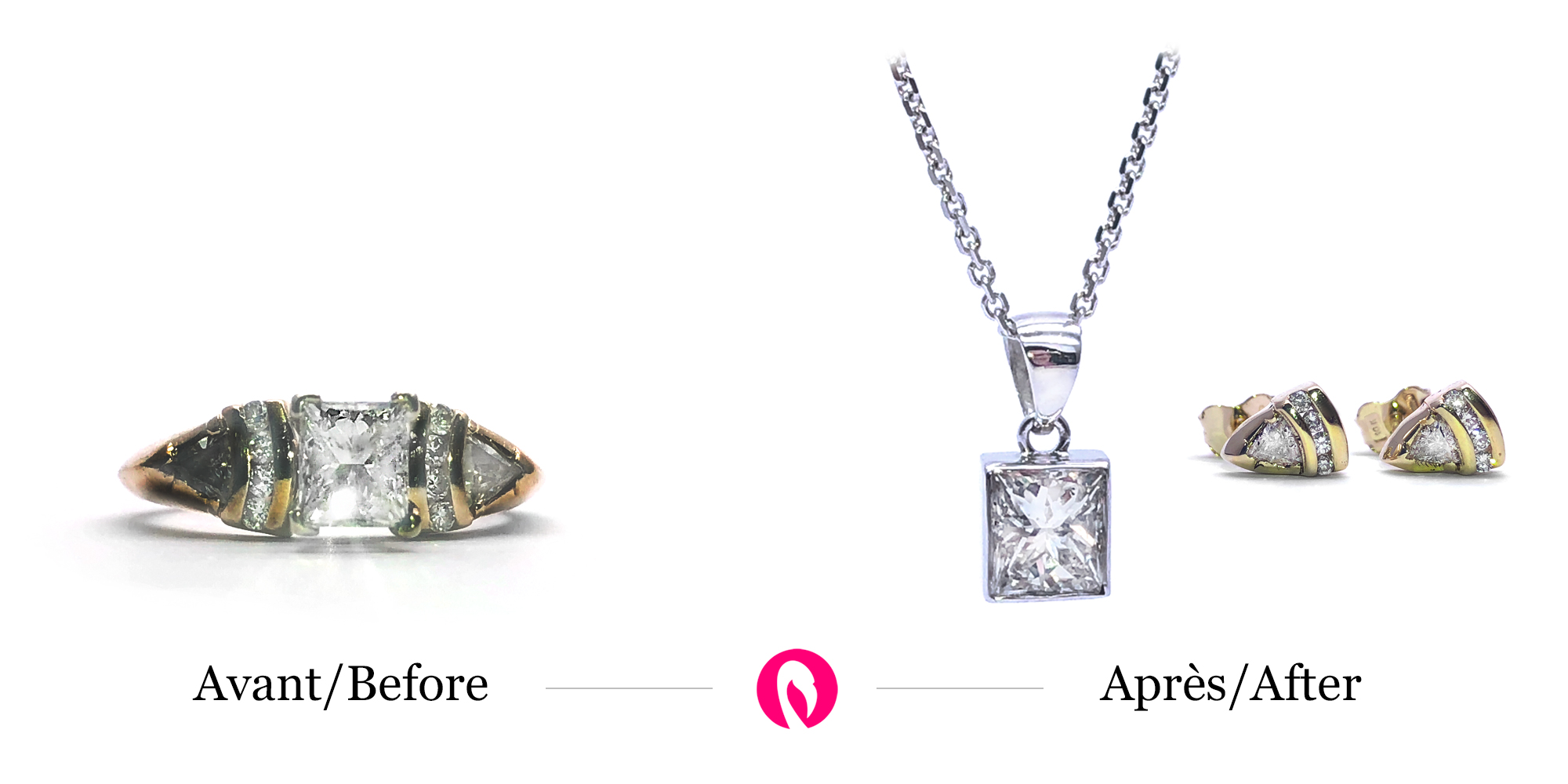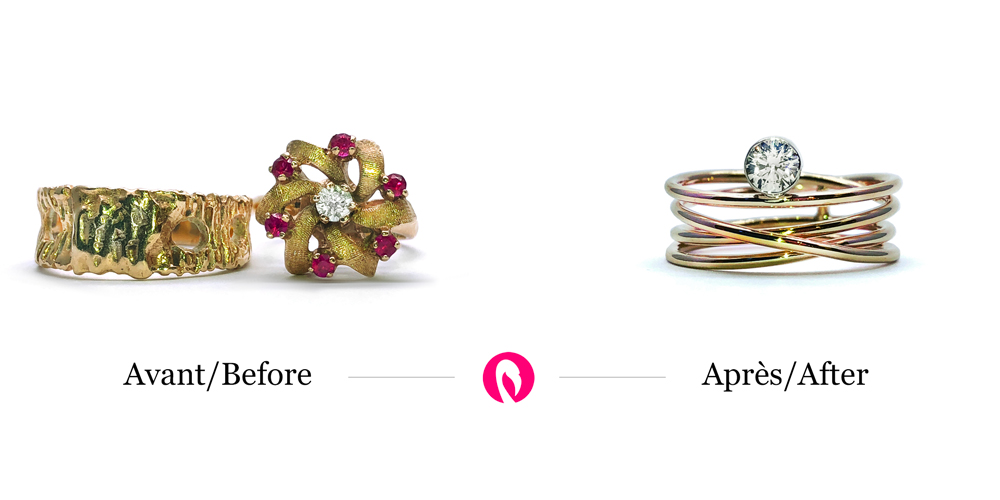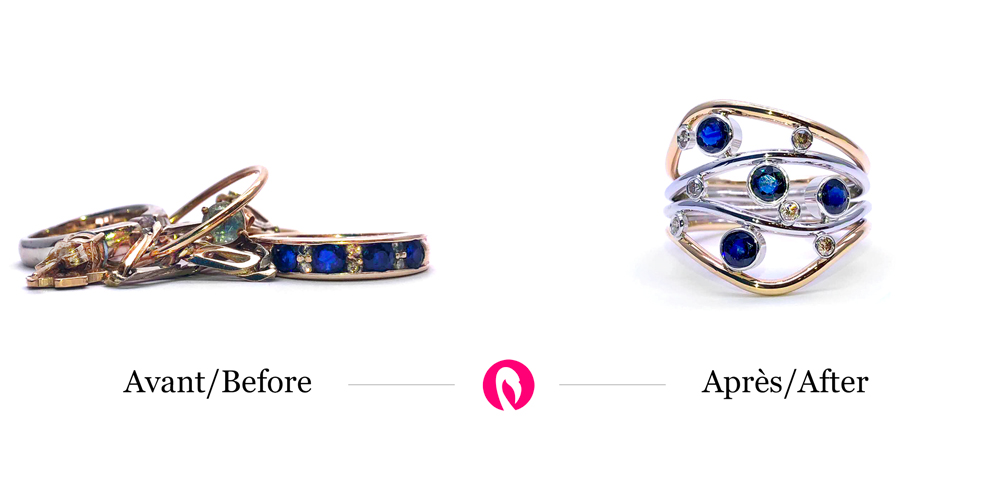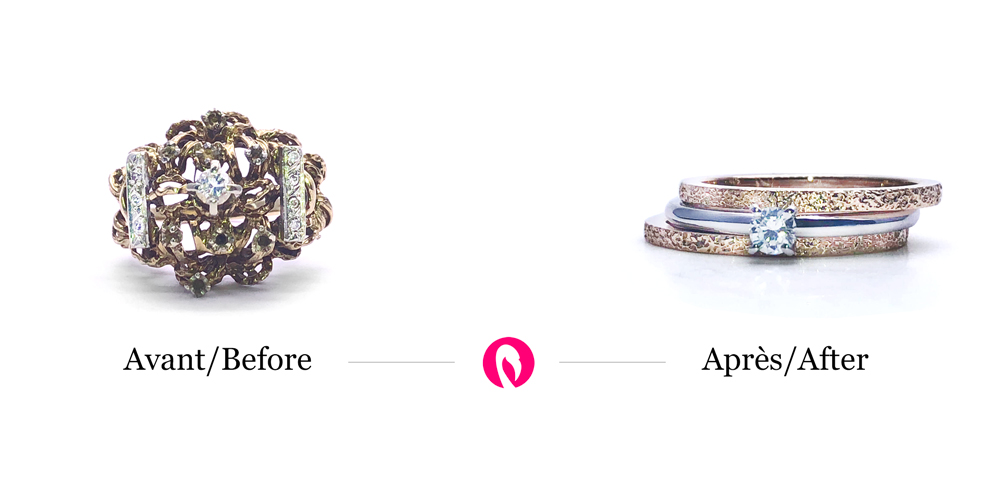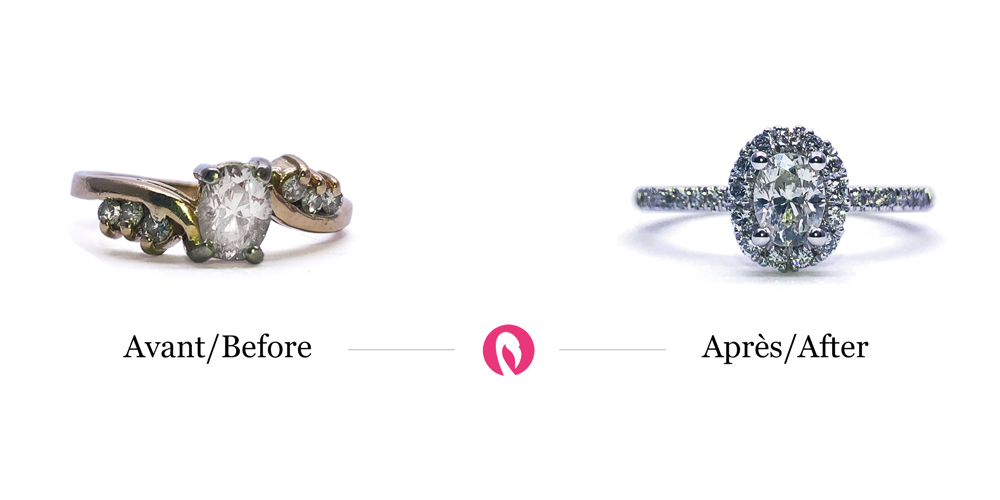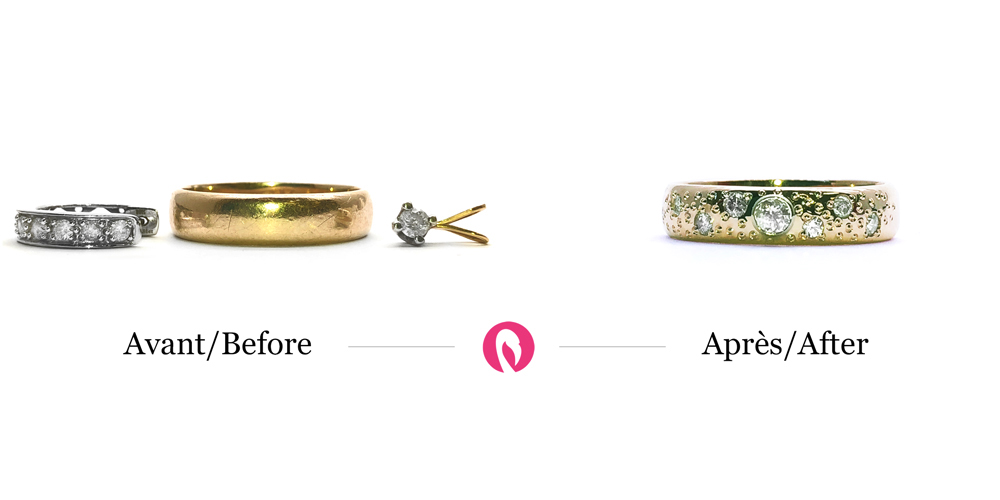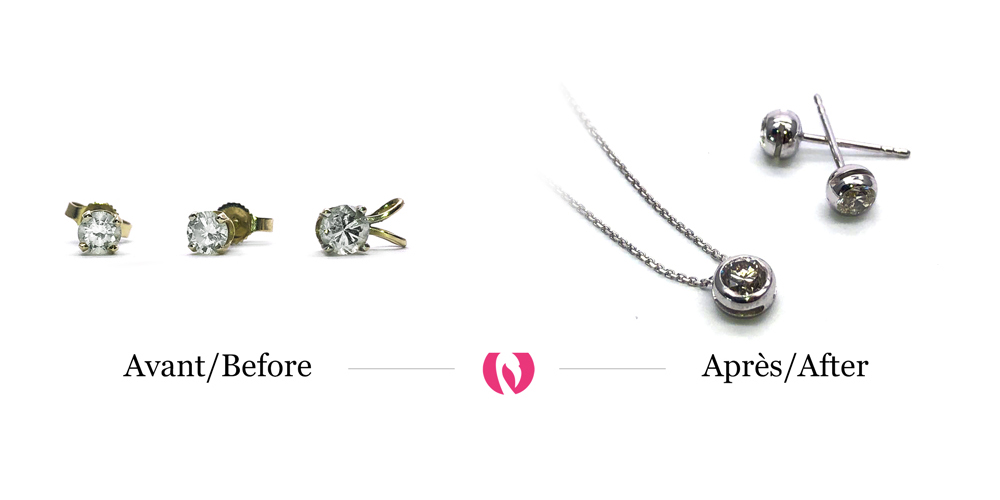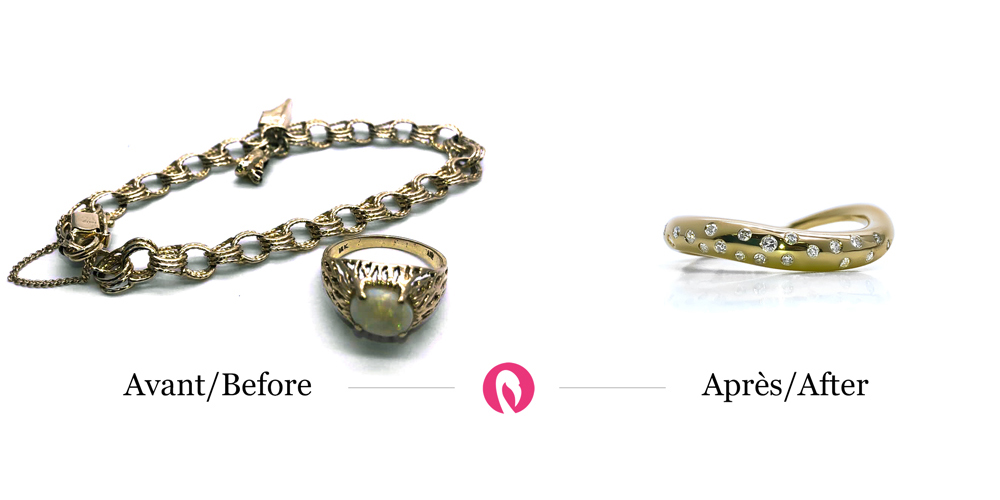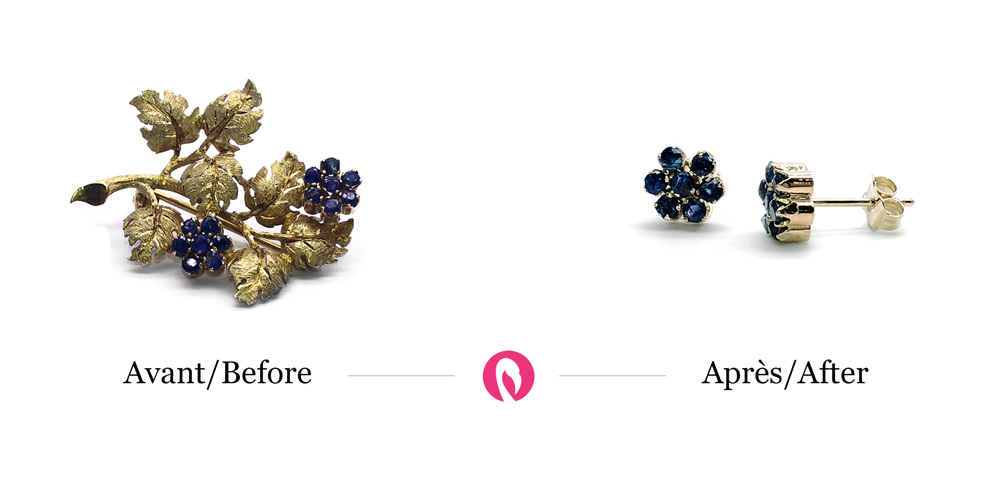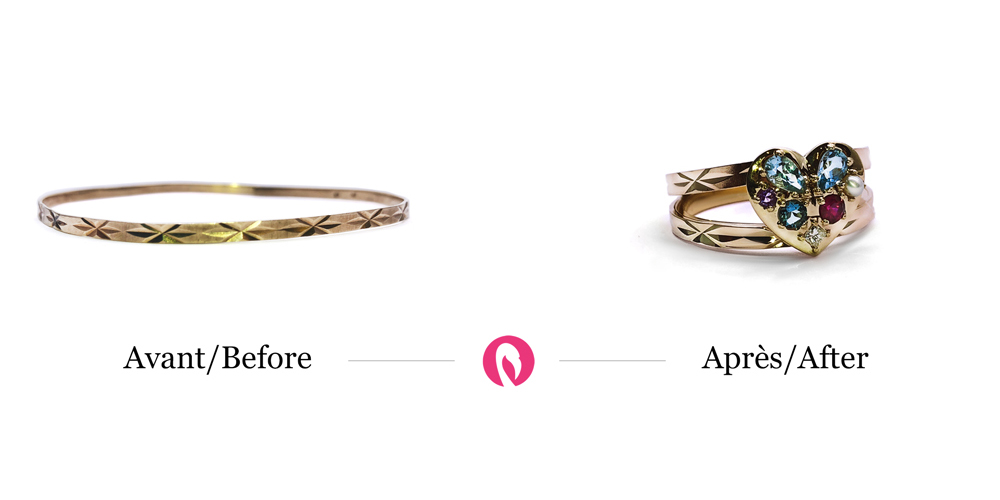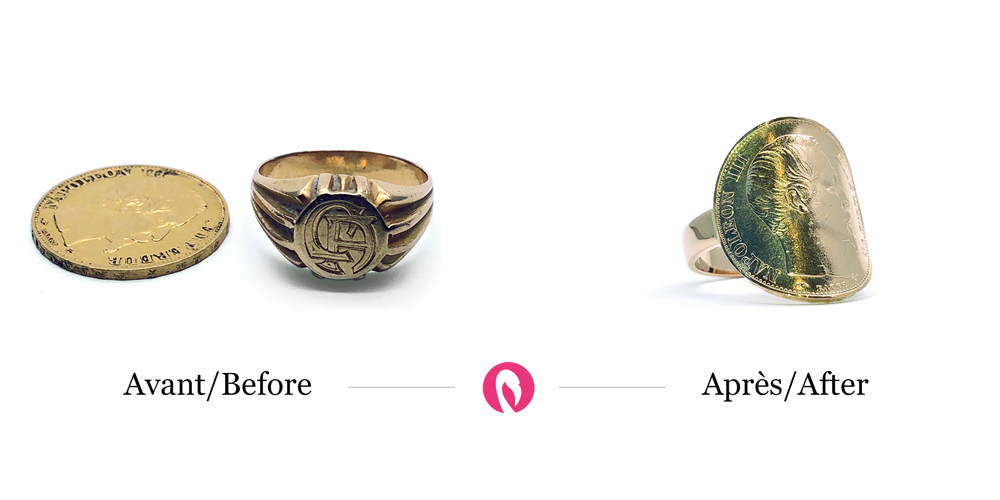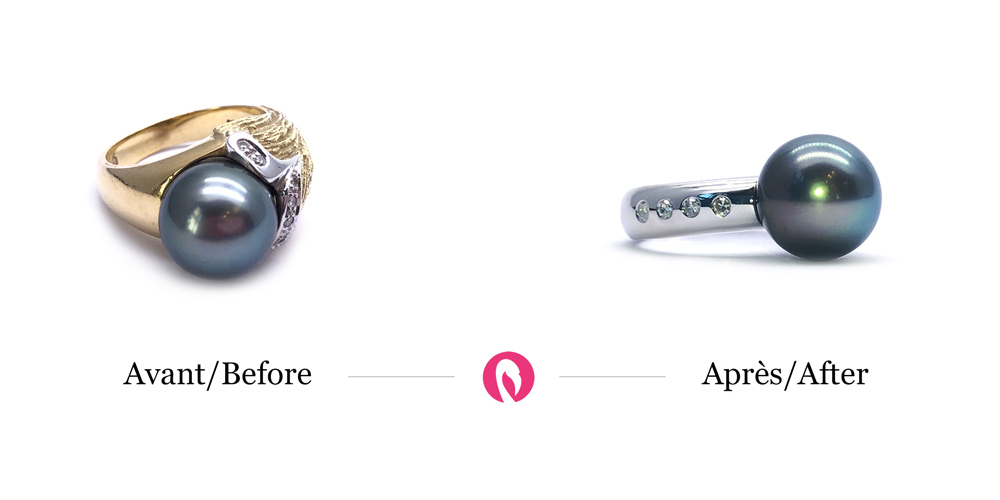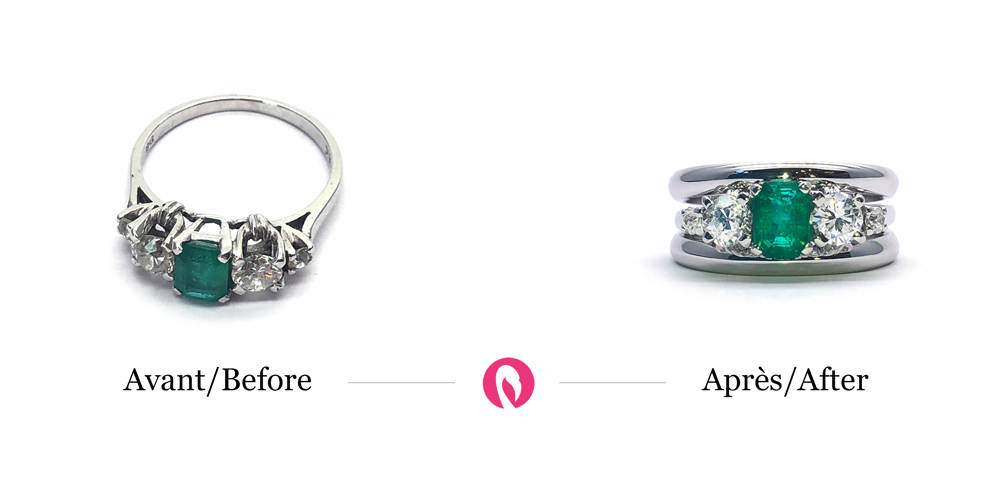 AN ENGAGEMENT RING TO CHANGE?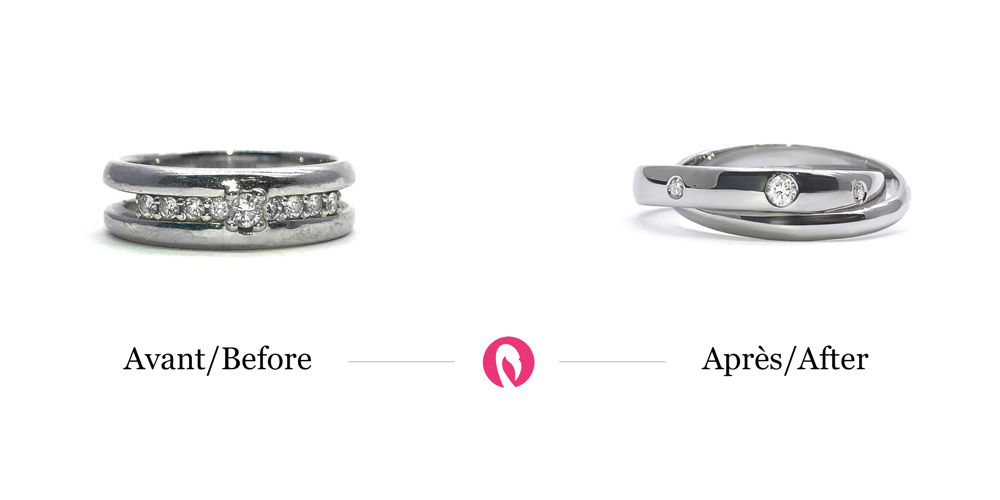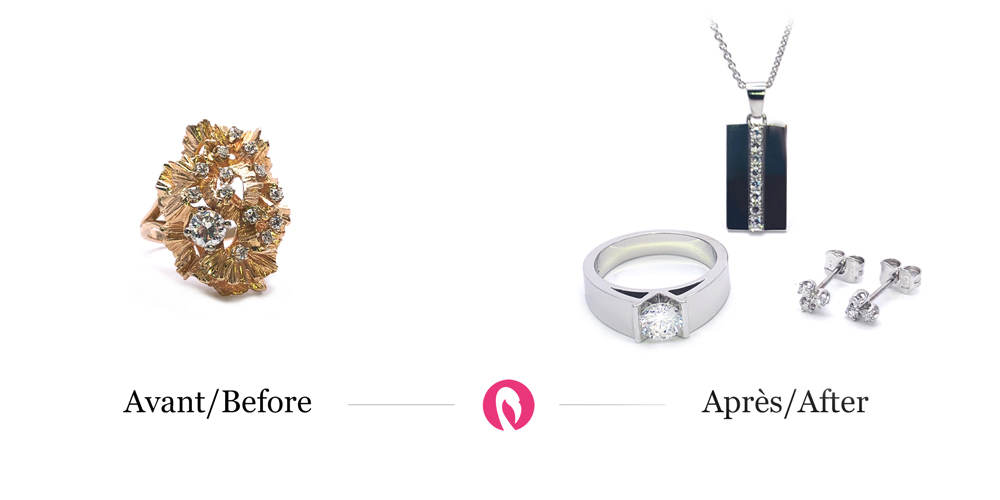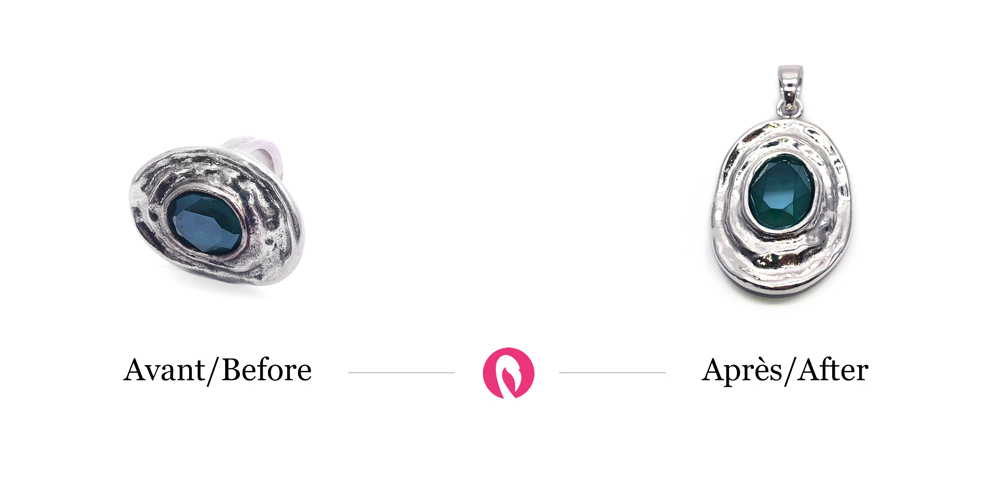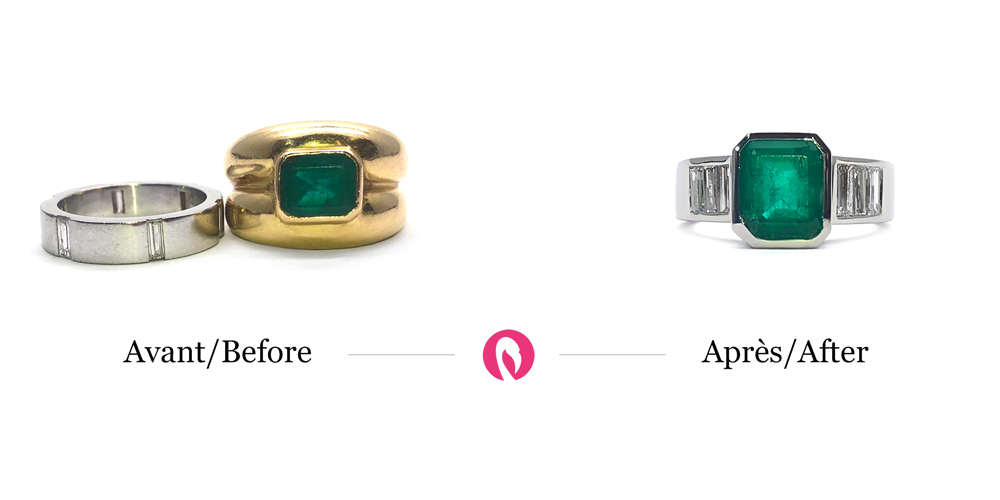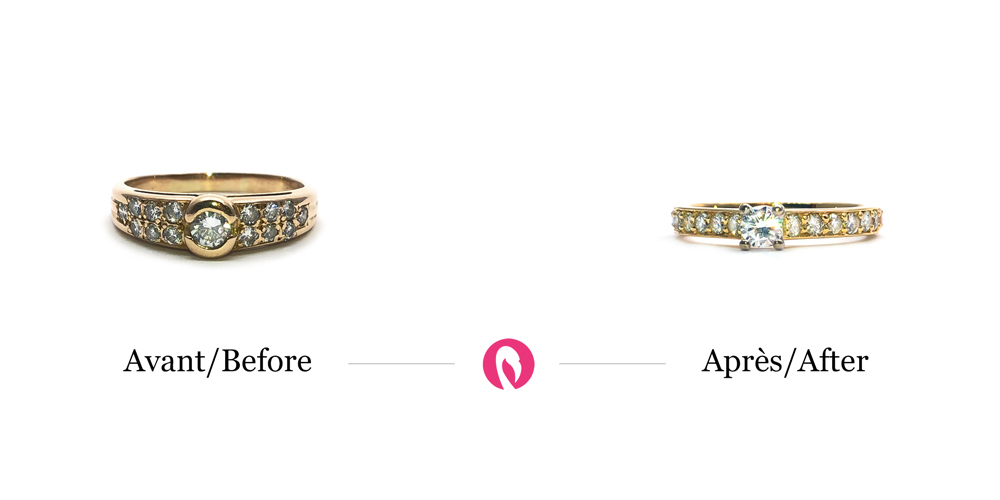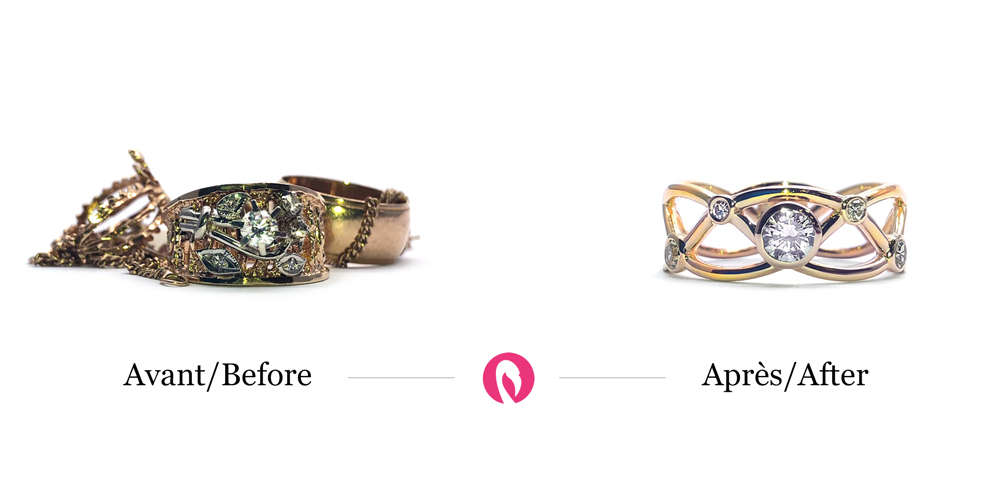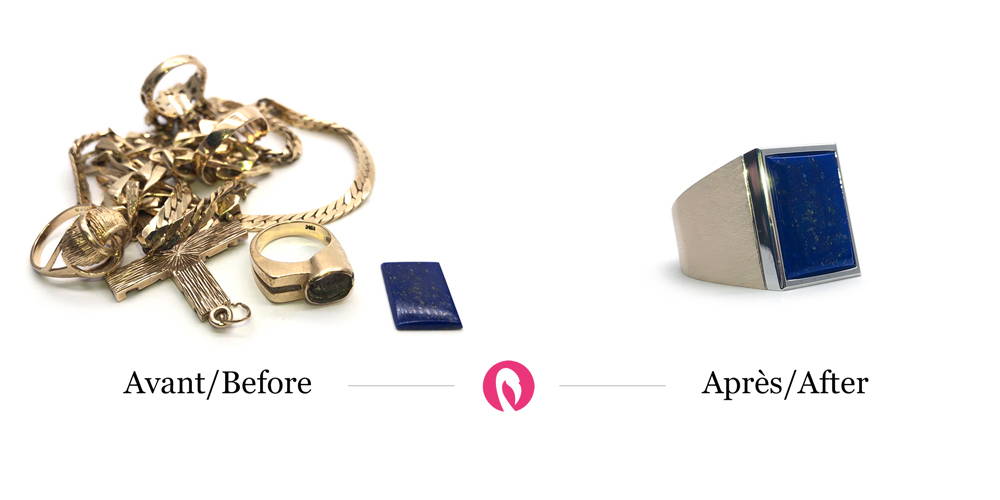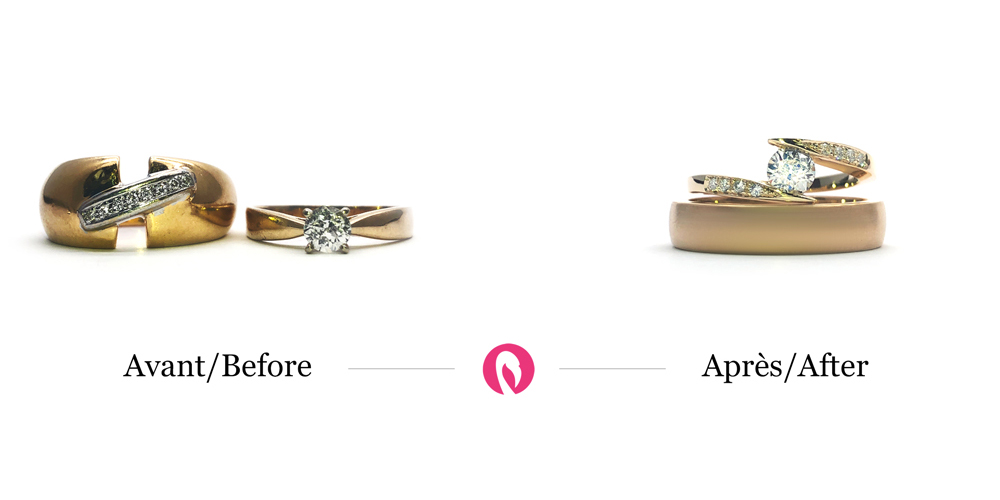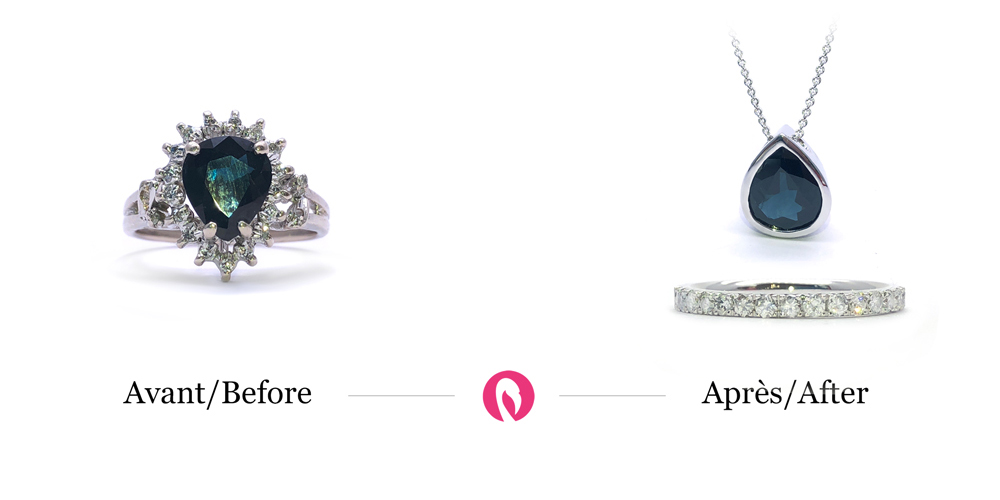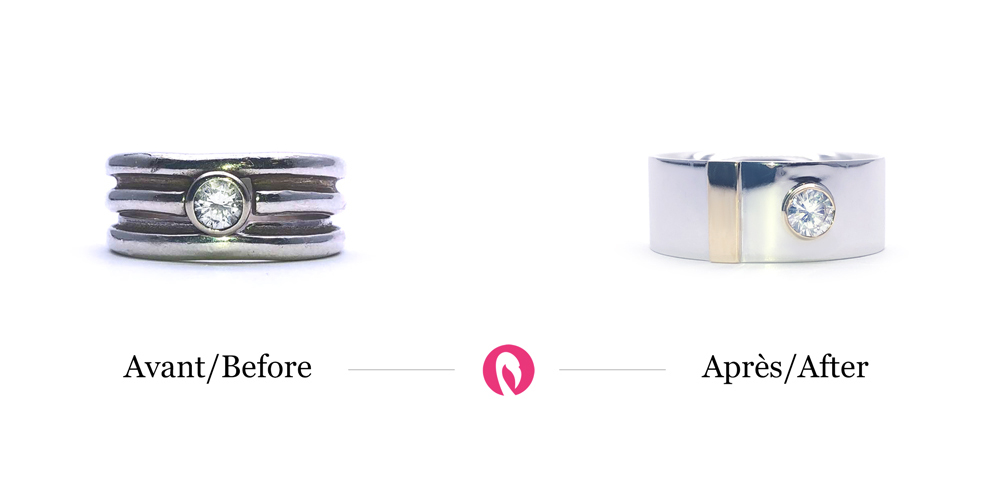 GOLD JEWELRY SLEEPING IN YOUR DRAWER?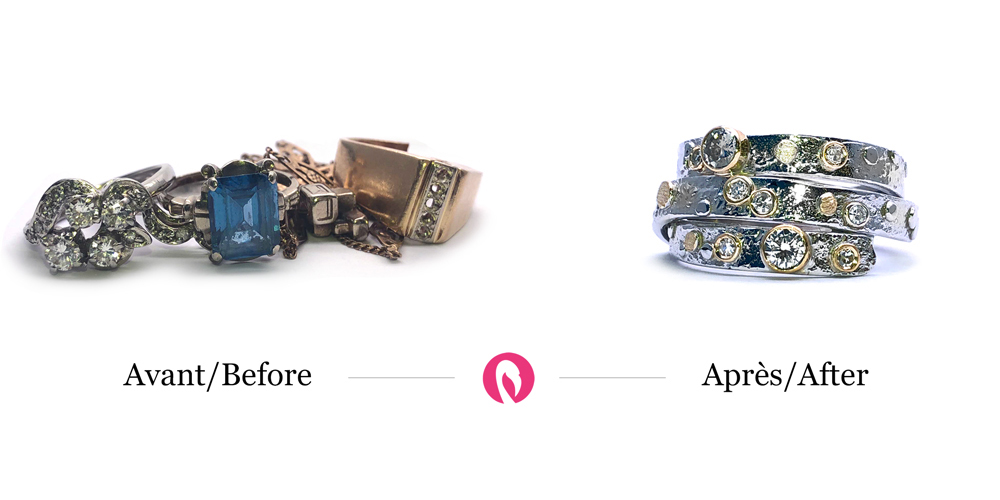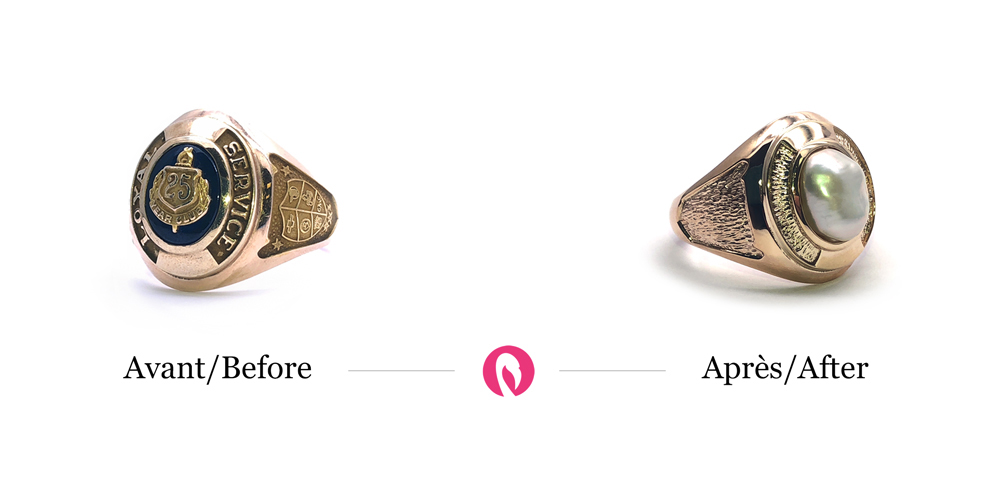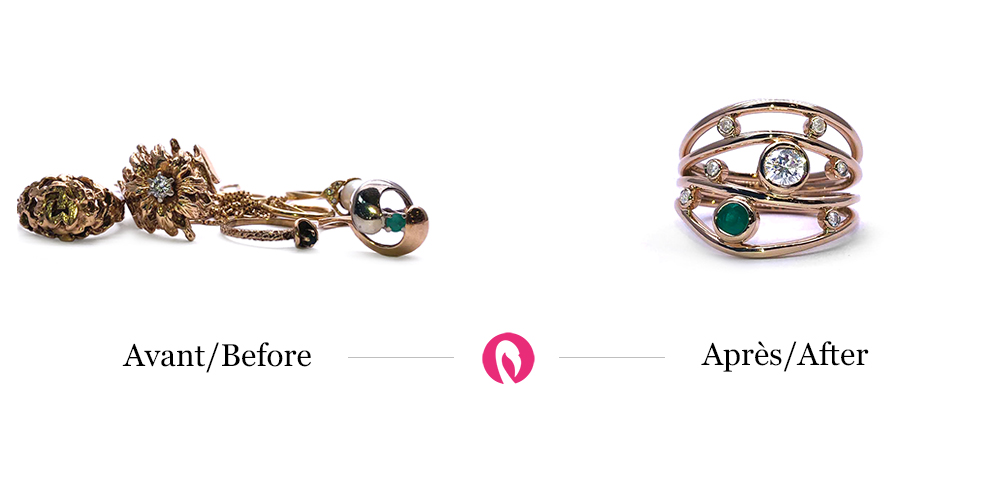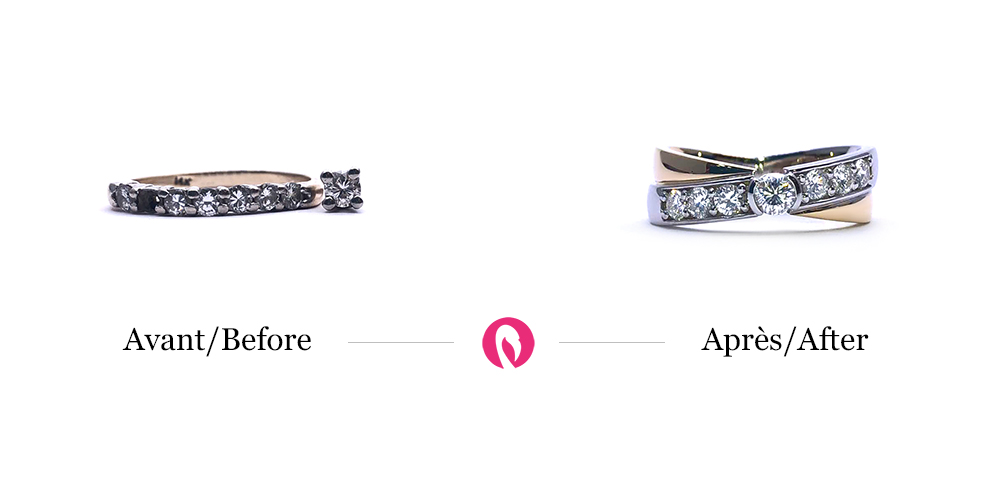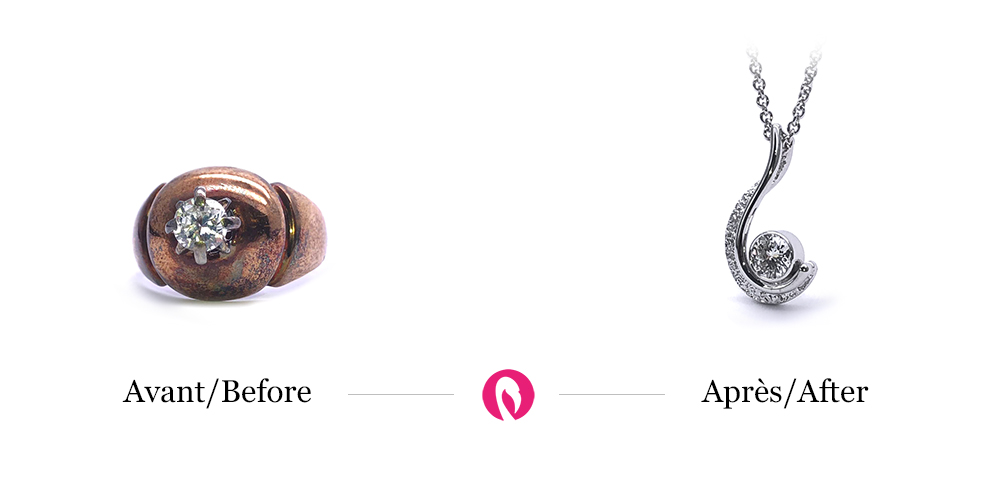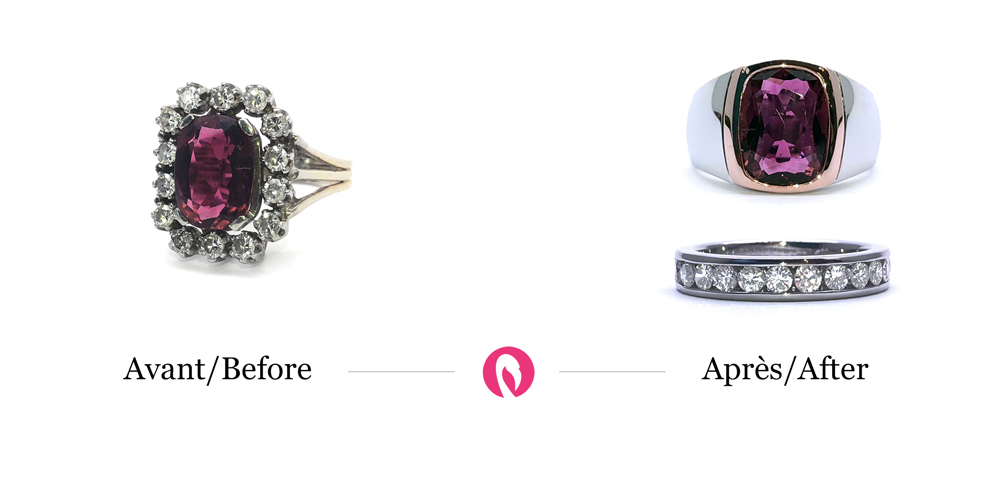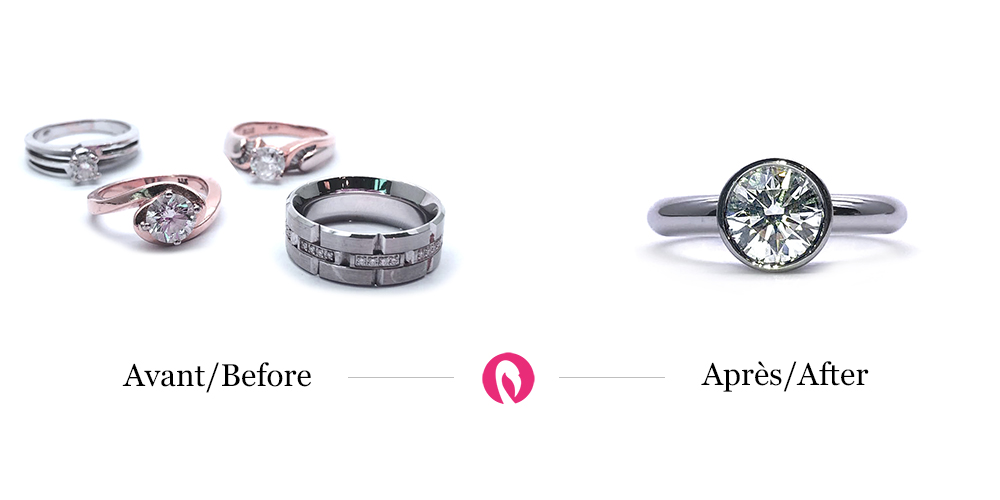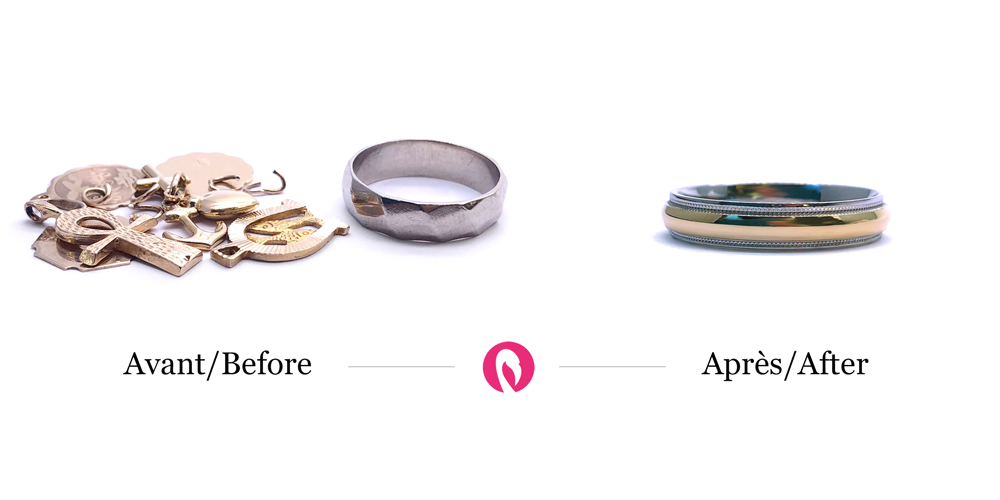 WOULD YOU LIKE TO HAVE A FASHIONABLE RING?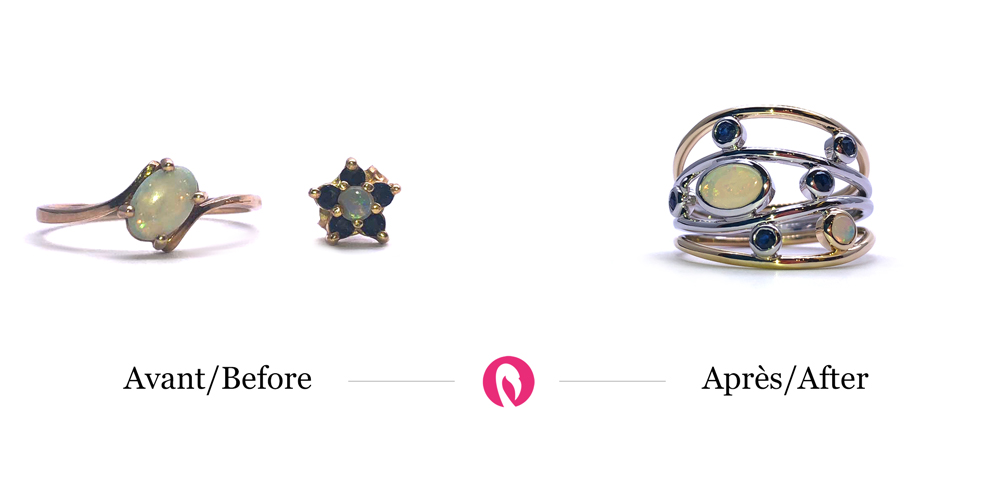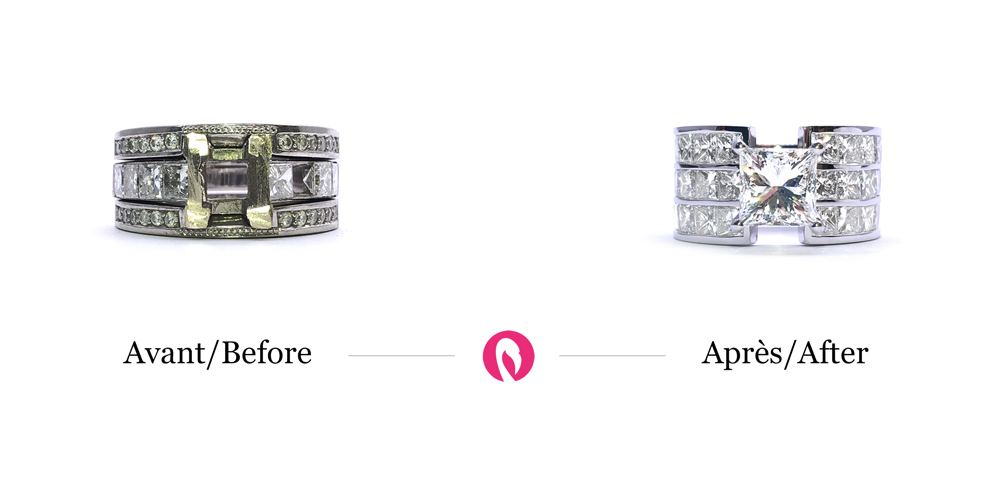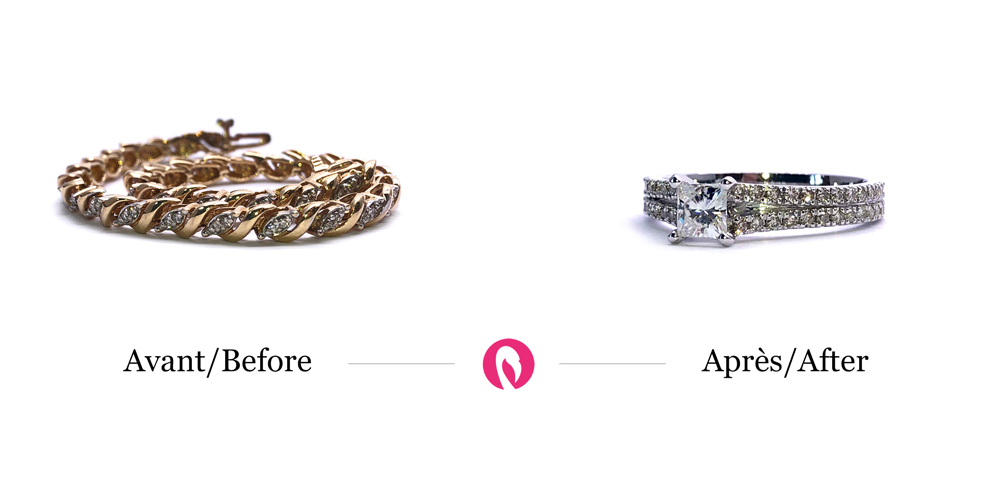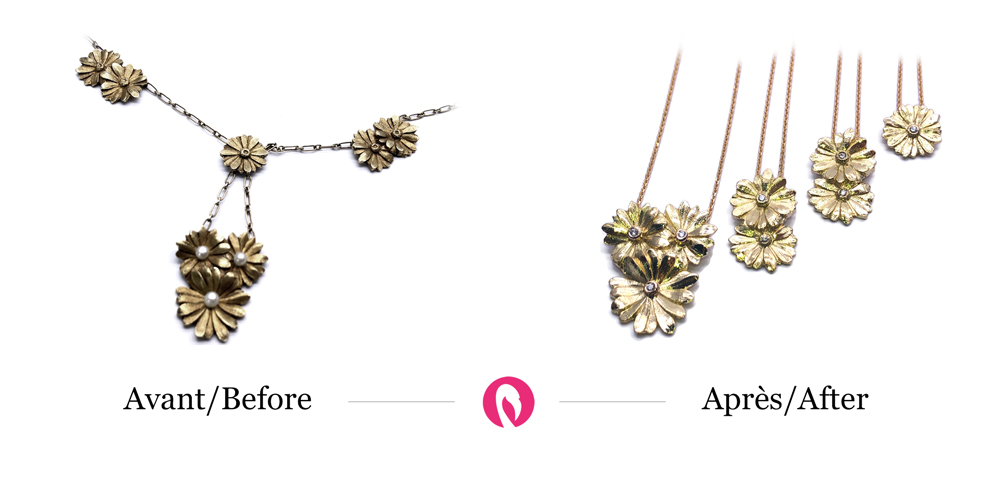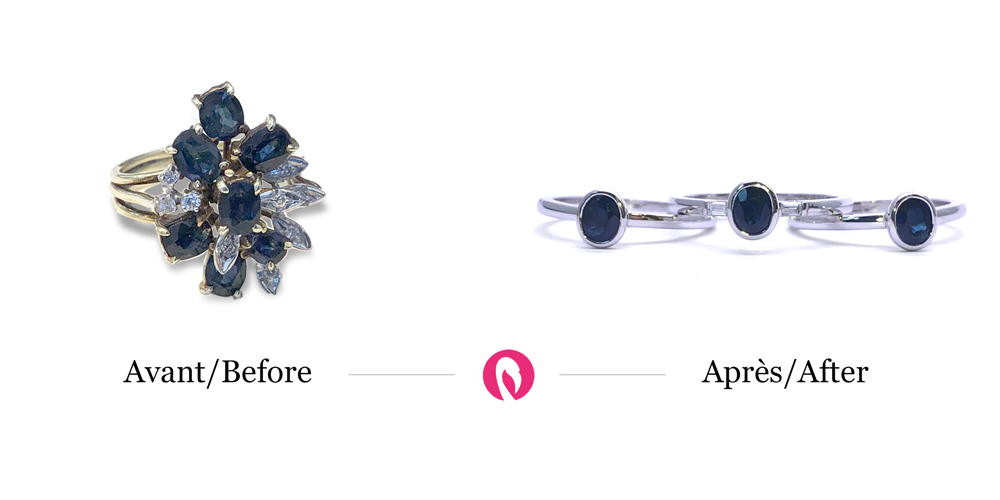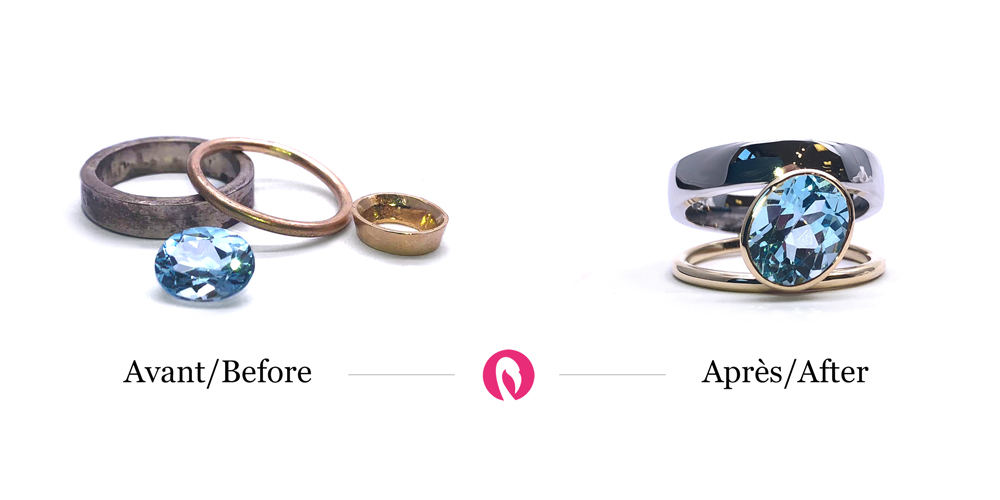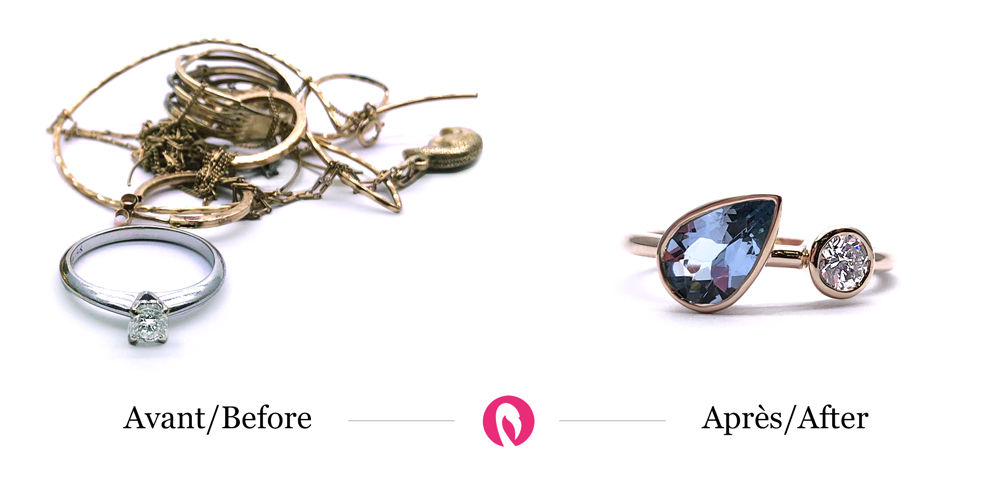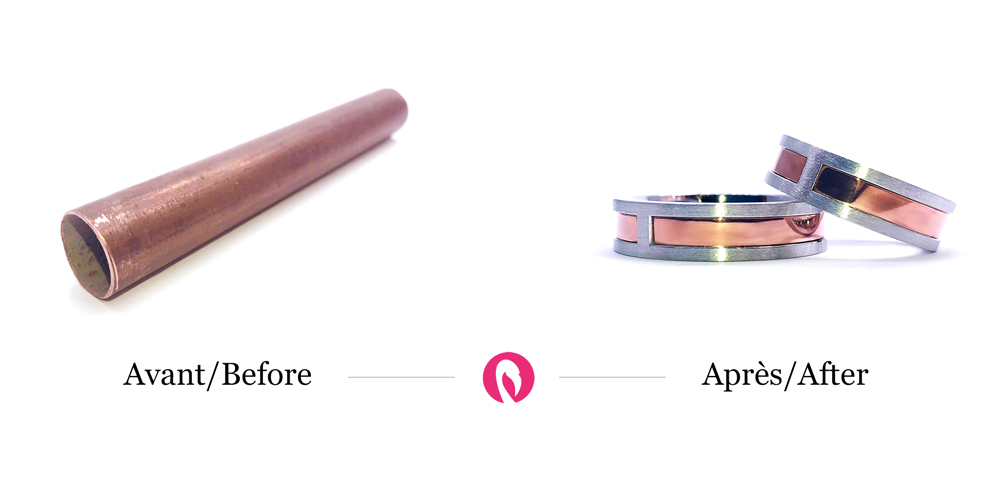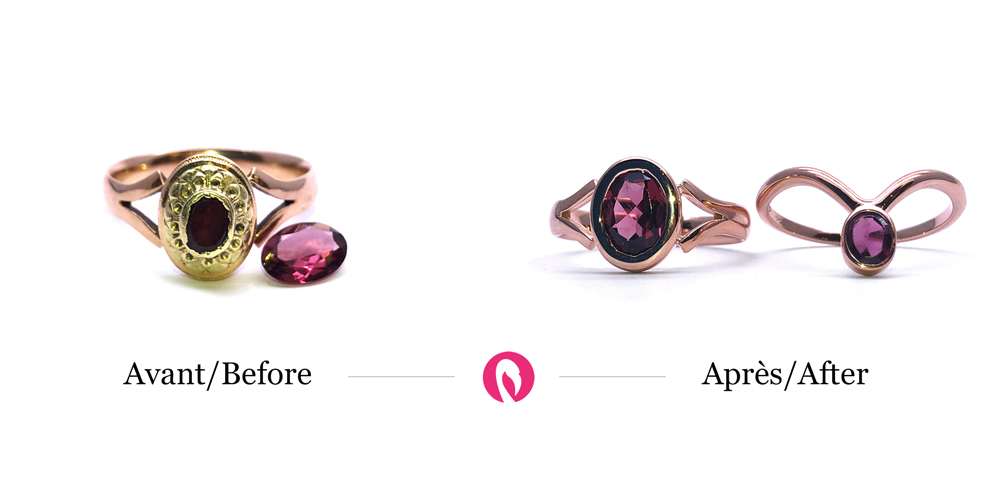 DON'T SELL YOUR JEWELRY, TRANSFORM IT!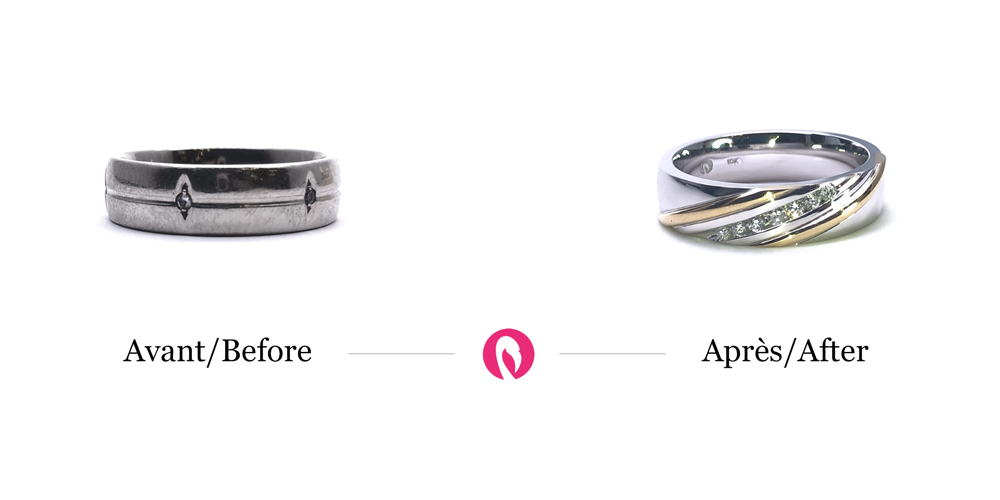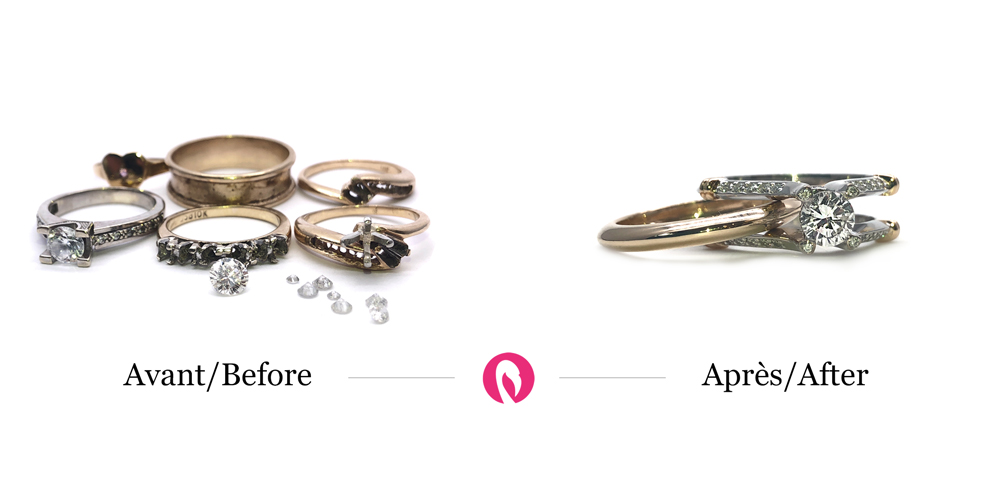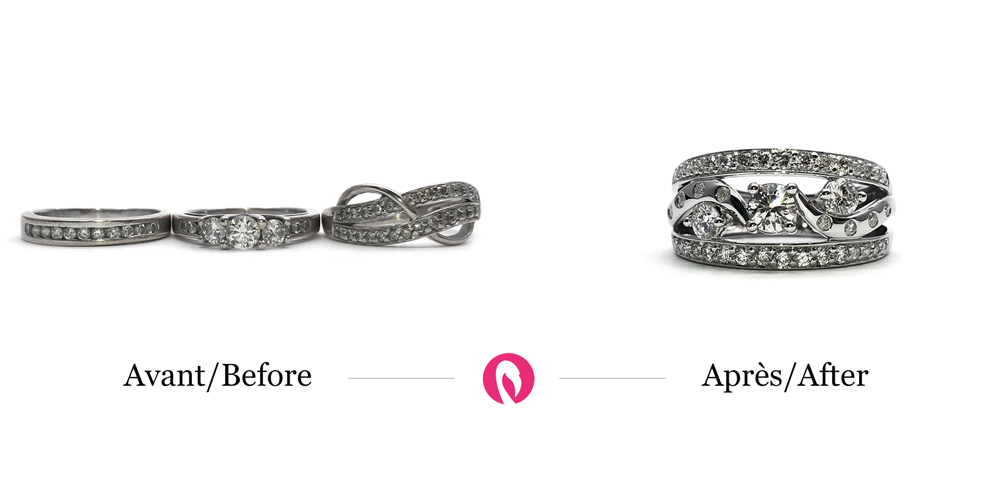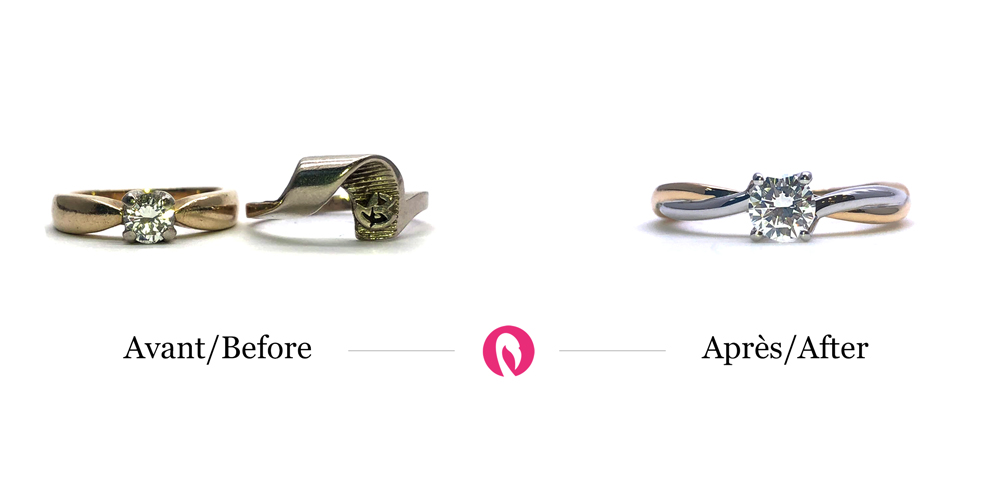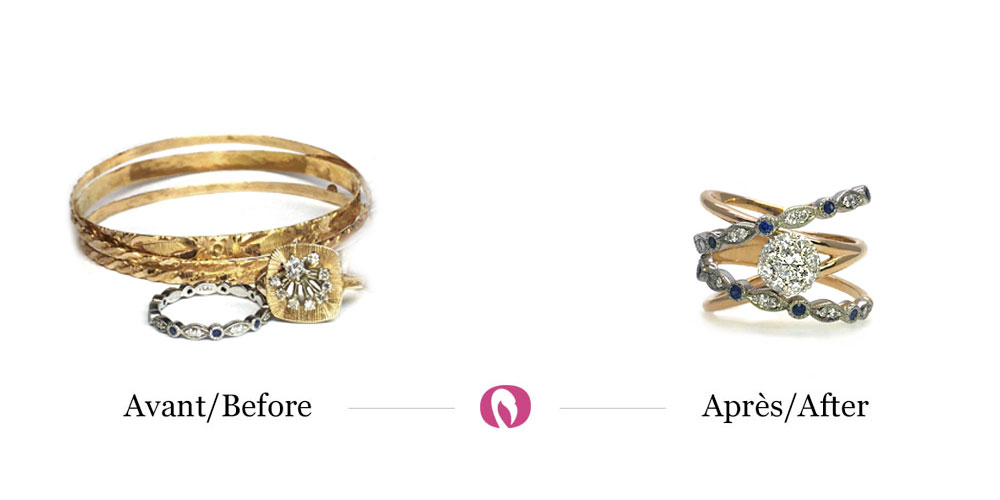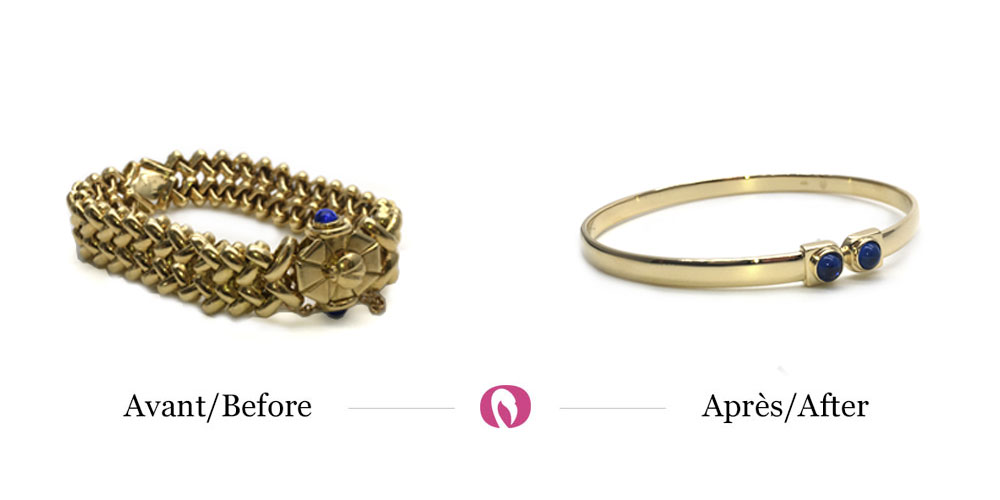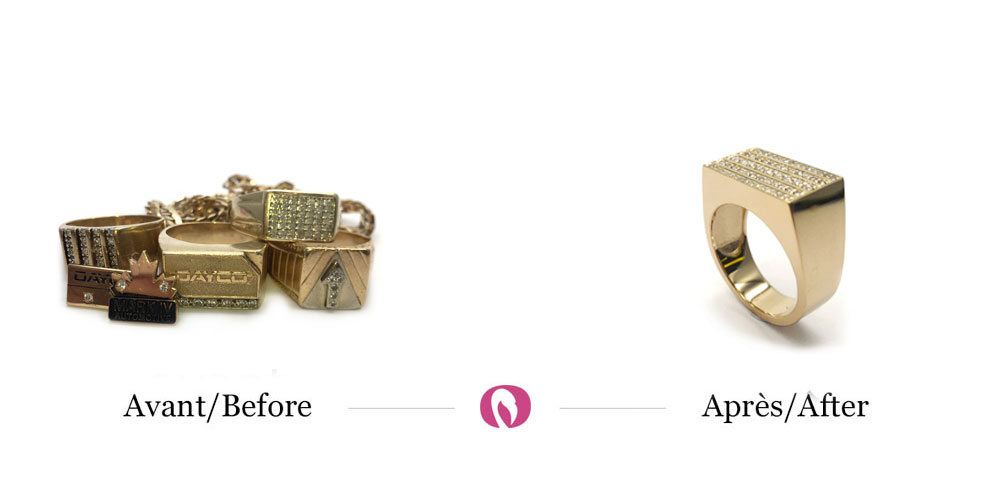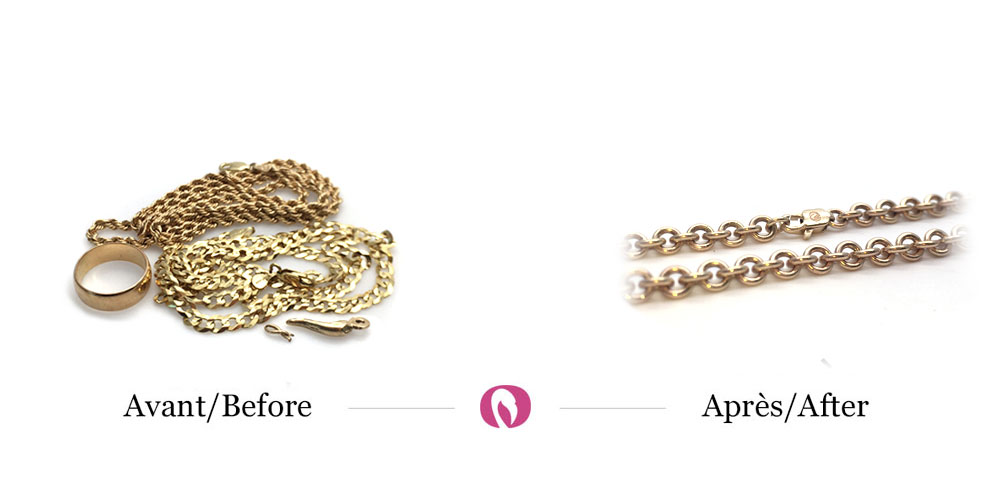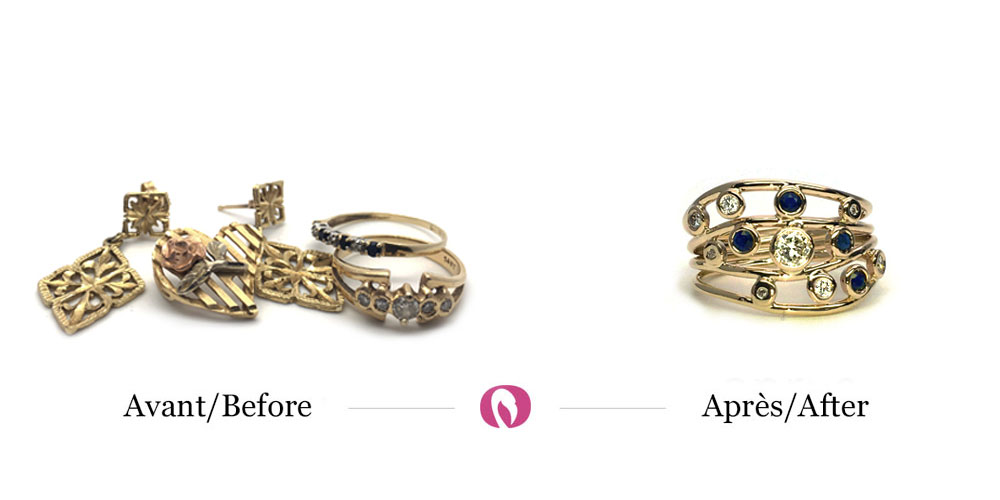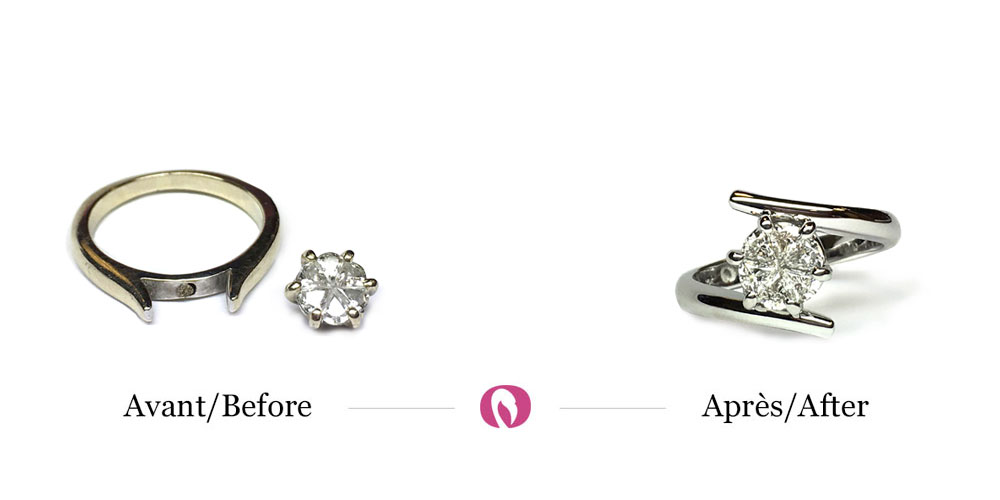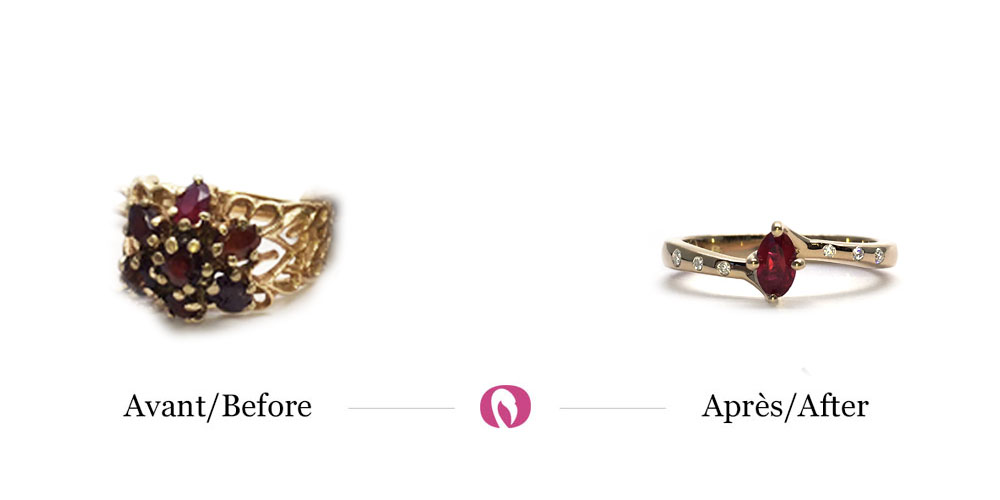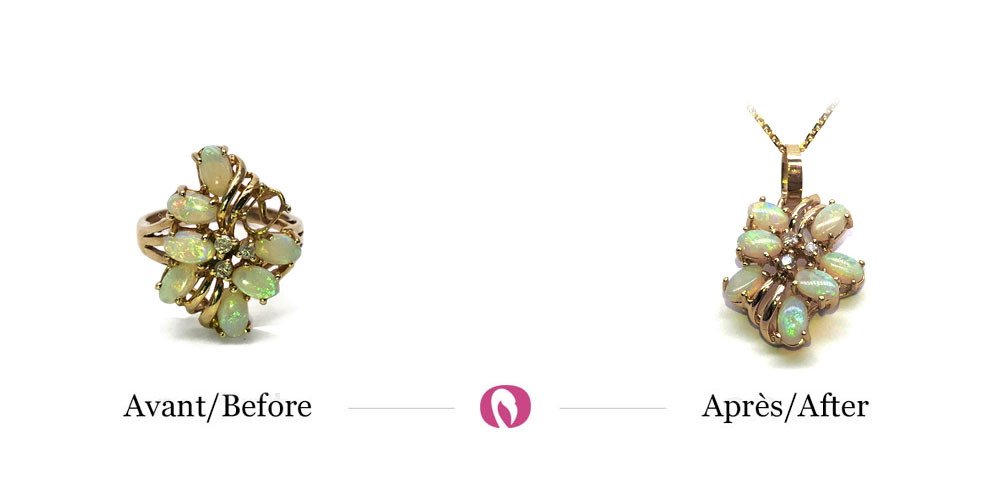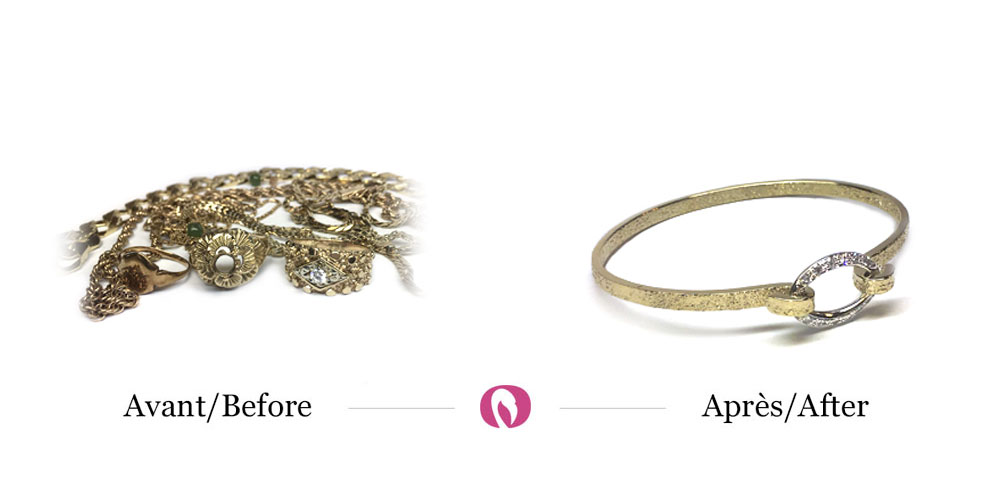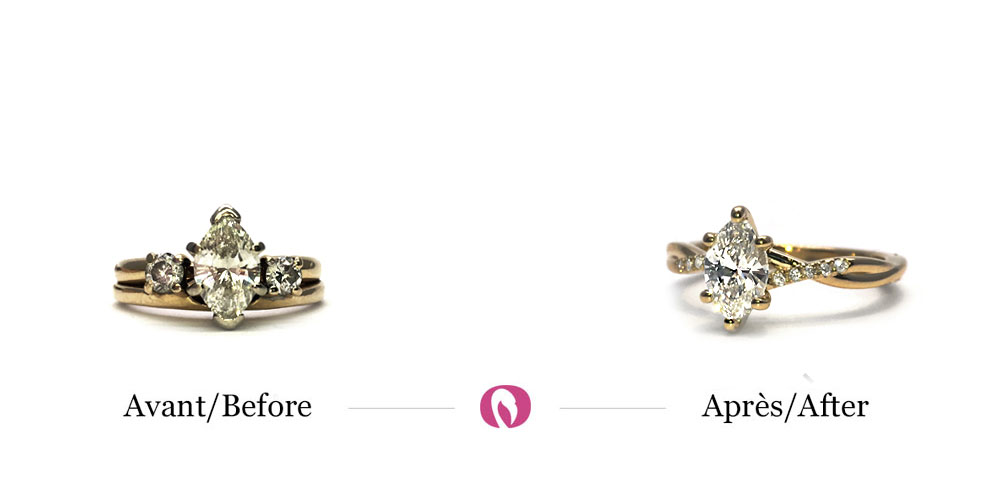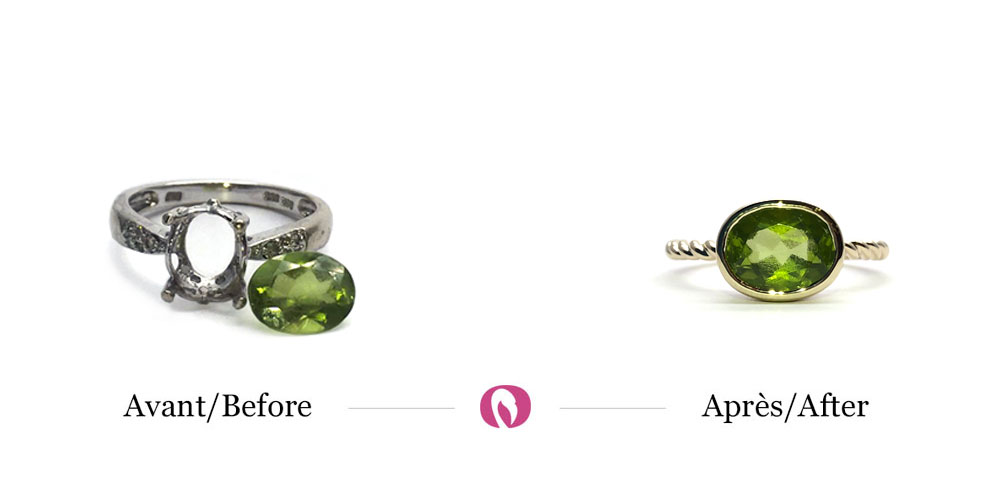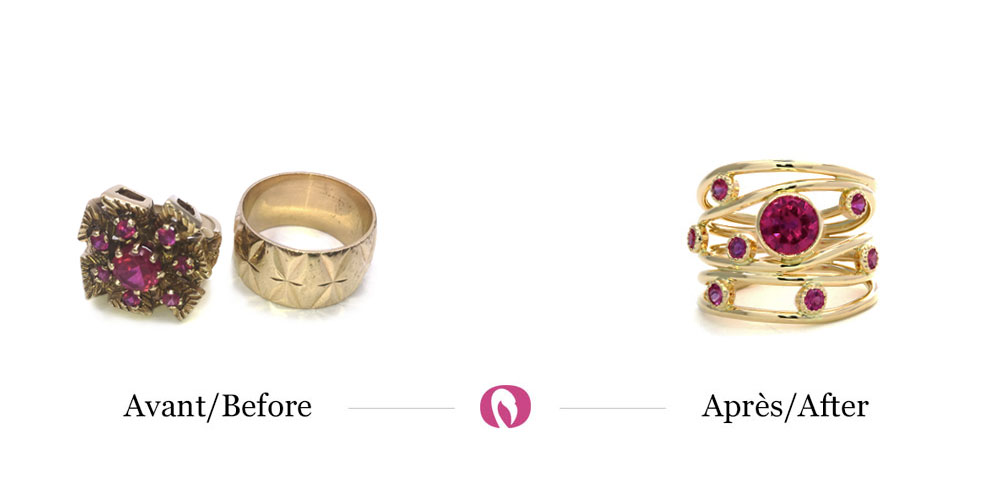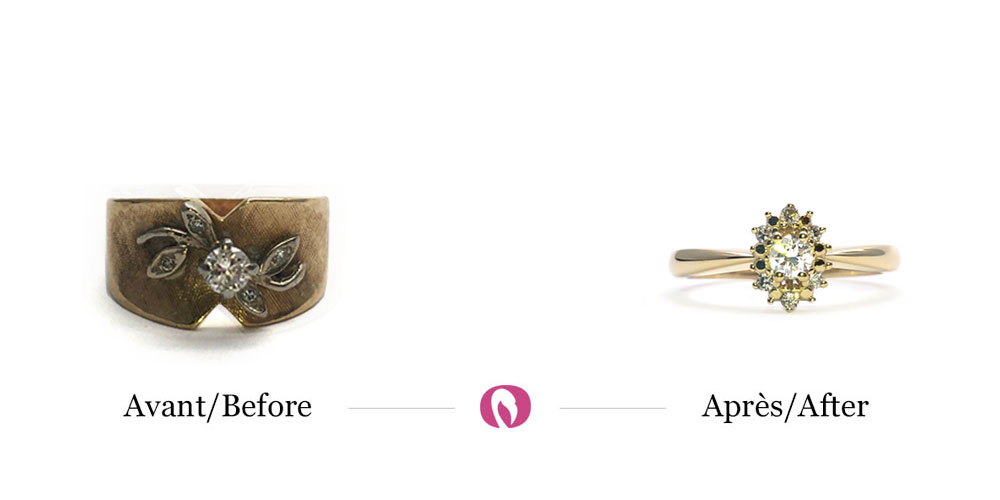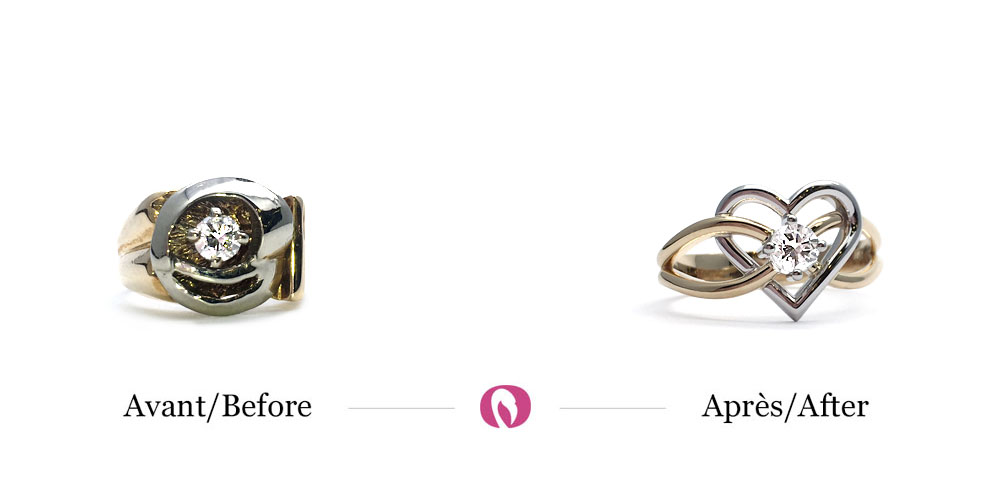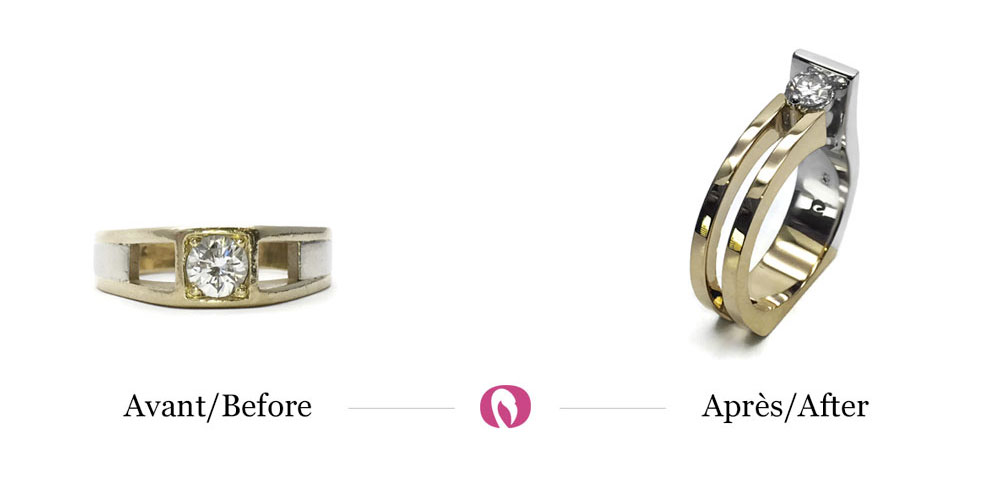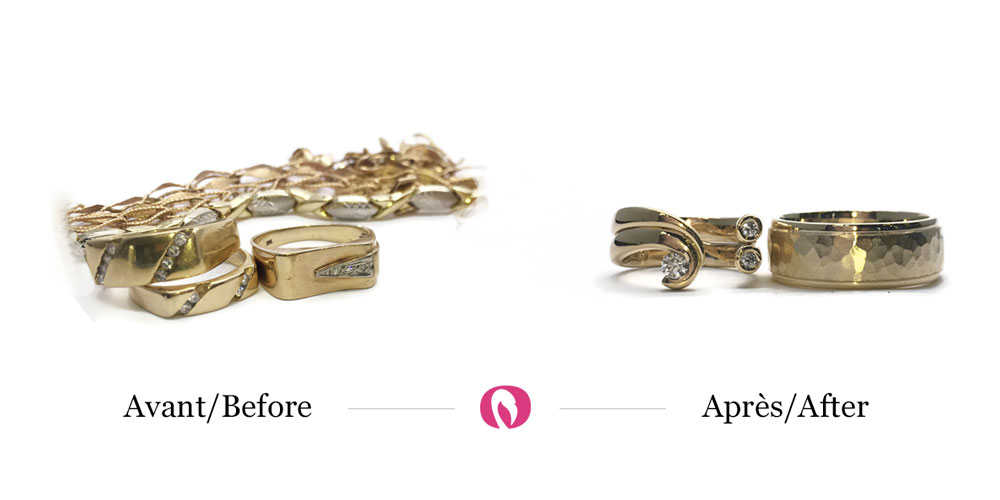 TREAT YOURSELF TO SOMETHING NEW WITH SOMETHING OLD.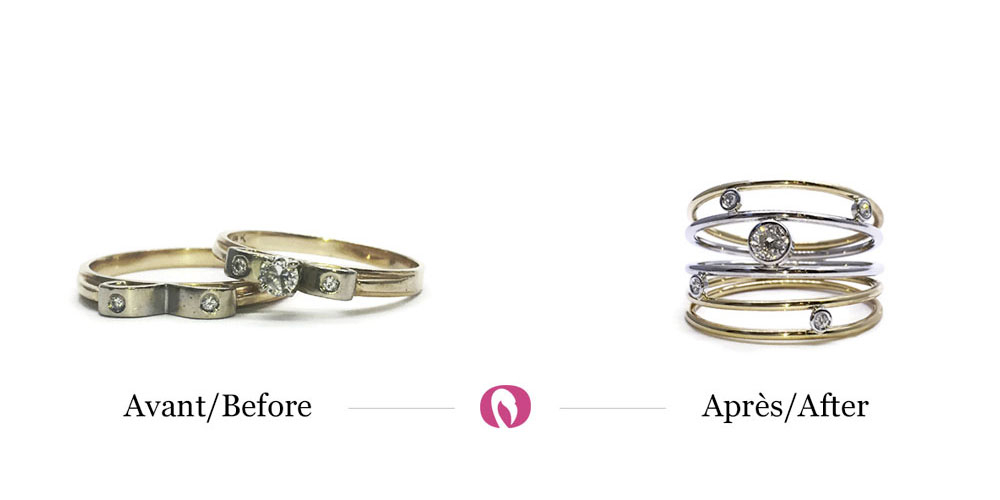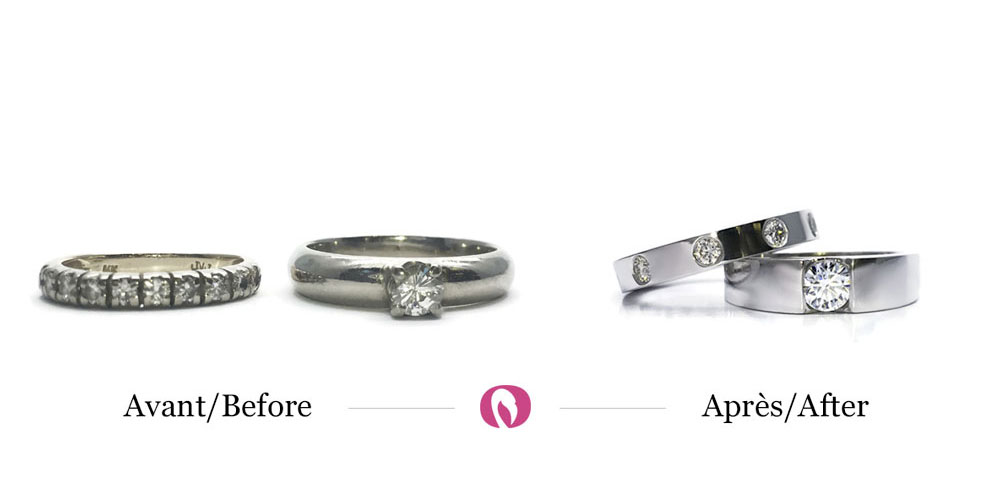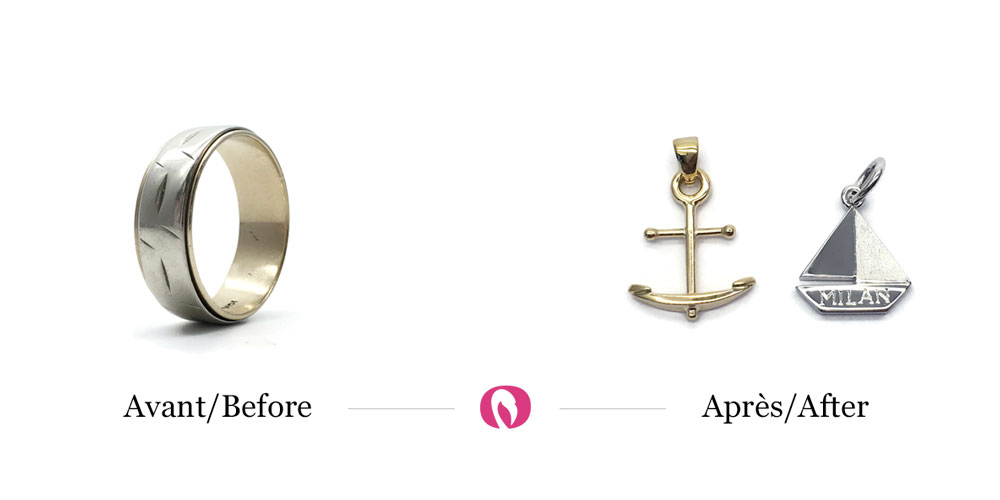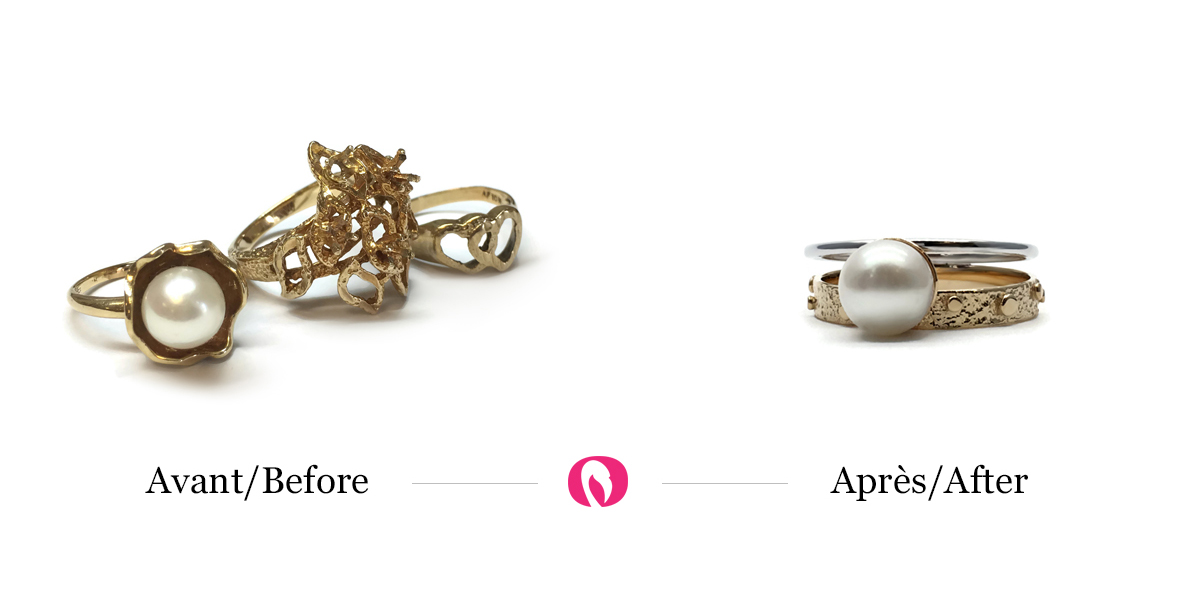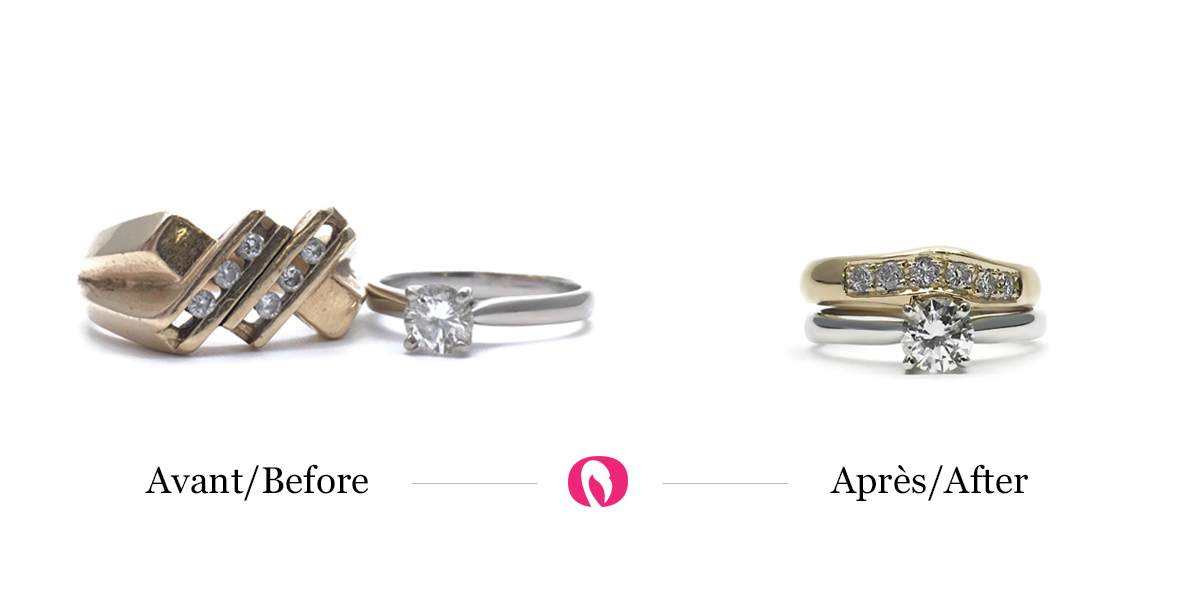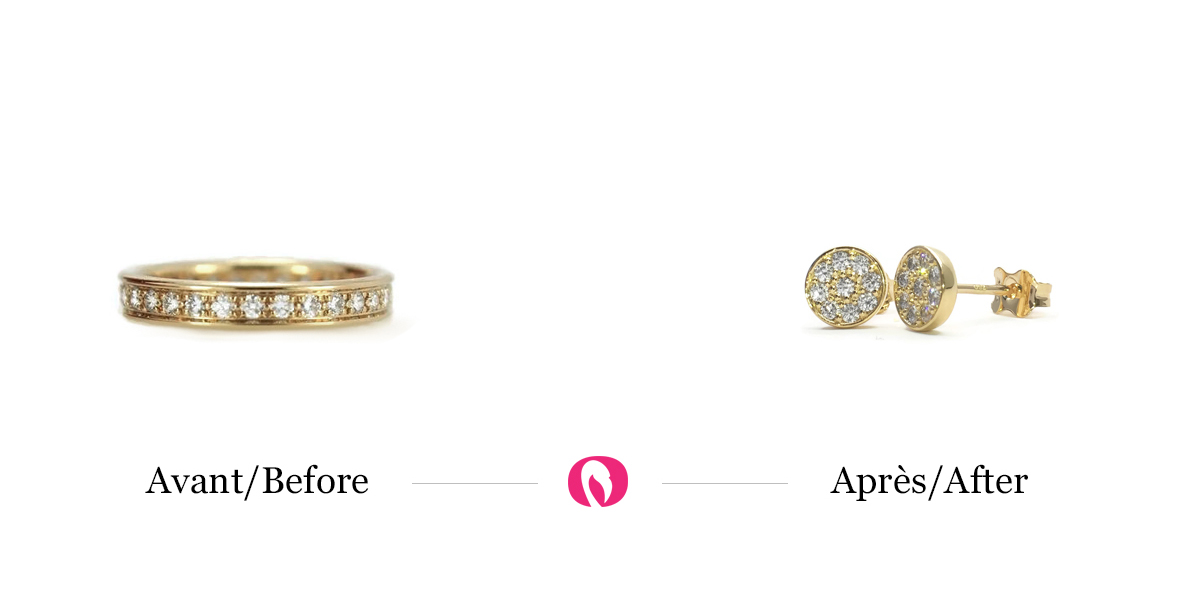 KEEP THE VALUE WHILE CHANGING THE LOOK.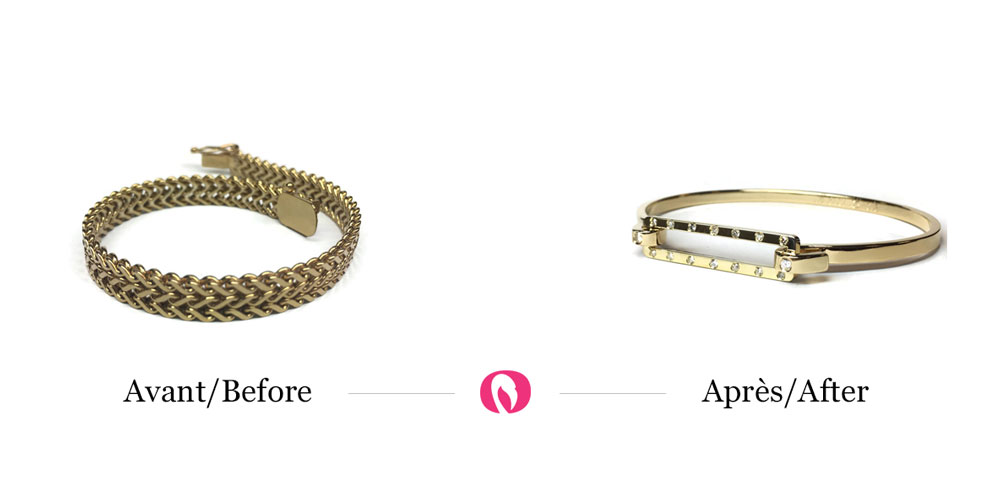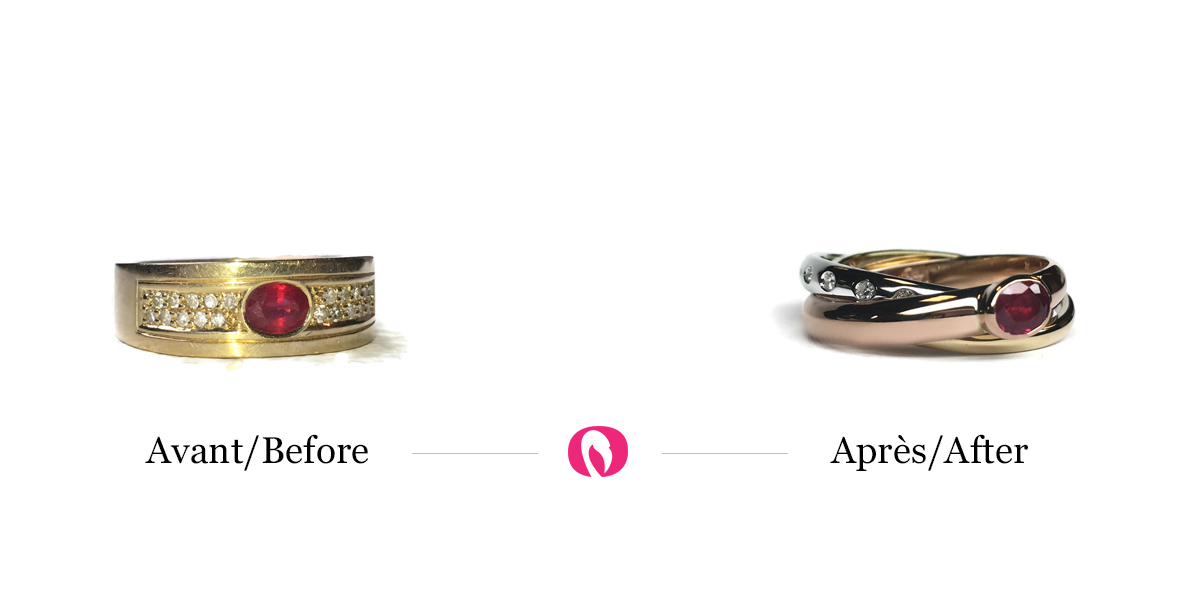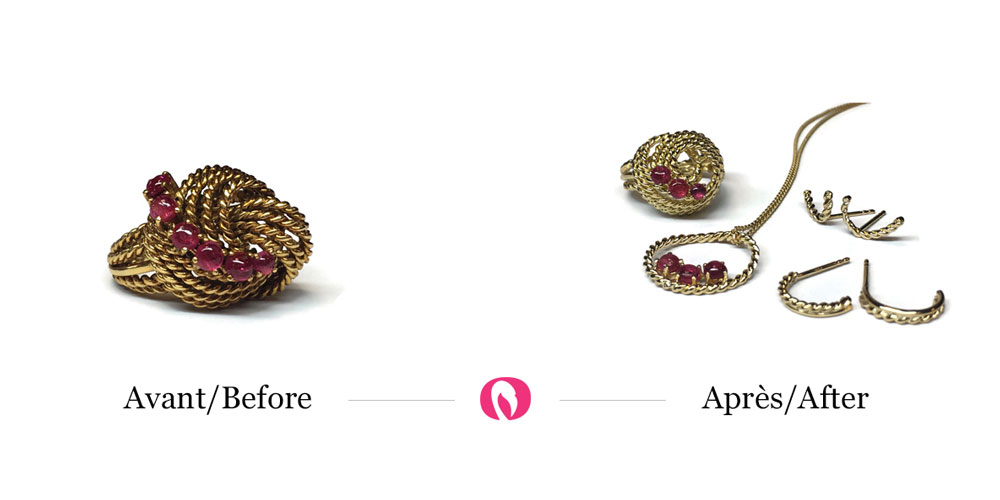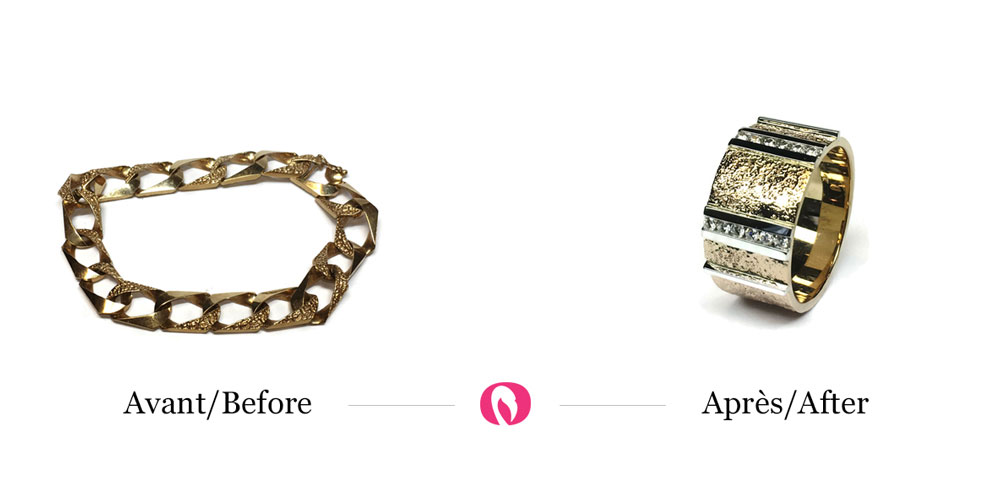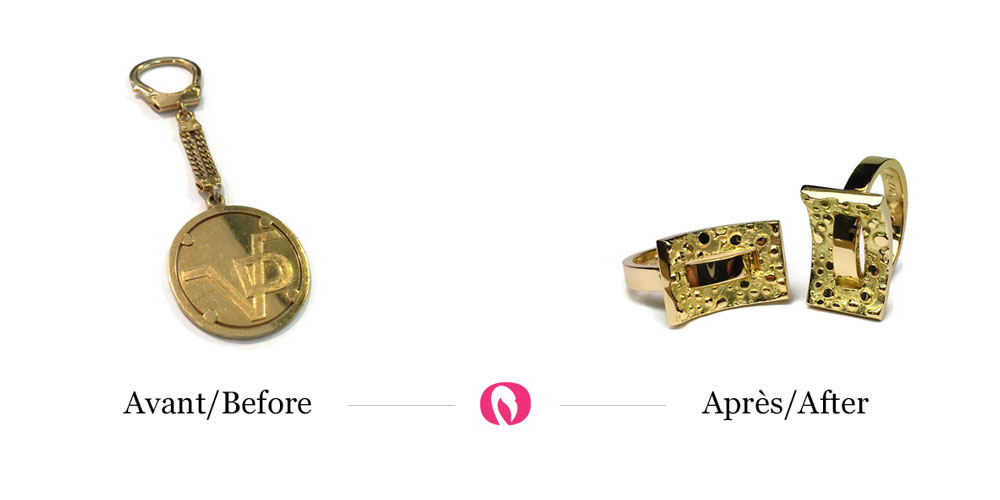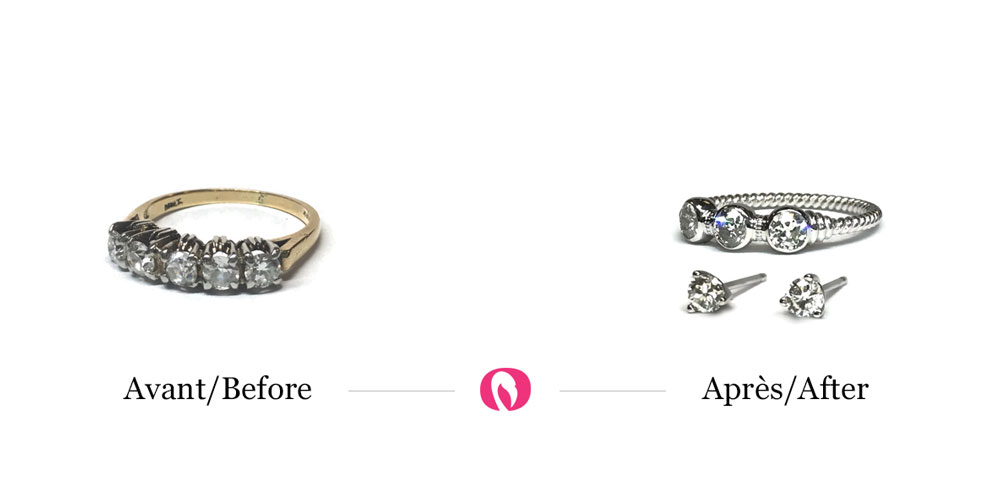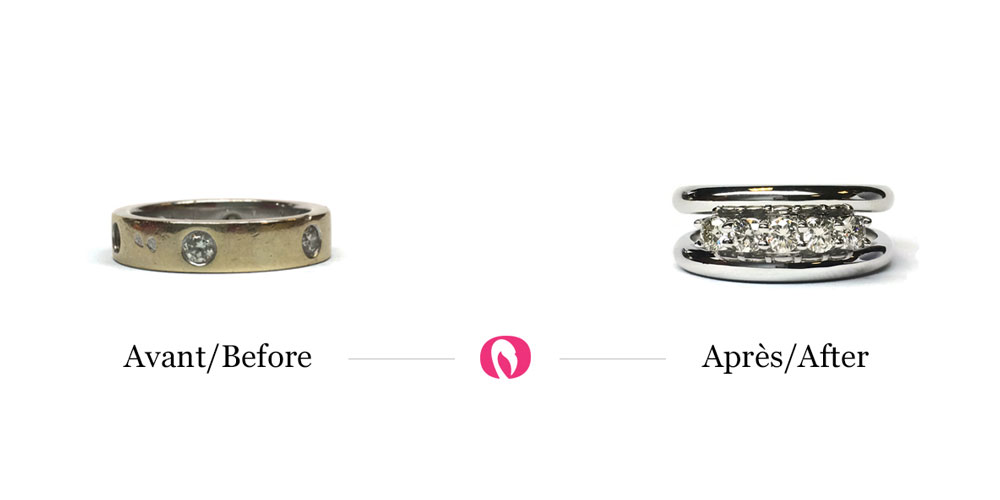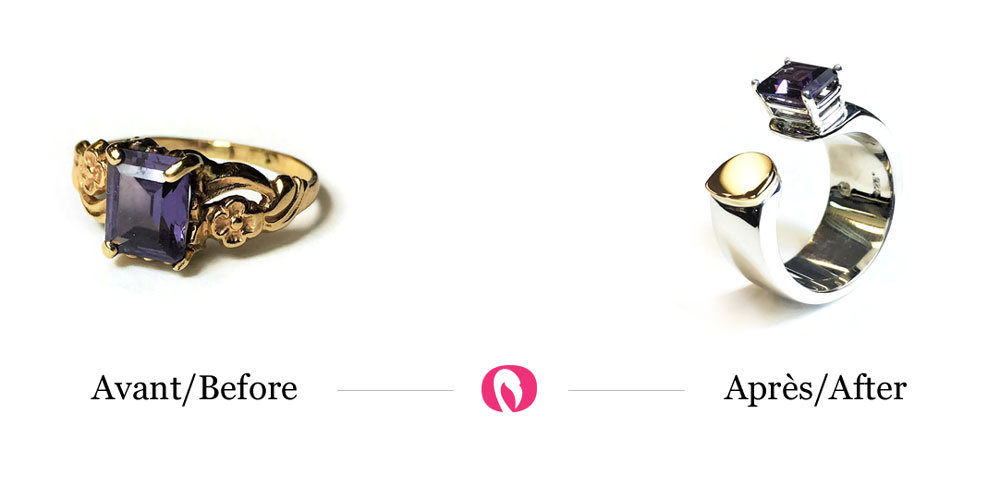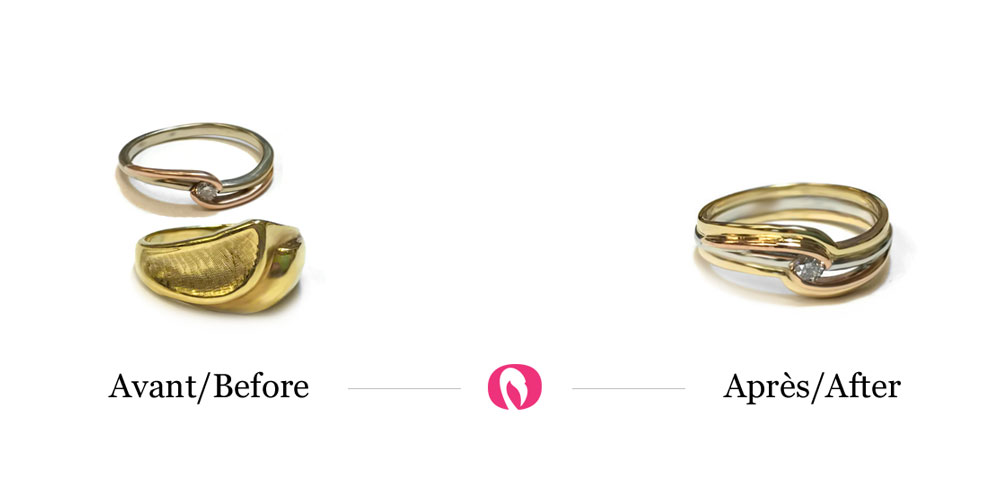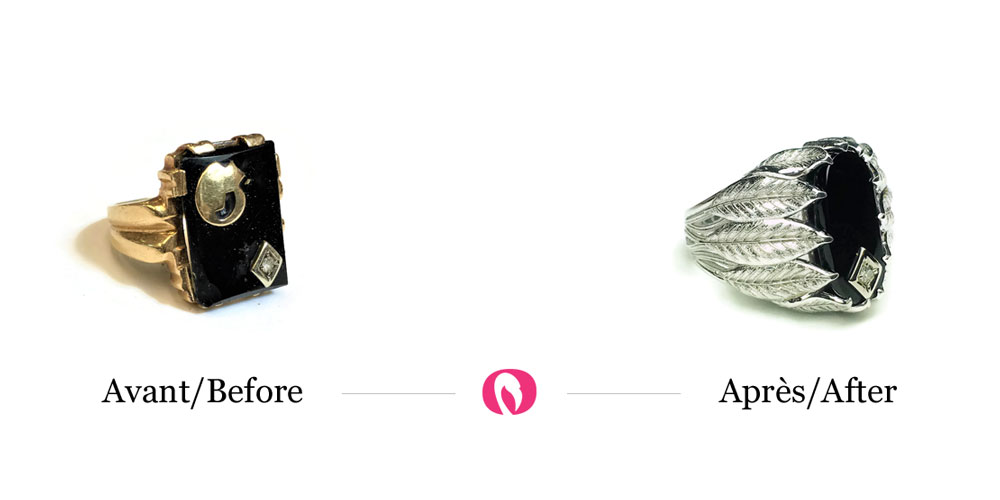 NOTHING IS LOST, NOTHING IS CREATED, EVERYTHING IS TRANSFORMED.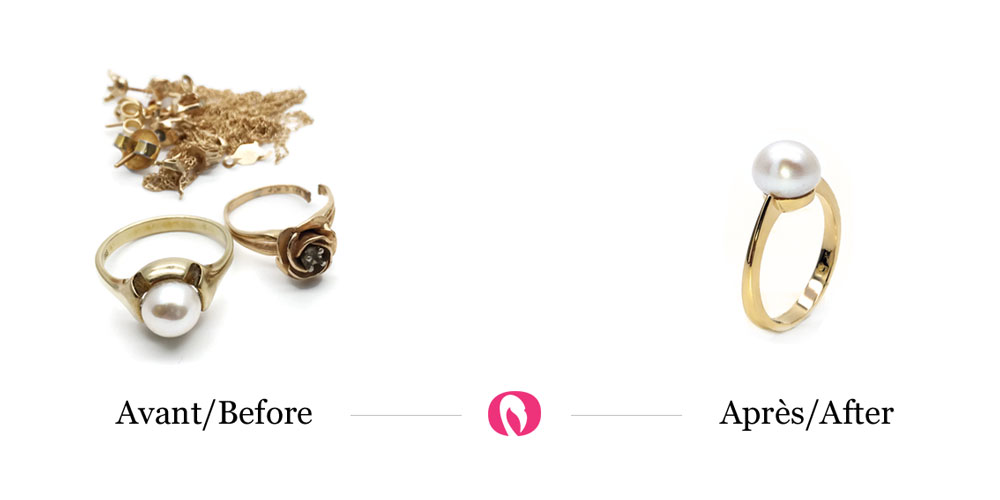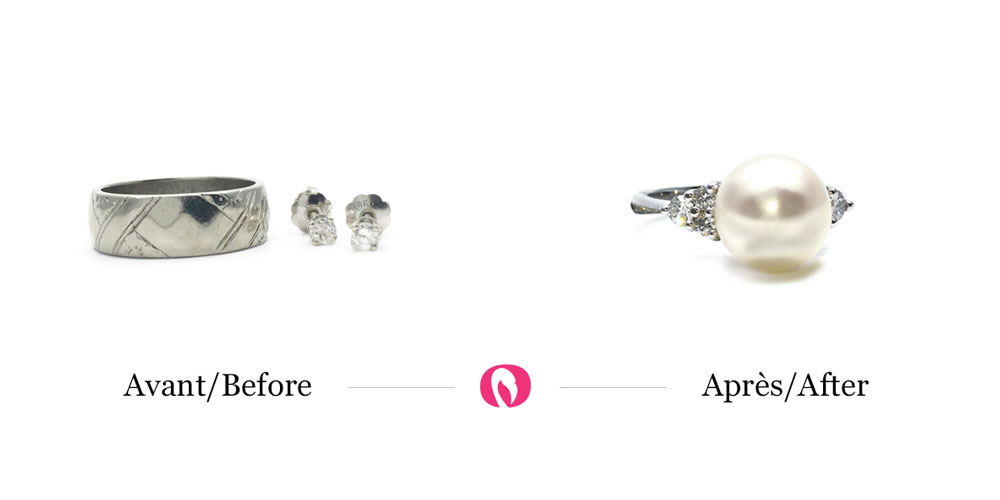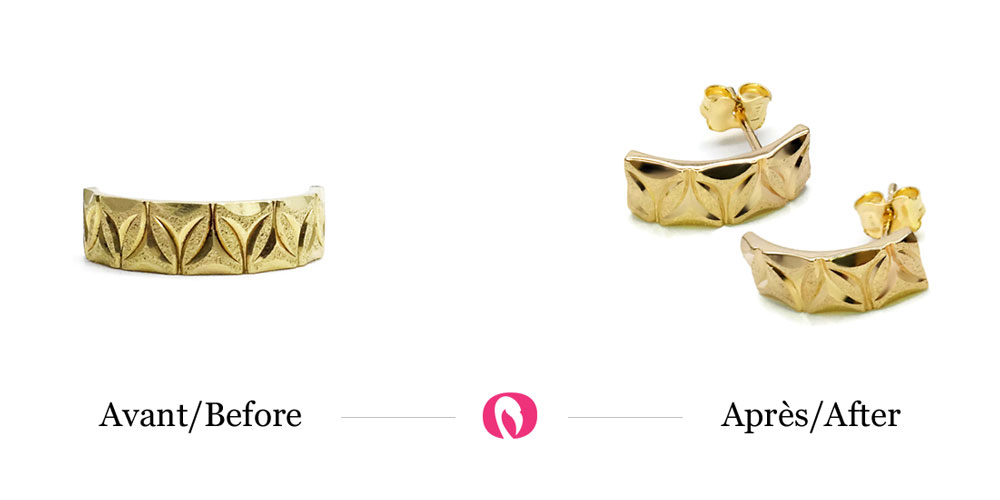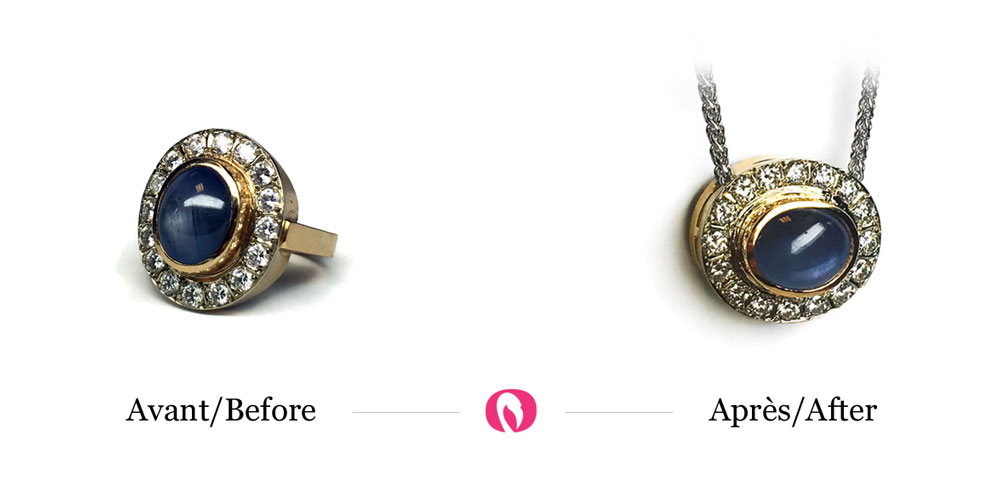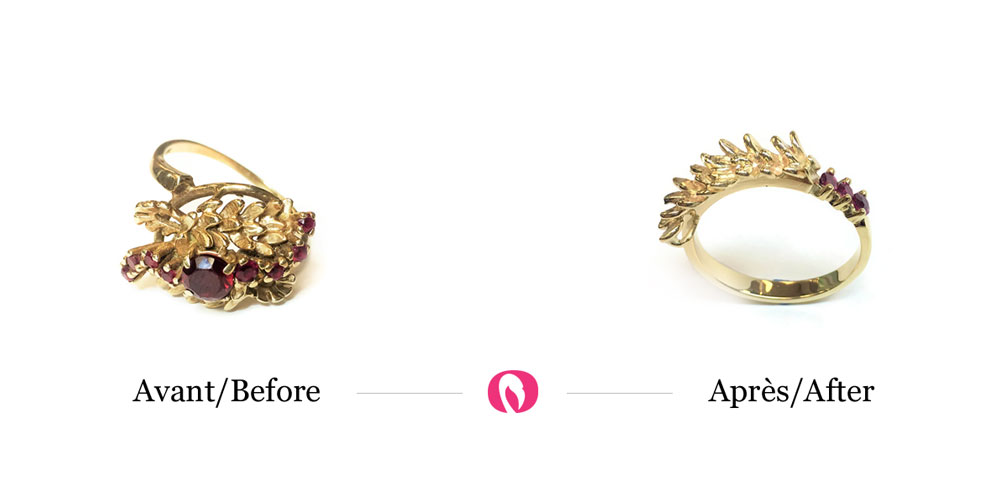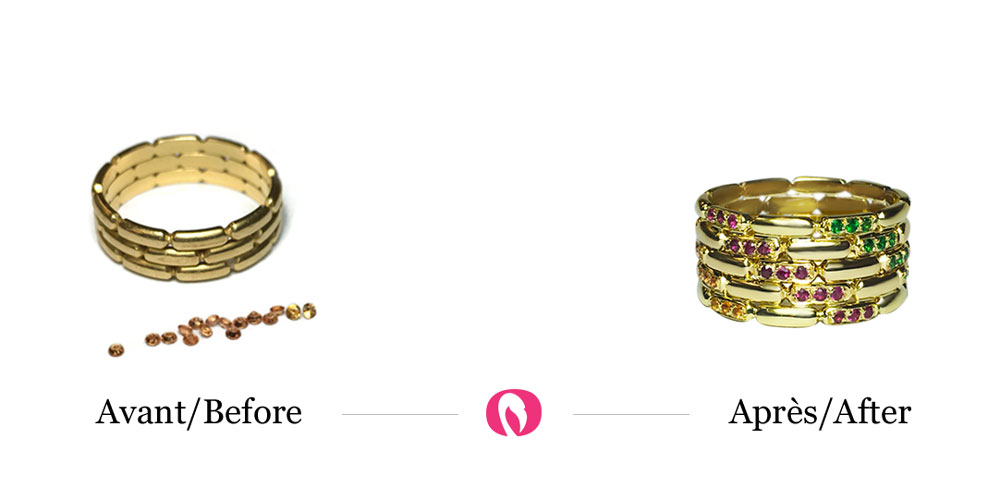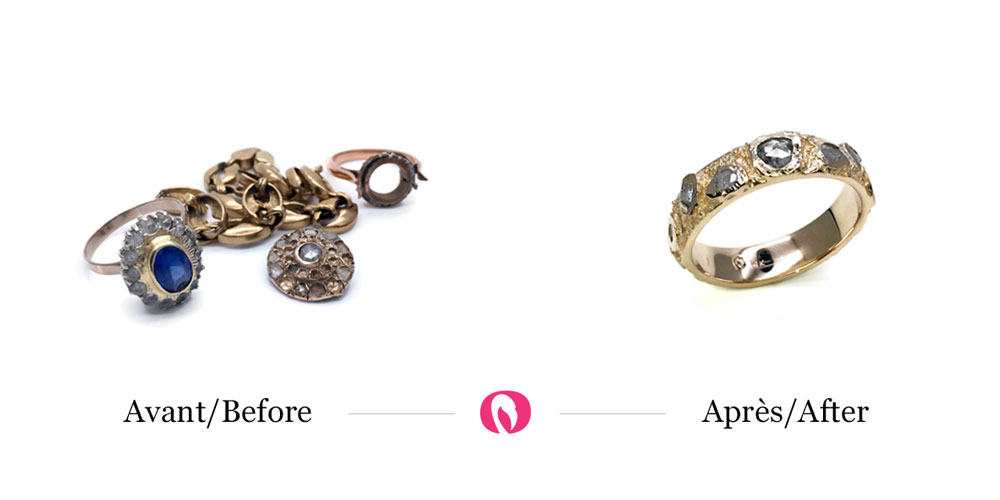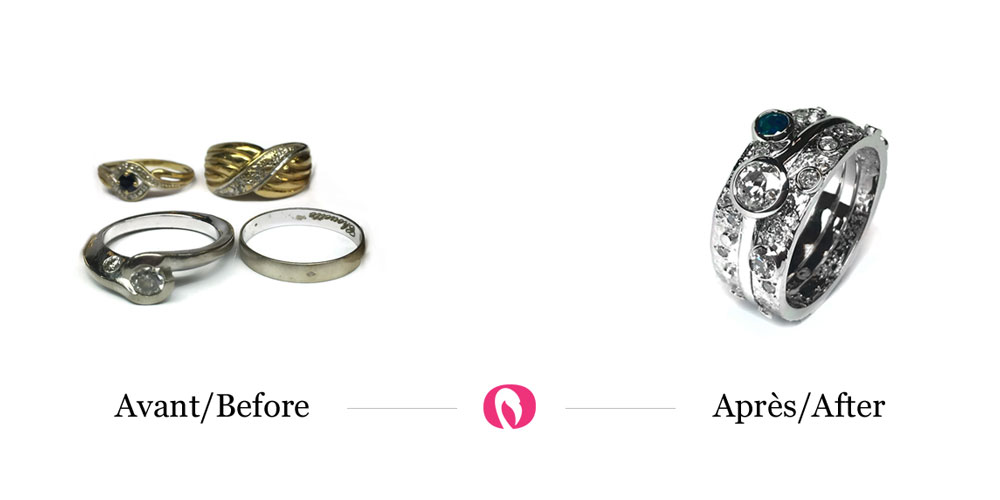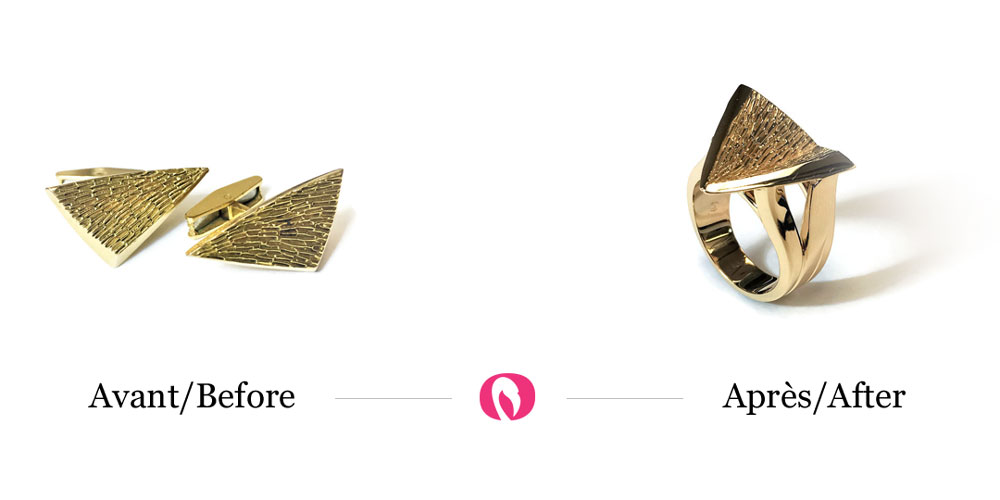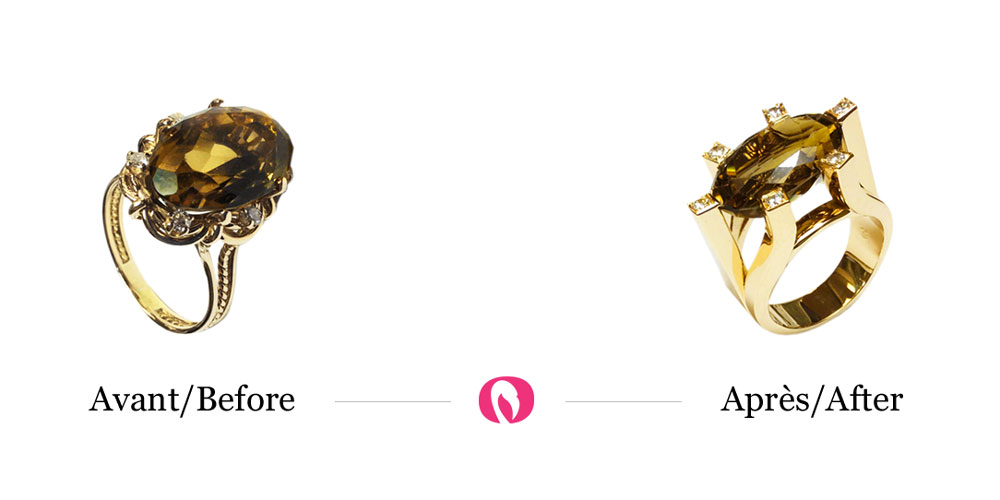 THE NEXT JEWEL ON THE SITE WILL BE YOURS!
Flamme en rose is the reference in Montreal and in the country for jewellery transformationx. Also known as upcycling, the transformation of jewellery requires specific technical know-how and a special approach. At Flamme en rose, they take the time, share their passion and give love to every piece they create and every customer that walks through their door. There are different levels of transformation available, small transformation can be done such as a simple modification or a complete metamorphosis, hence keeping the memory of an old piece of jewellery but with an entire new look. Do not sell your jewellery, you will never receive its just value and you will lose irreplaceable memories. The pieces of jewellery that we inherit are perhaps not to our liking, but at Flamme en rose, they can reuse the gold and the stone and create your dream piece of jewellery. You have lots of gold, Flamme en rose will credit the left over, hence allowing you to pay part of the labor. Imagine transforming your unworn grandmothers wedding ring into a beautiful pendant that you will be able to wear close to your heart every day. Flamme en rose can restring your mothers pearl necklace, a minimal transformation allowing the pearls to be worn with security and confidence and perhaps at a length that is better suited for you. When reusing precious stones and precious metals, it is also an eco-responsible gesture. All their jewellery is handcrafted in an eco-responsible studio by experienced and passionate jewellers. Jewellery transformation is an art to be discovered. For Flamme en rose this niche marked is truly one of their biggest accomplishments and they are proud to do what they can for the environment at the same time.