We specialize in jewellery transformaion, a physical and artistic process that reuses metals and stones to create a brand new piece.
Give a new life to your old jewellery while still preserving all the sentimental value.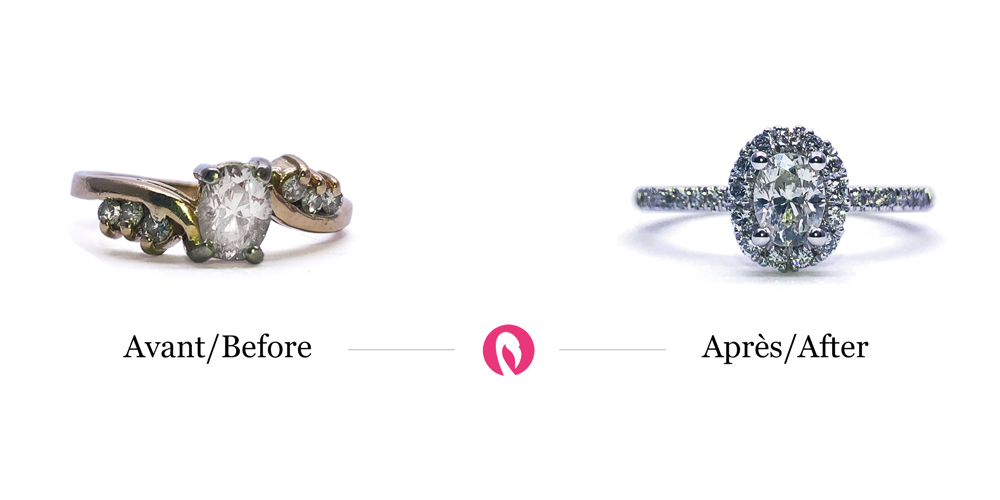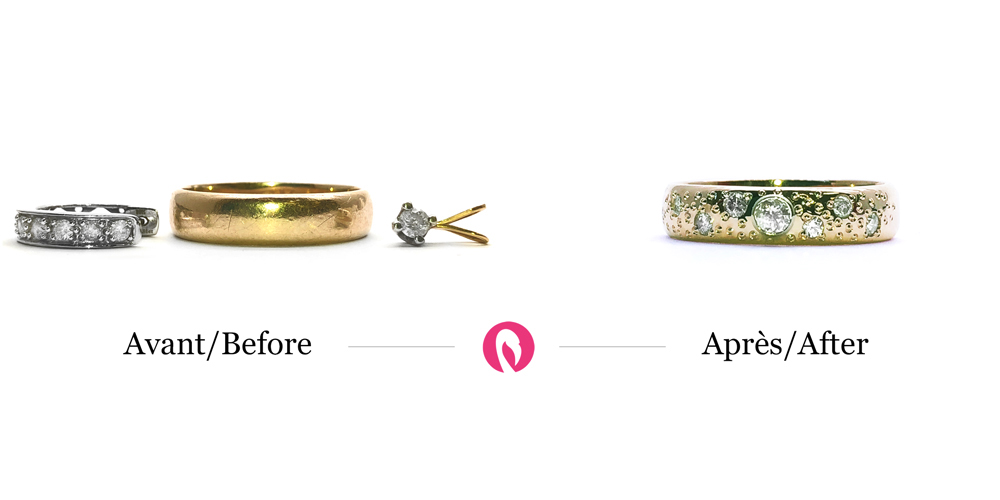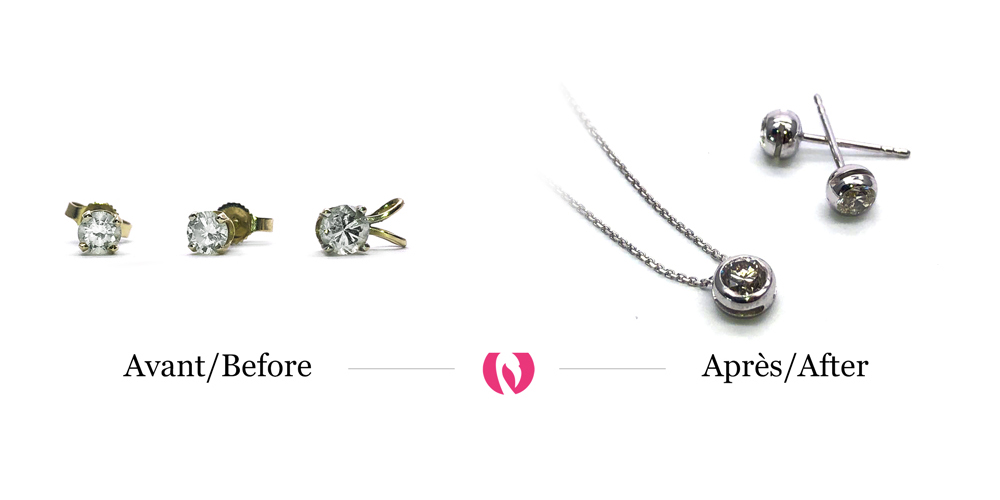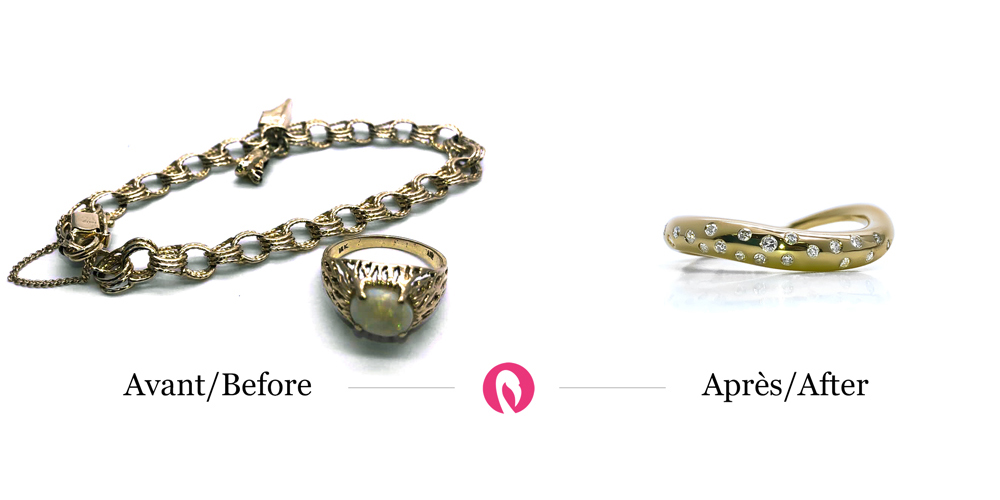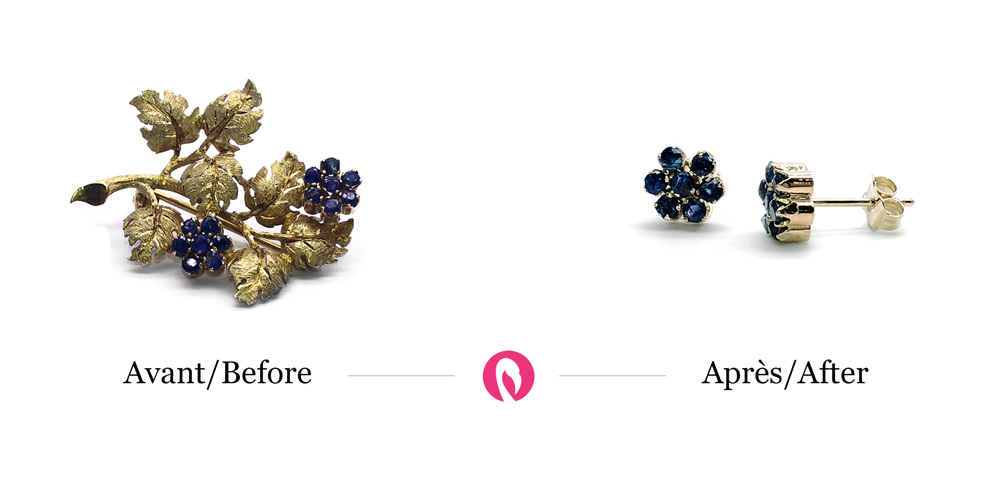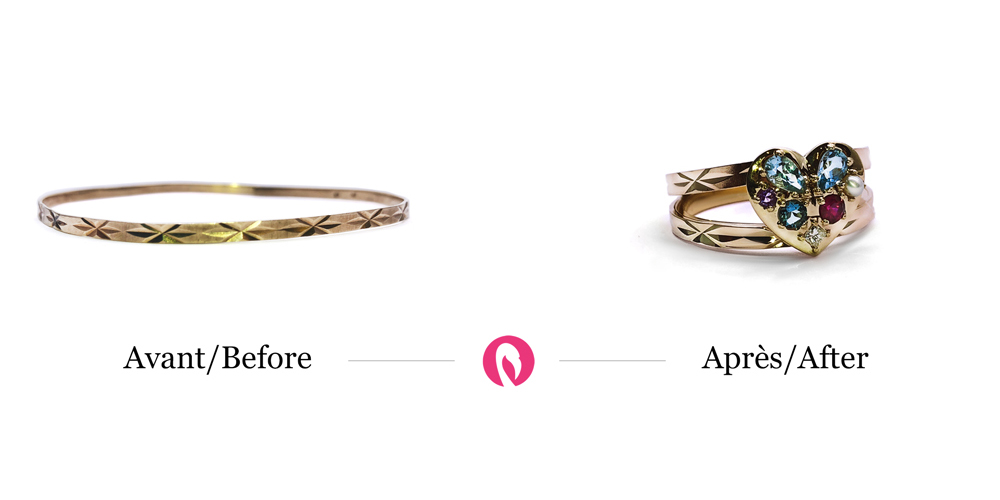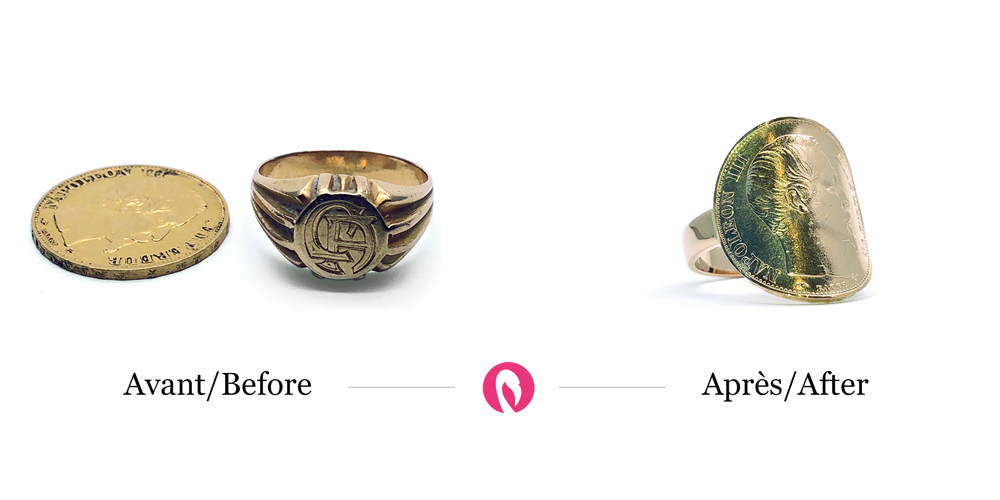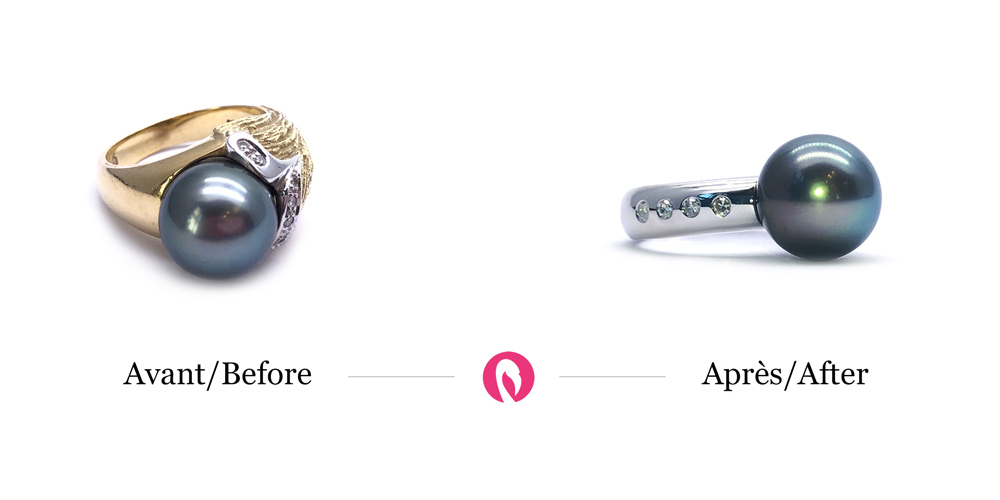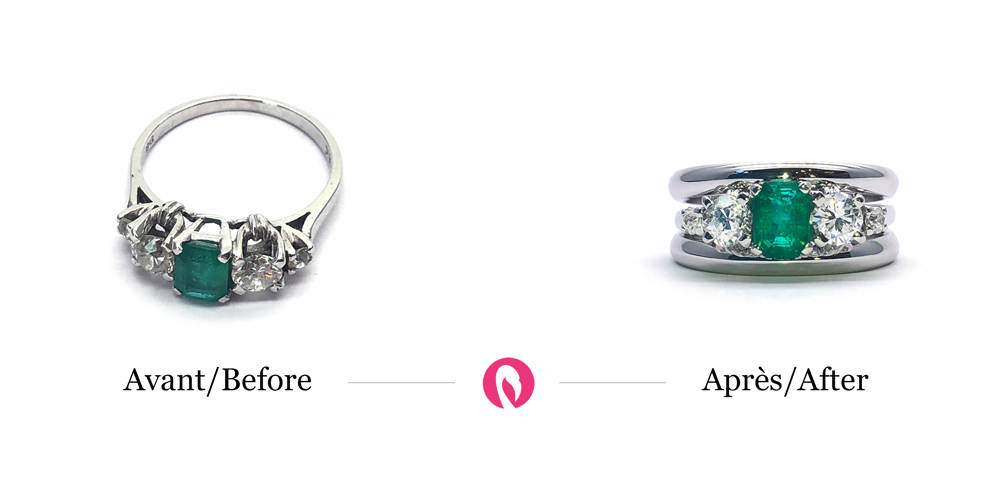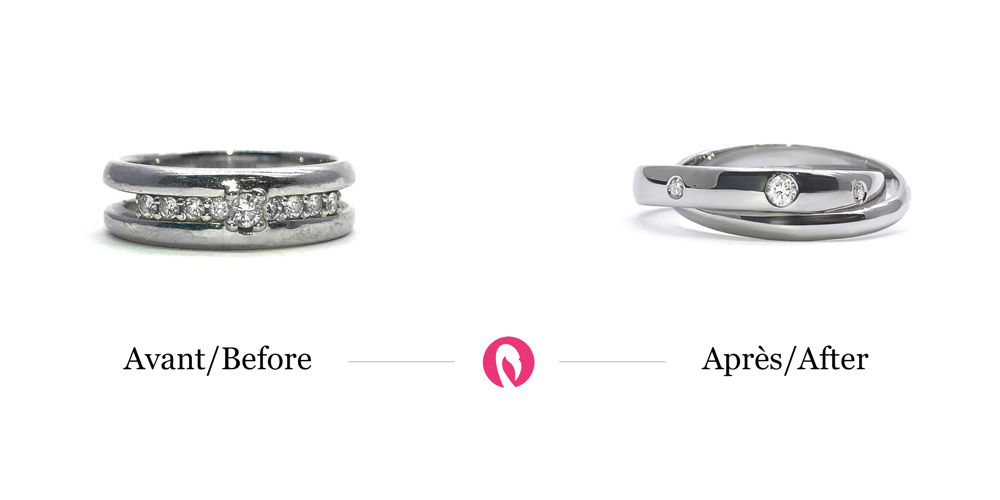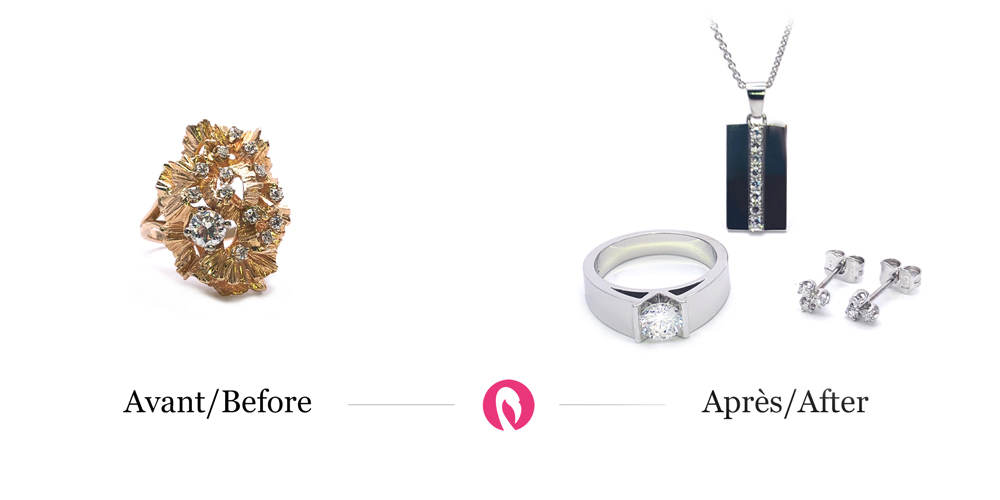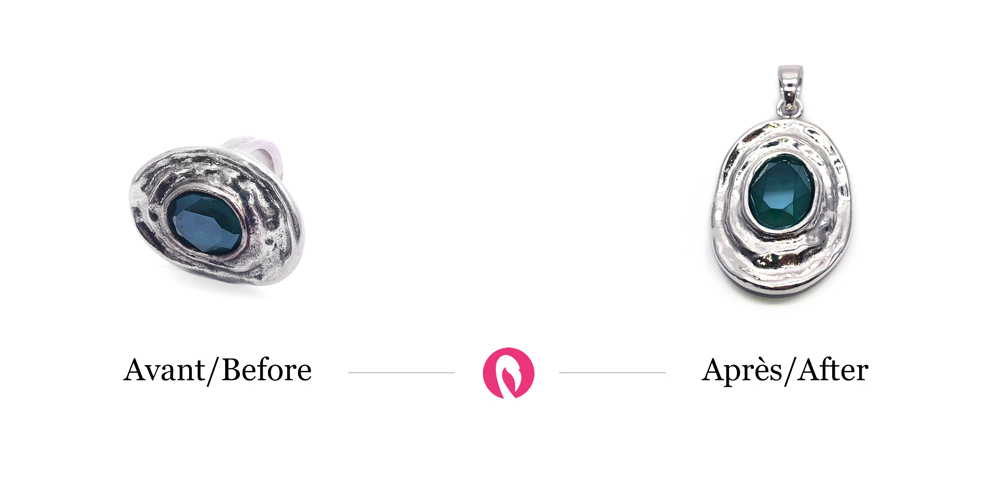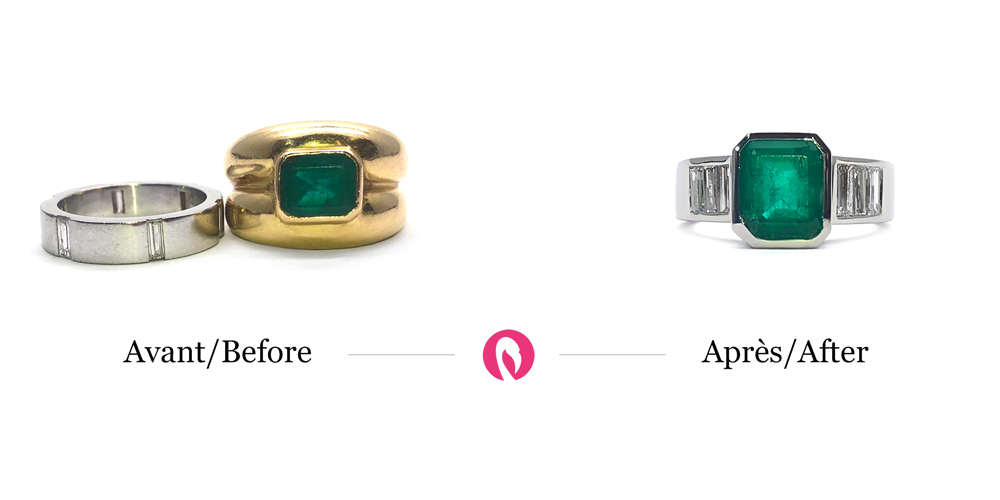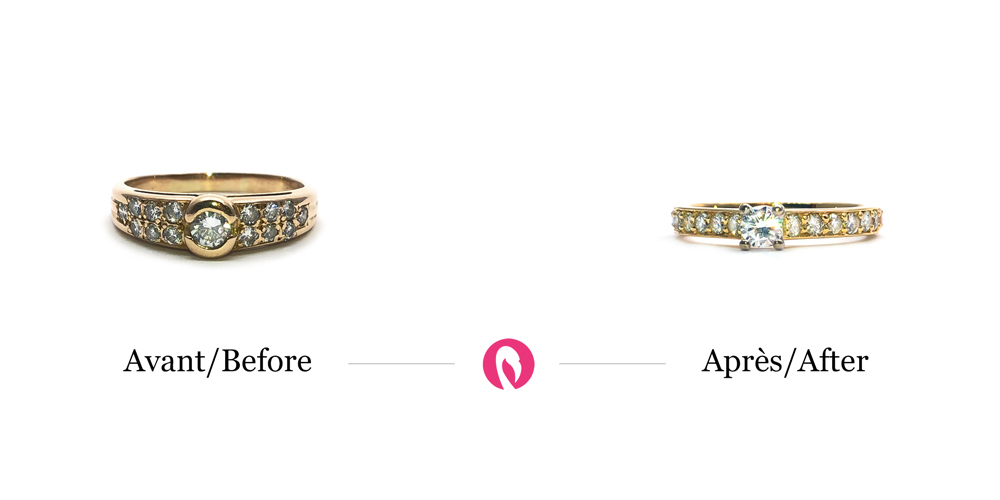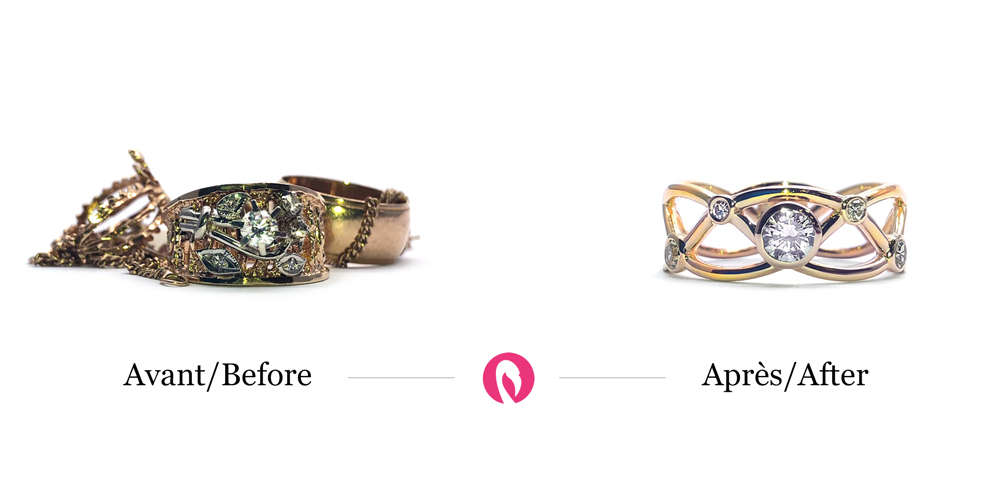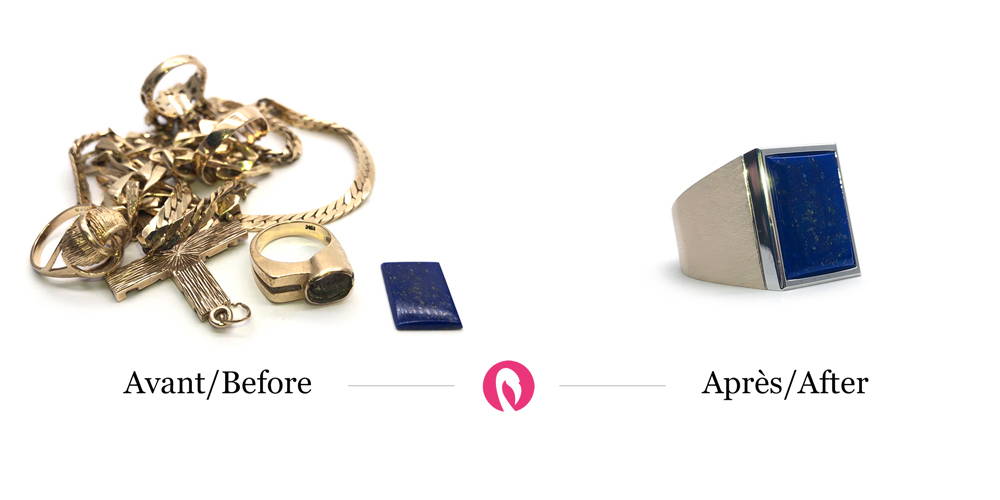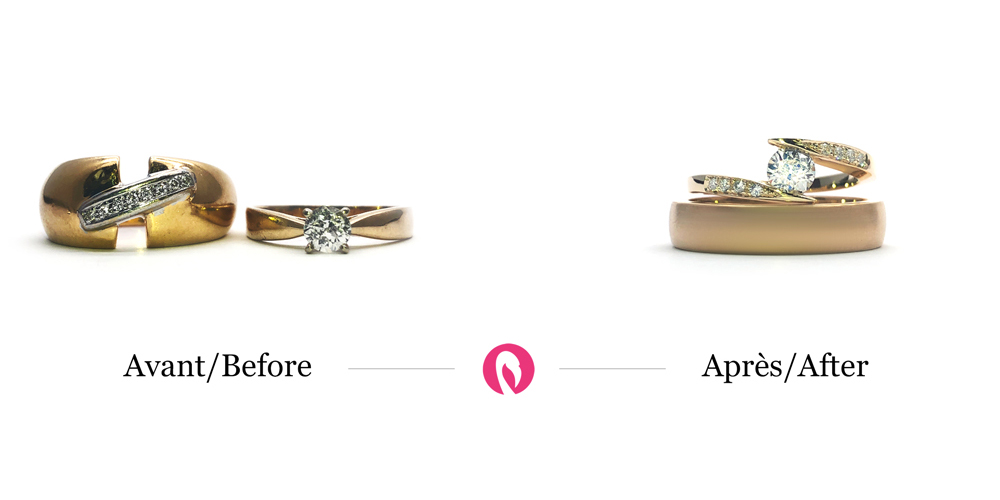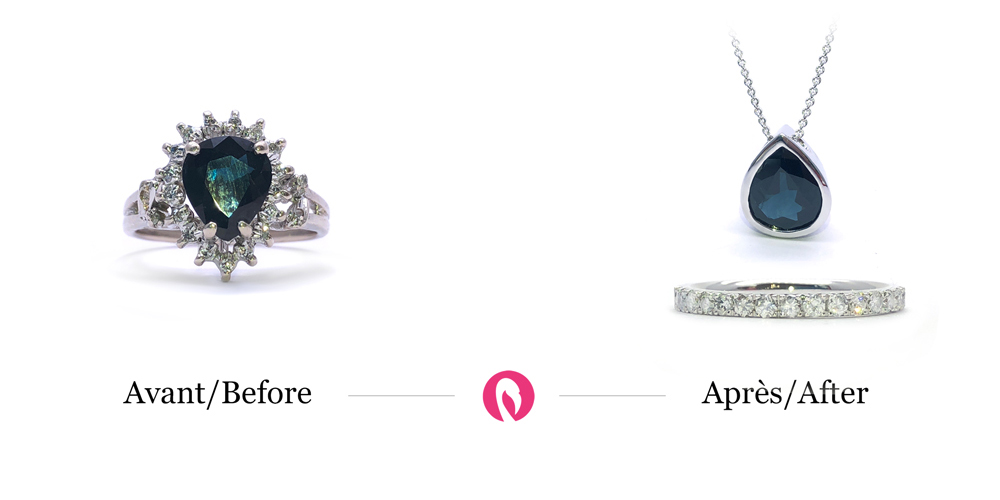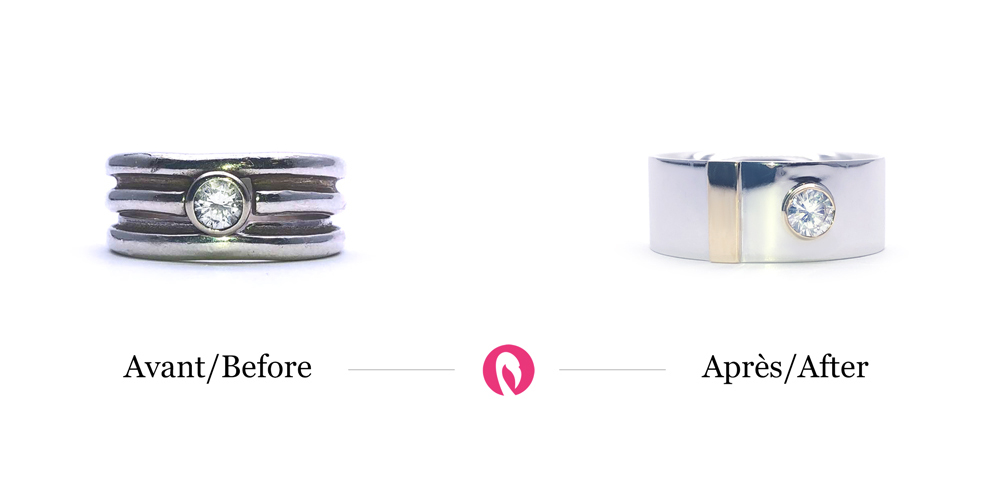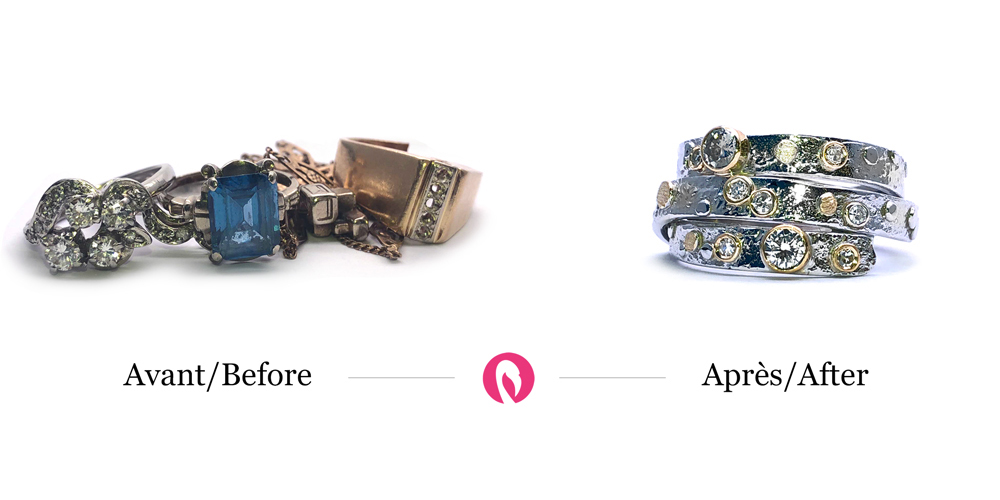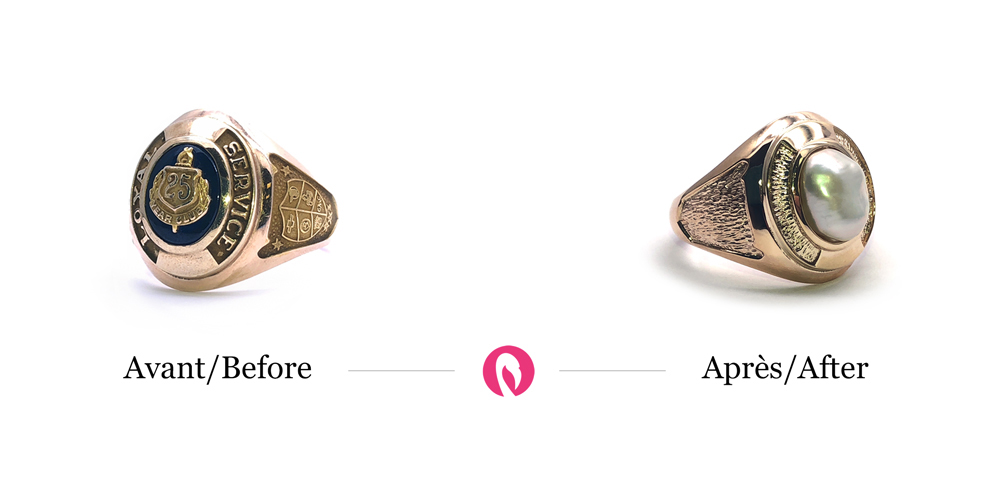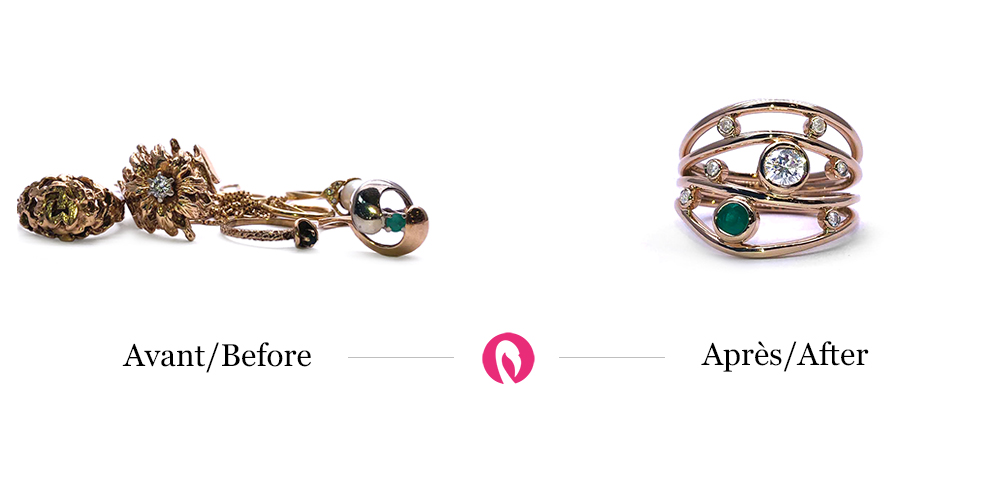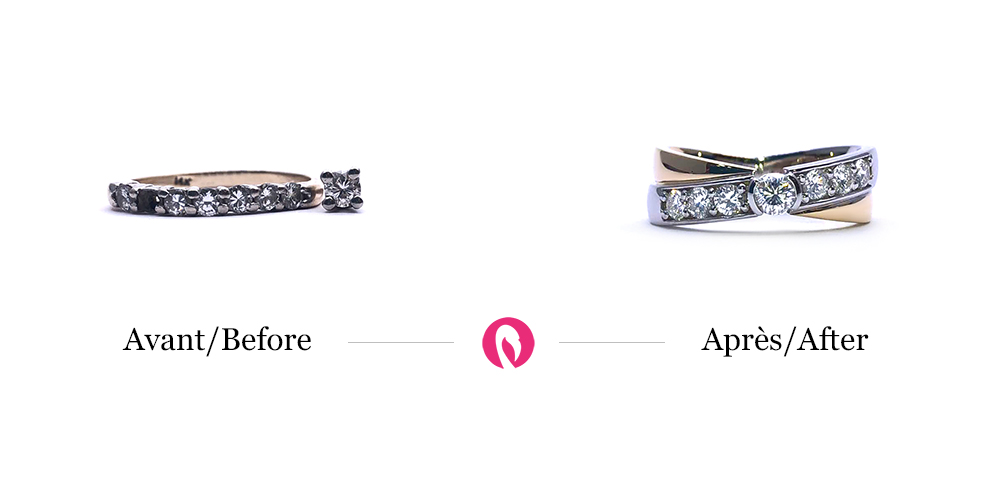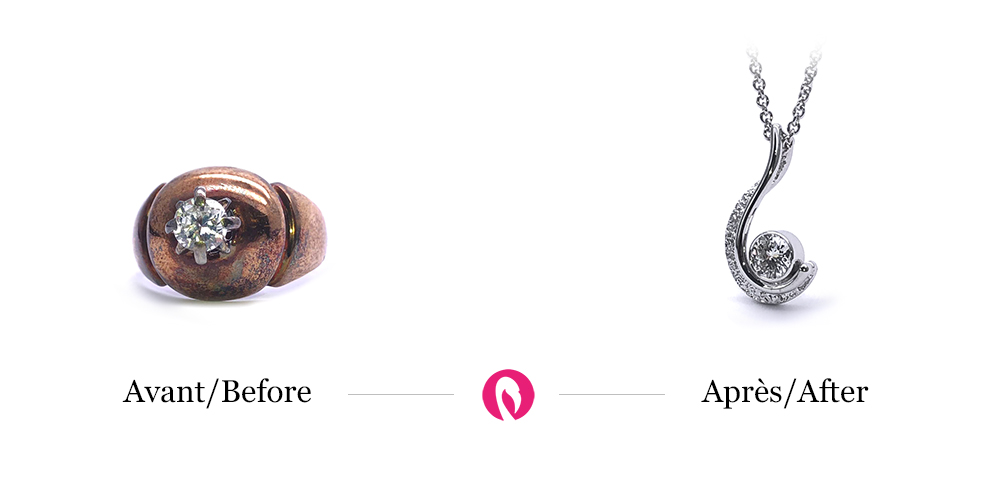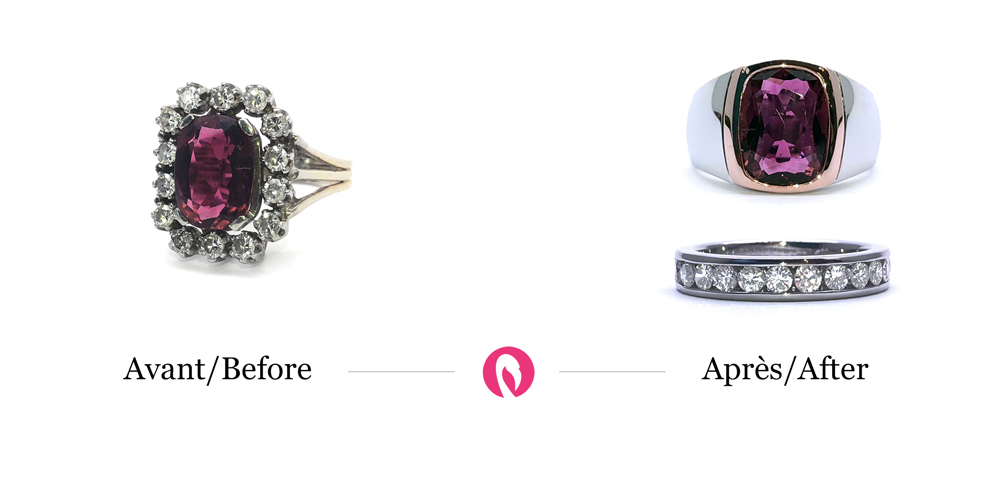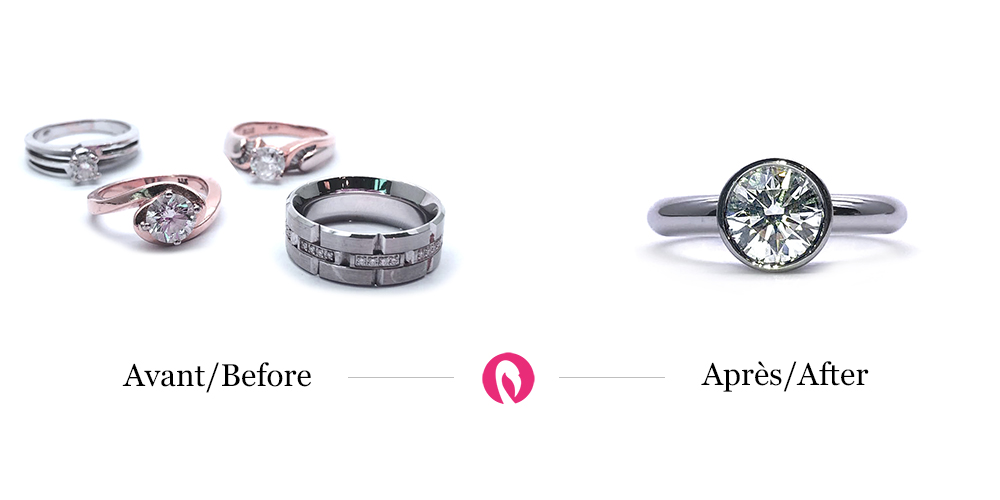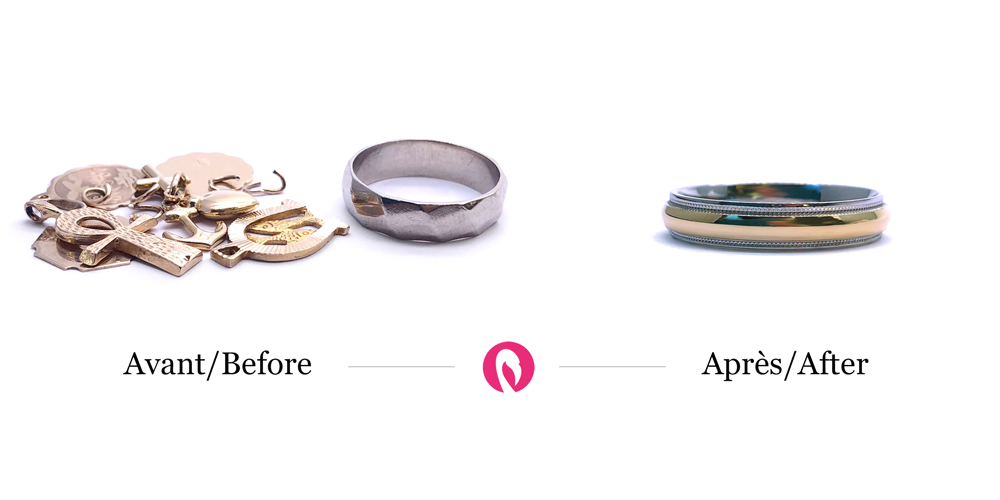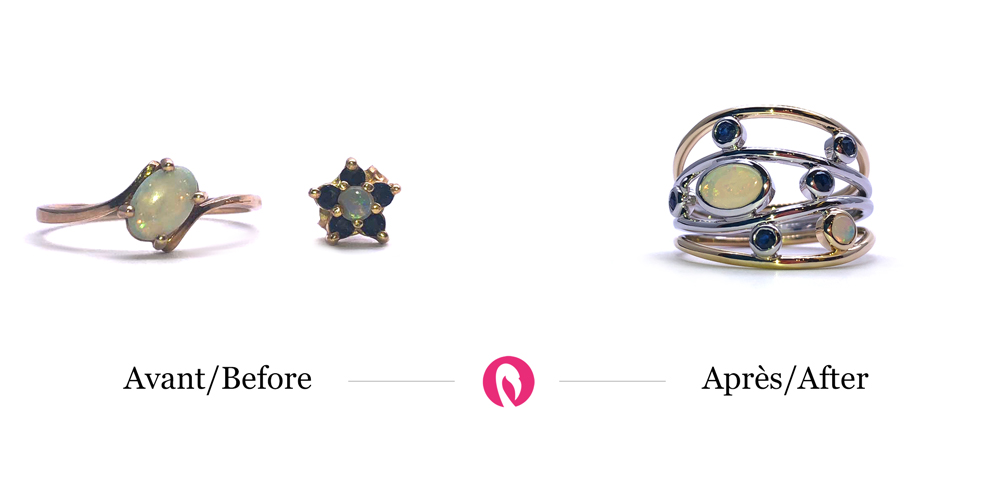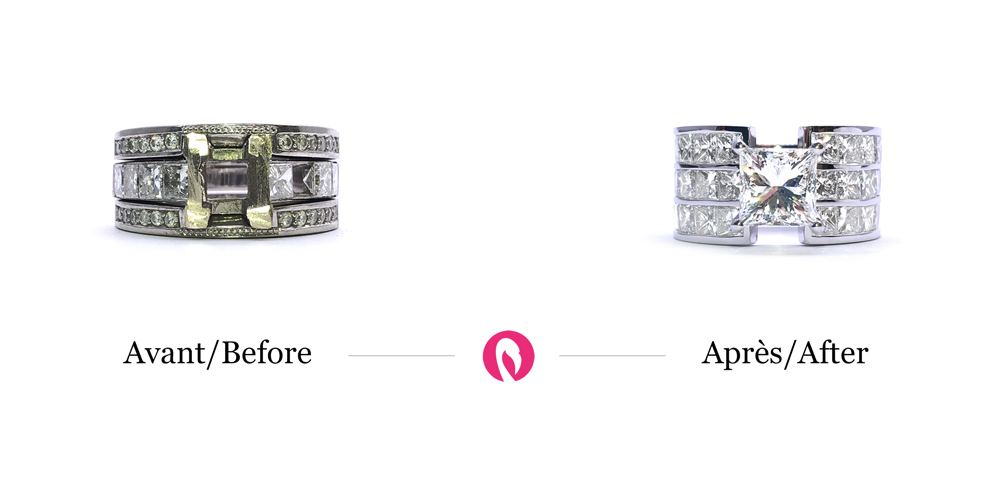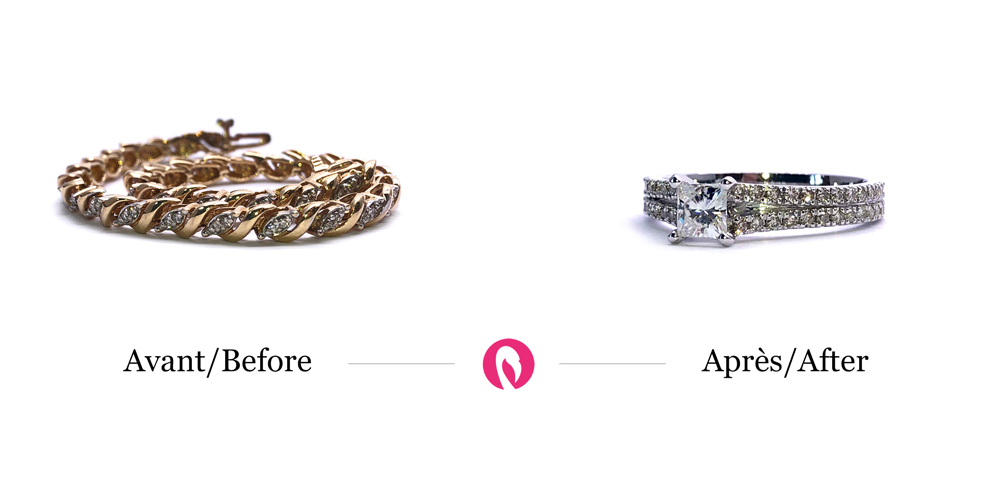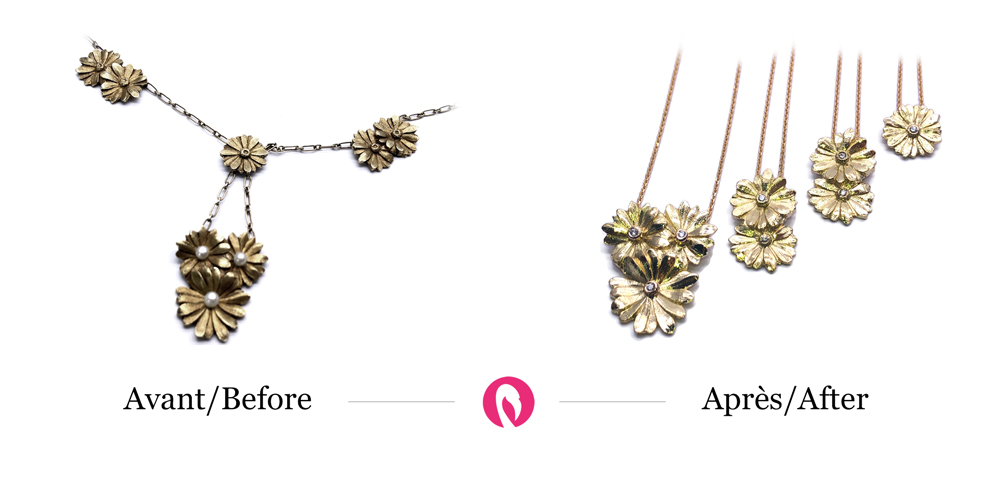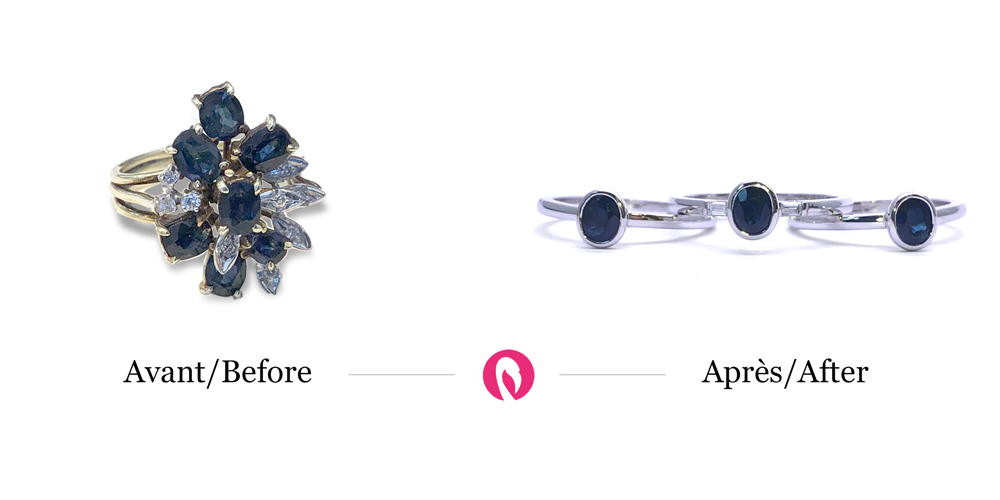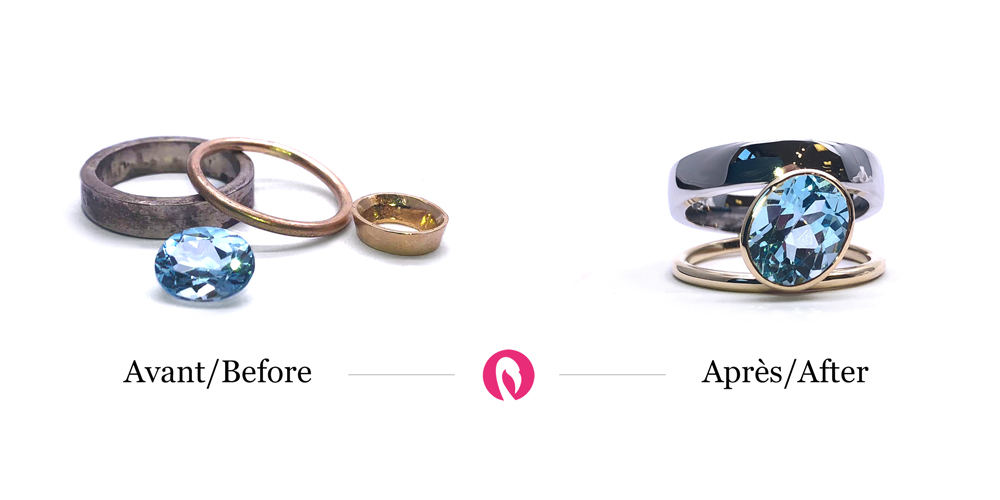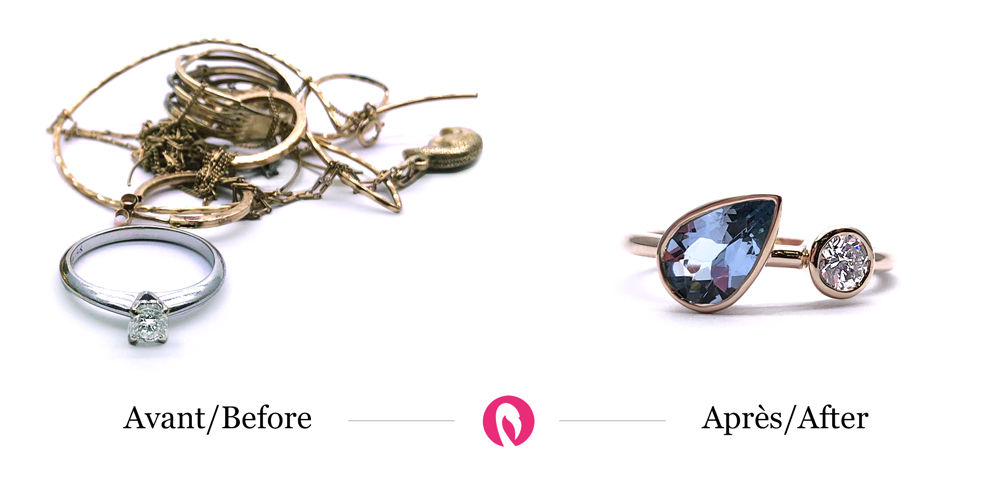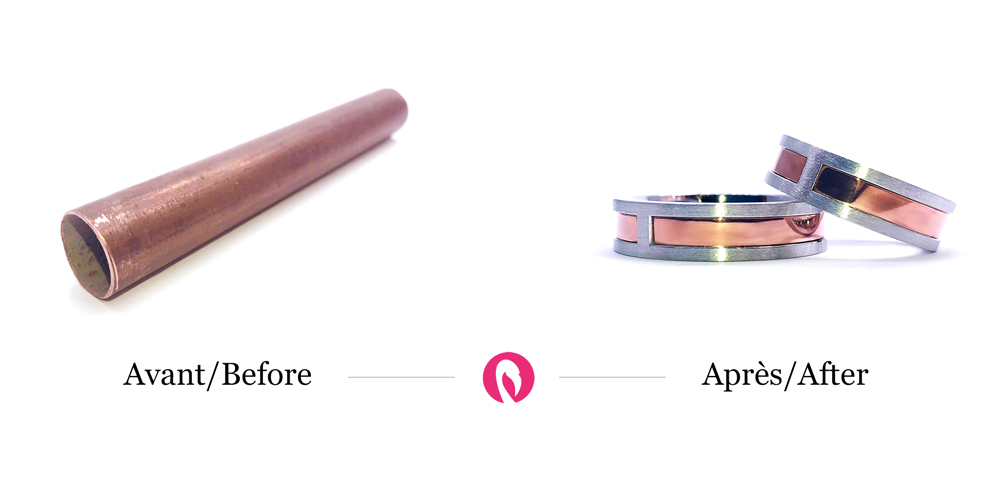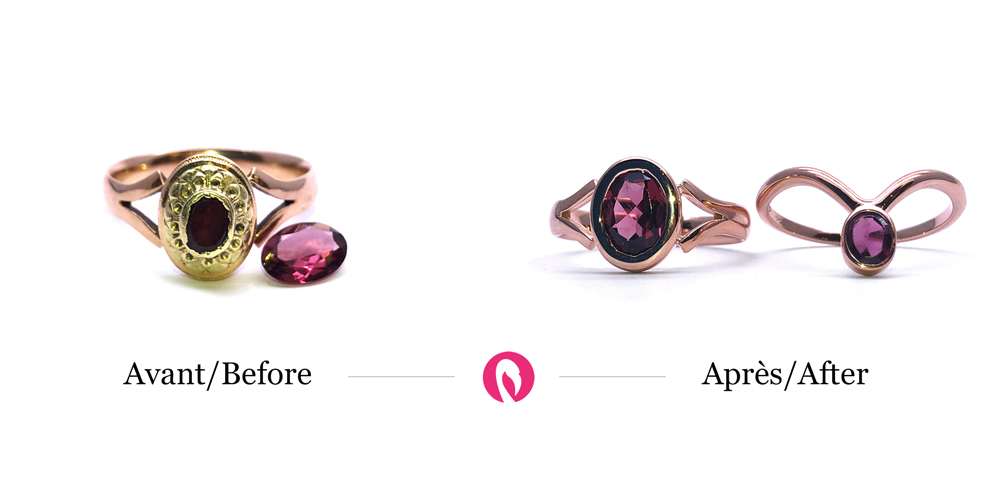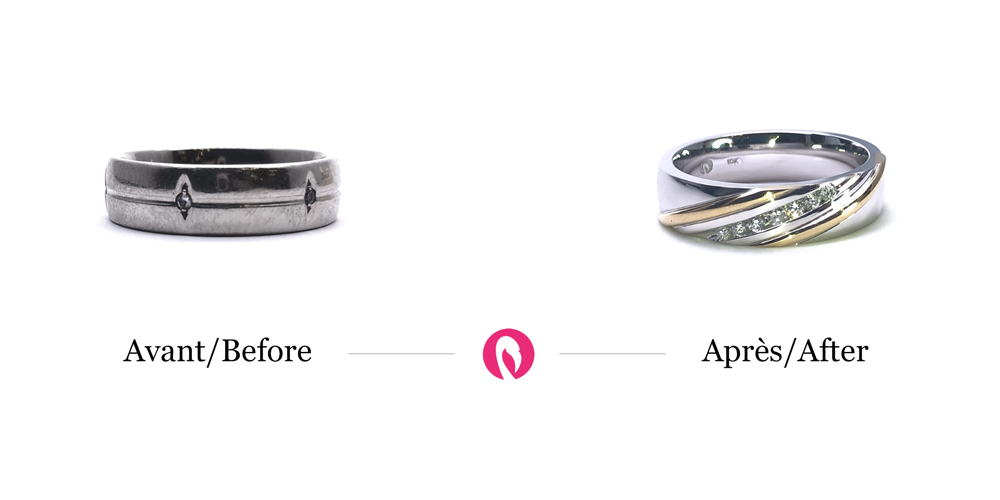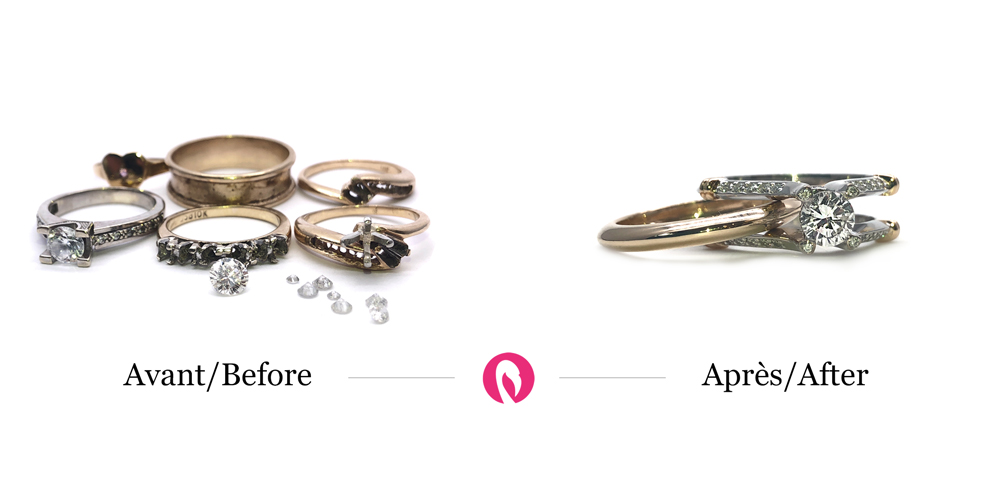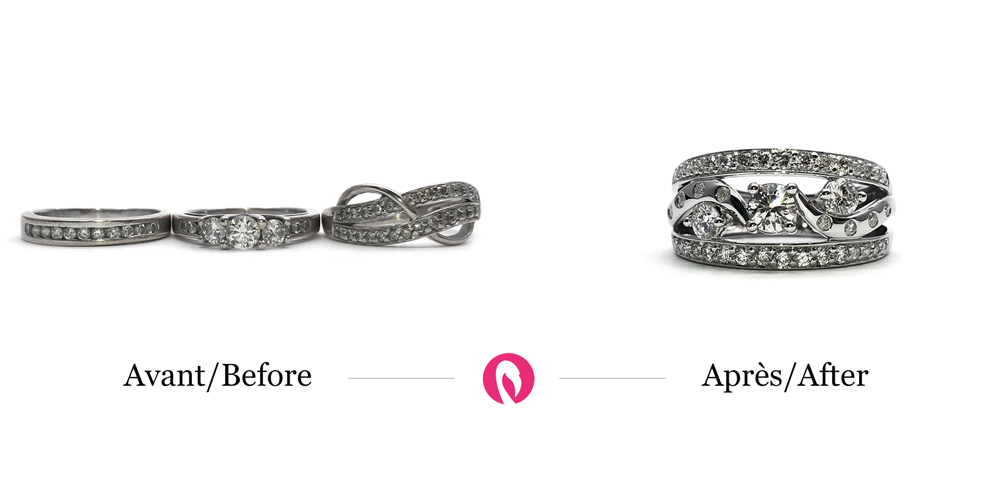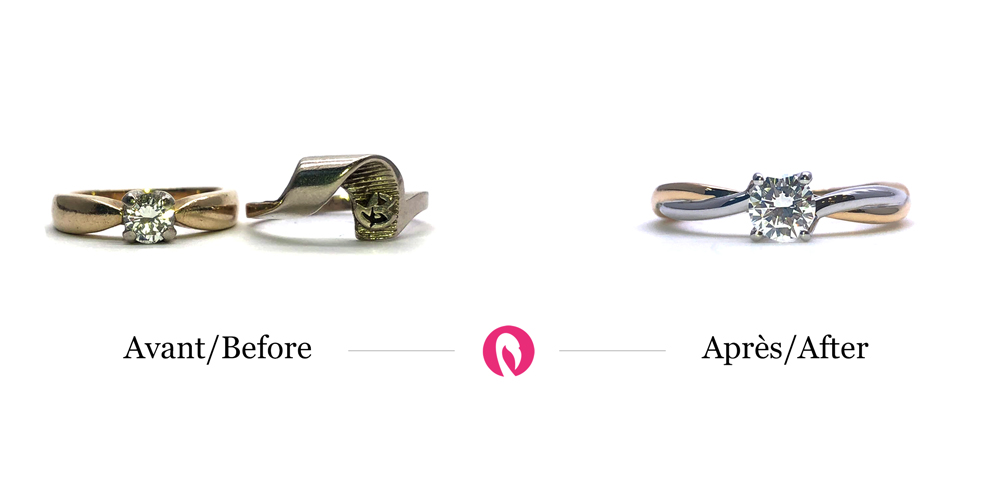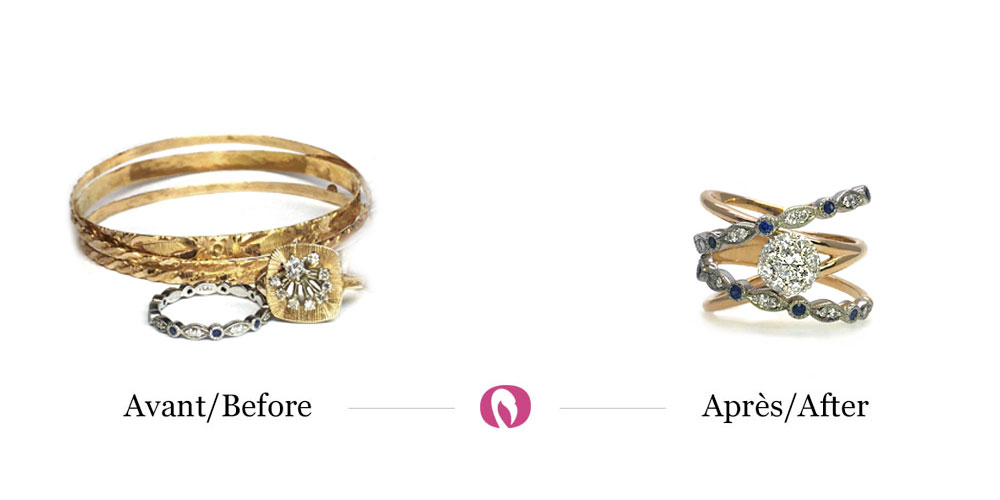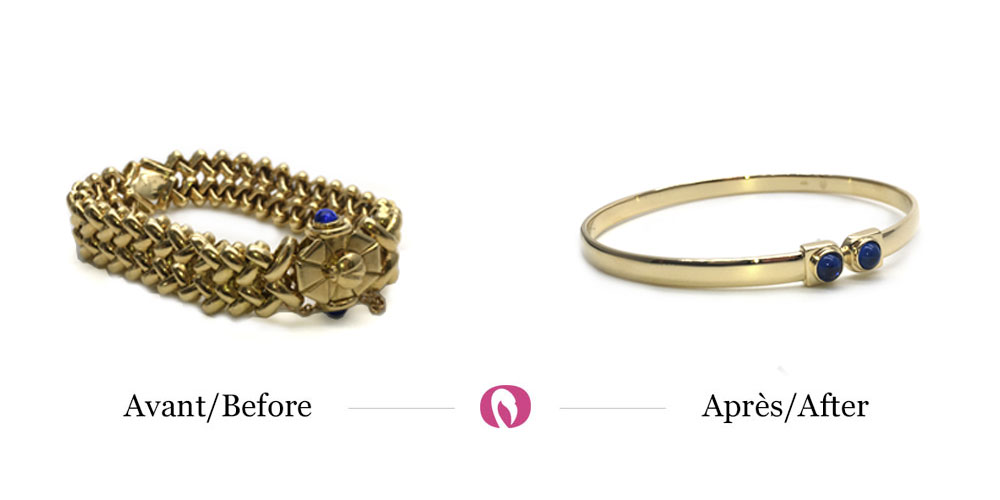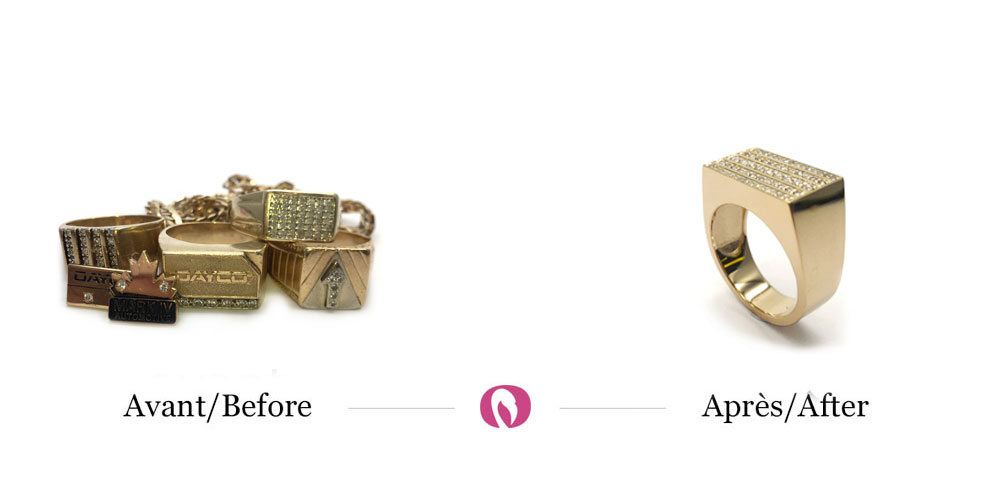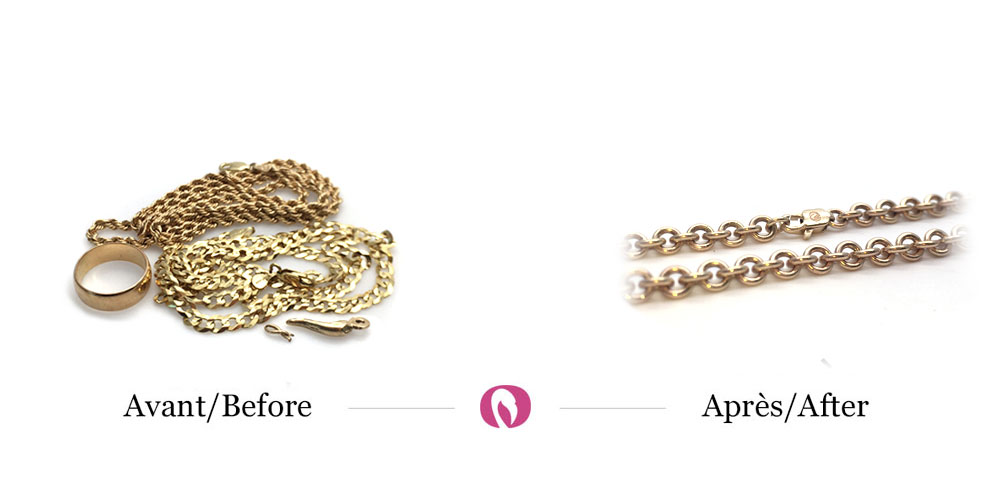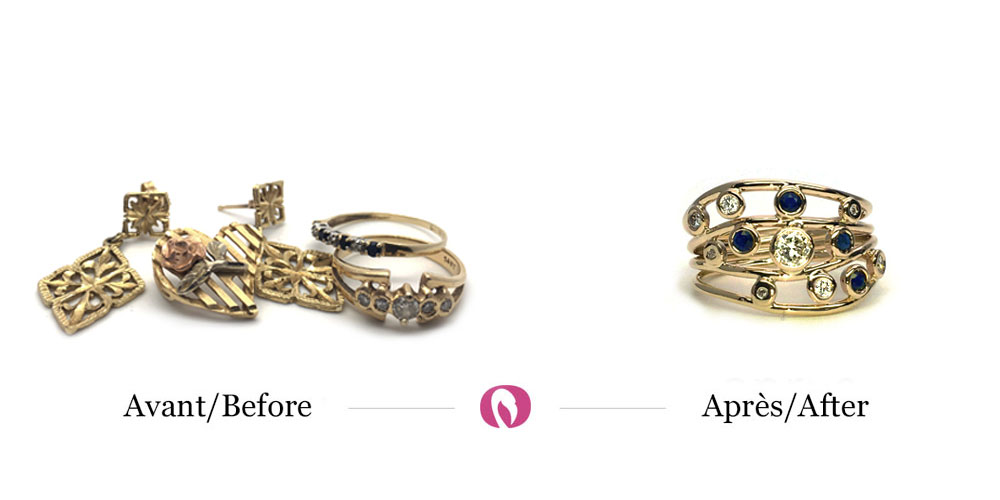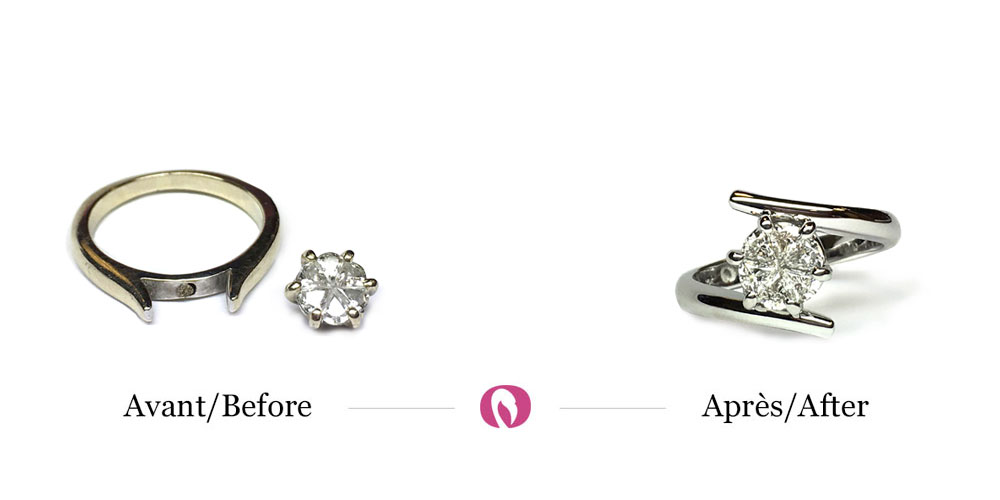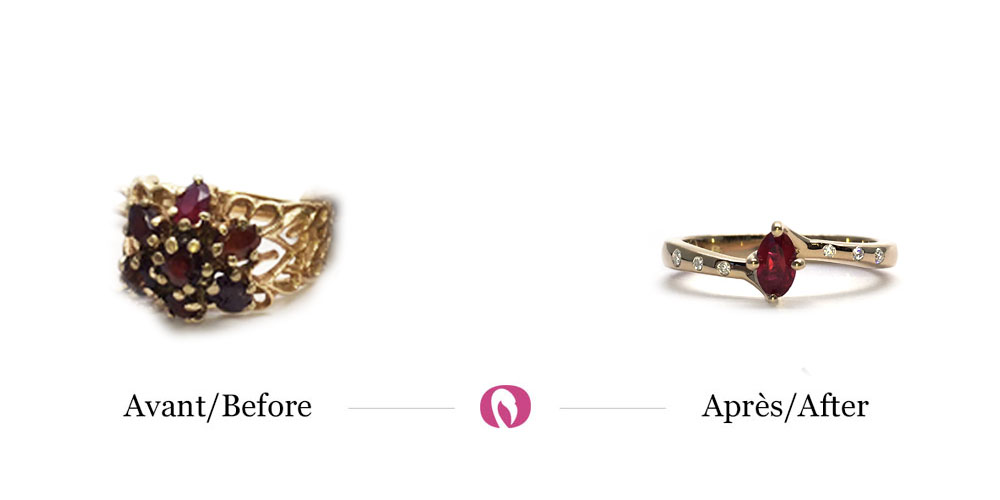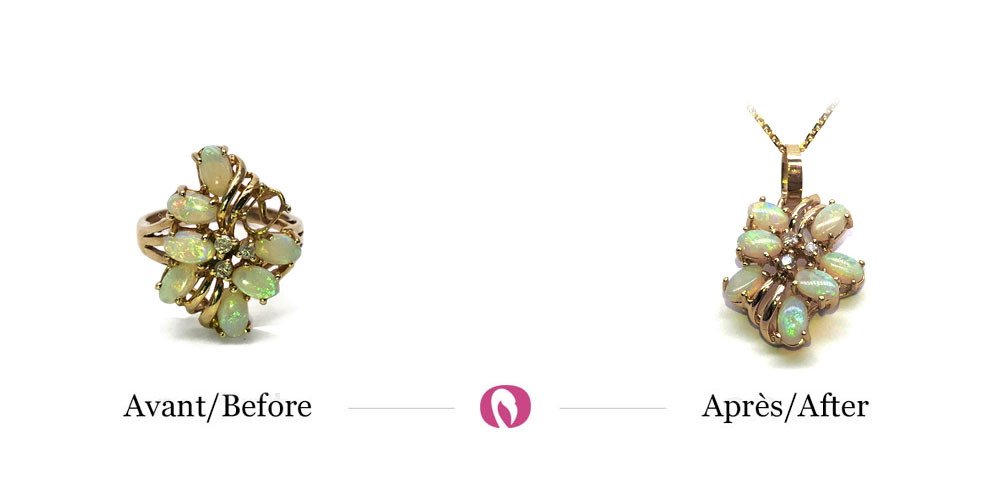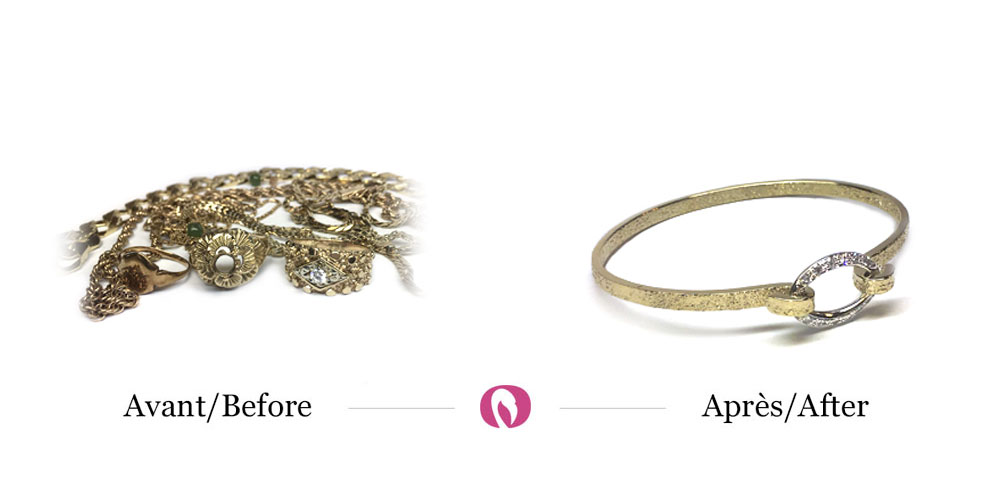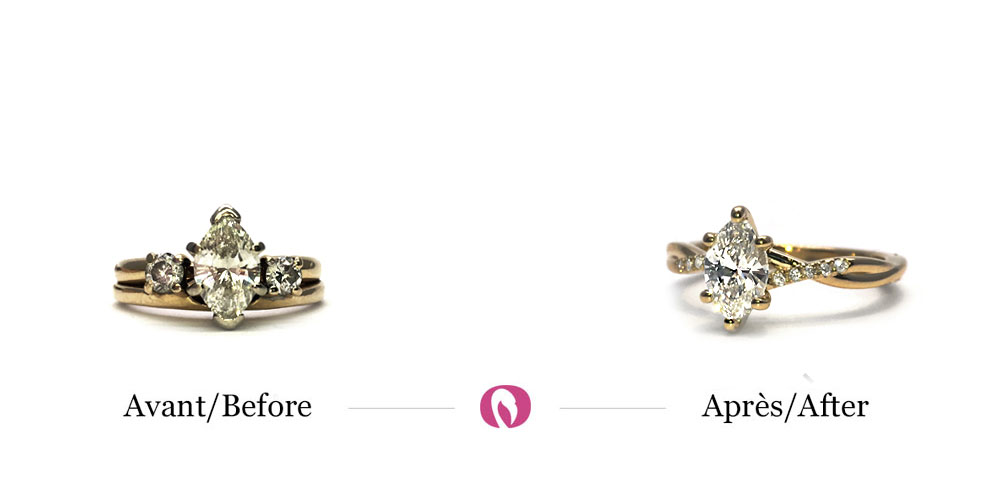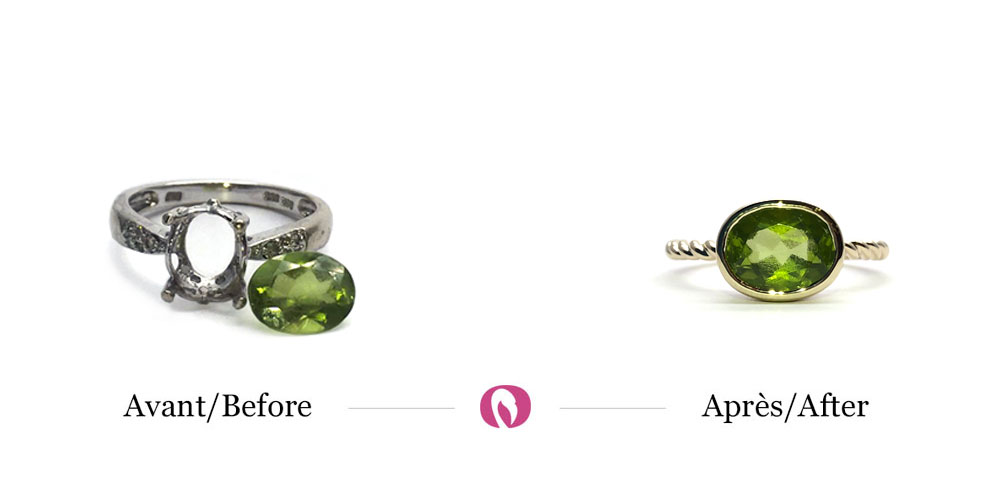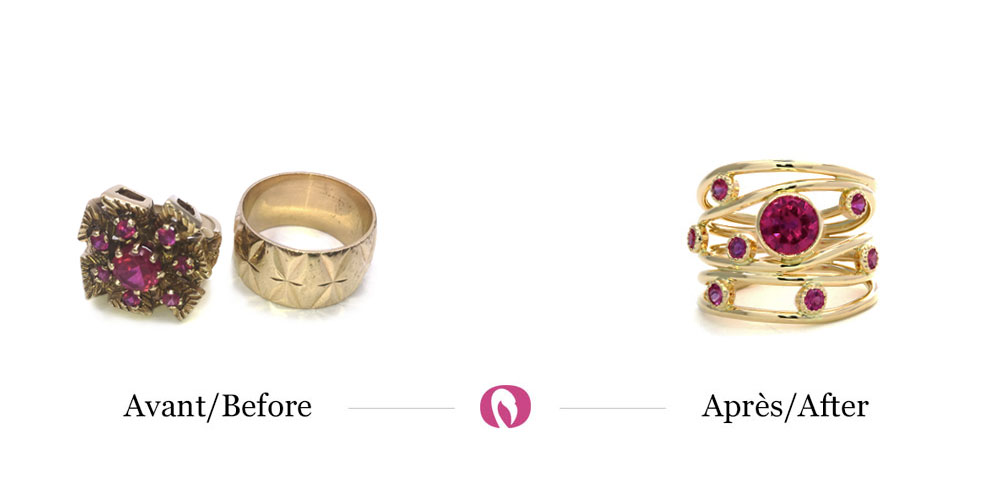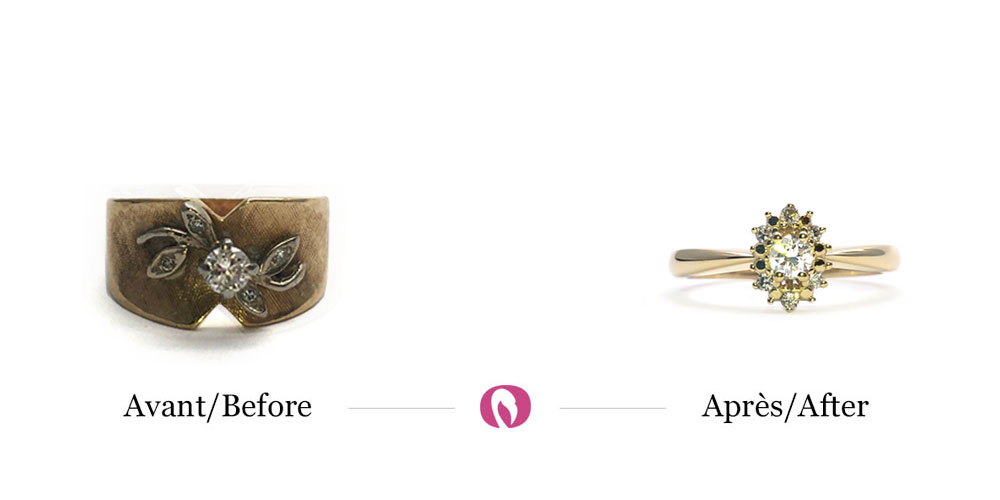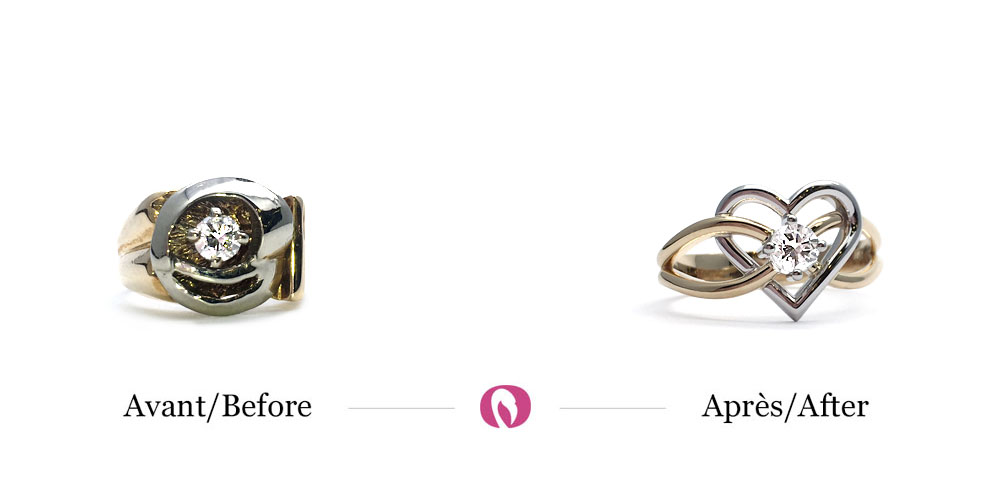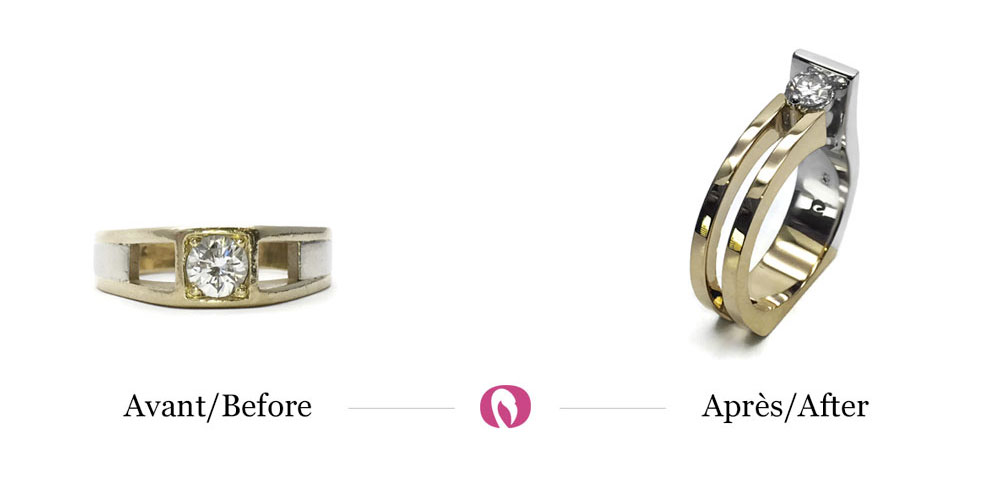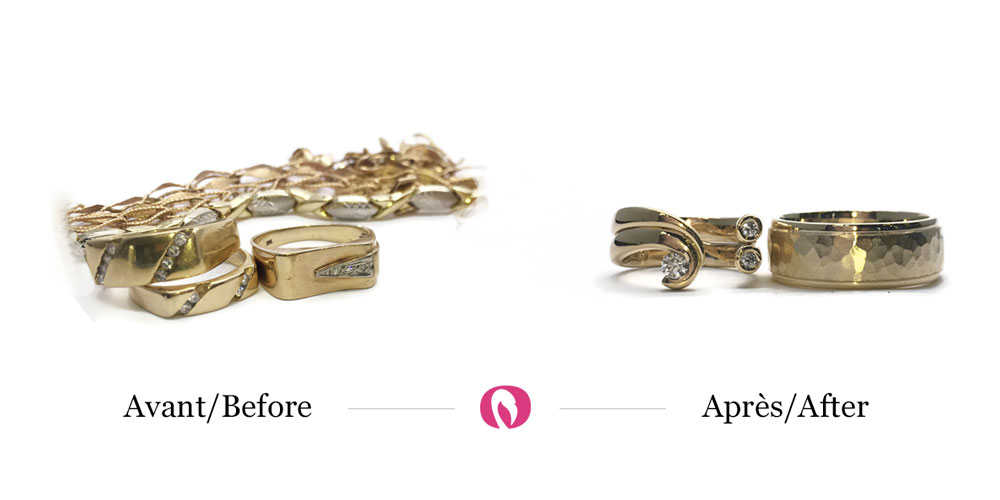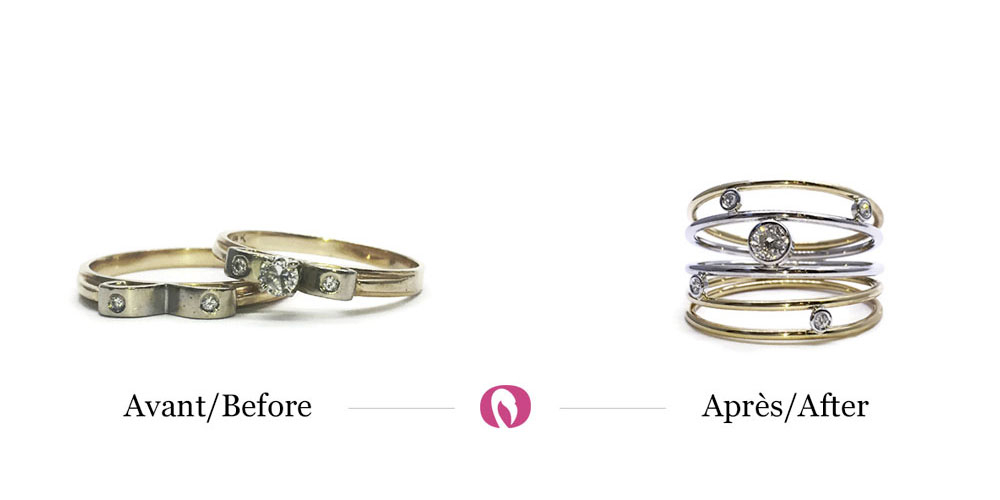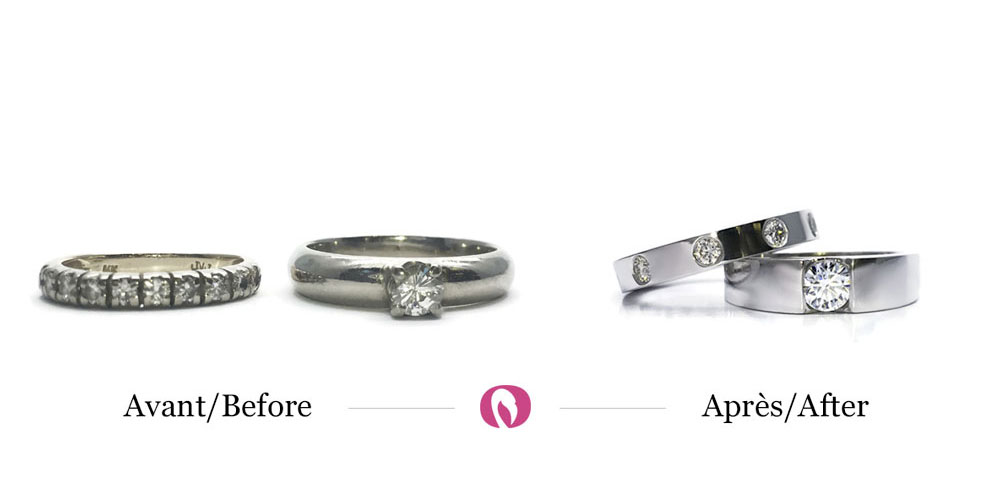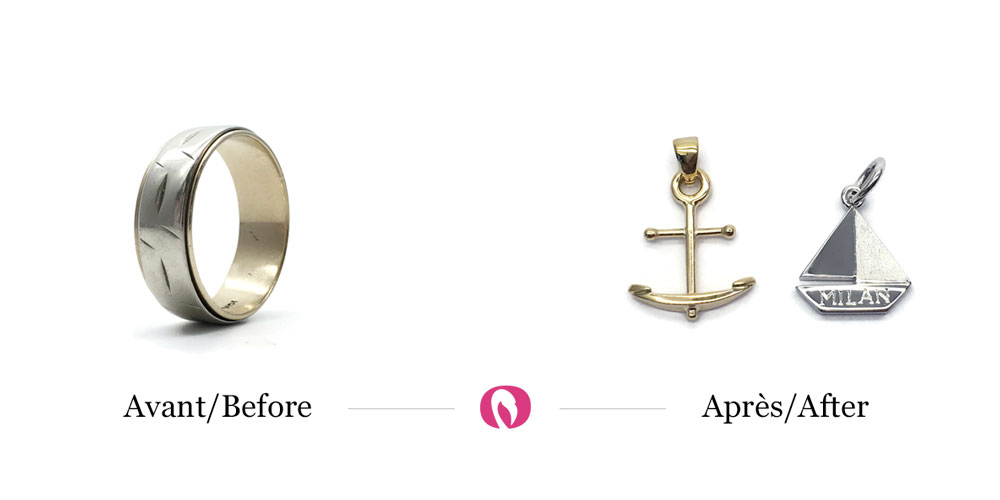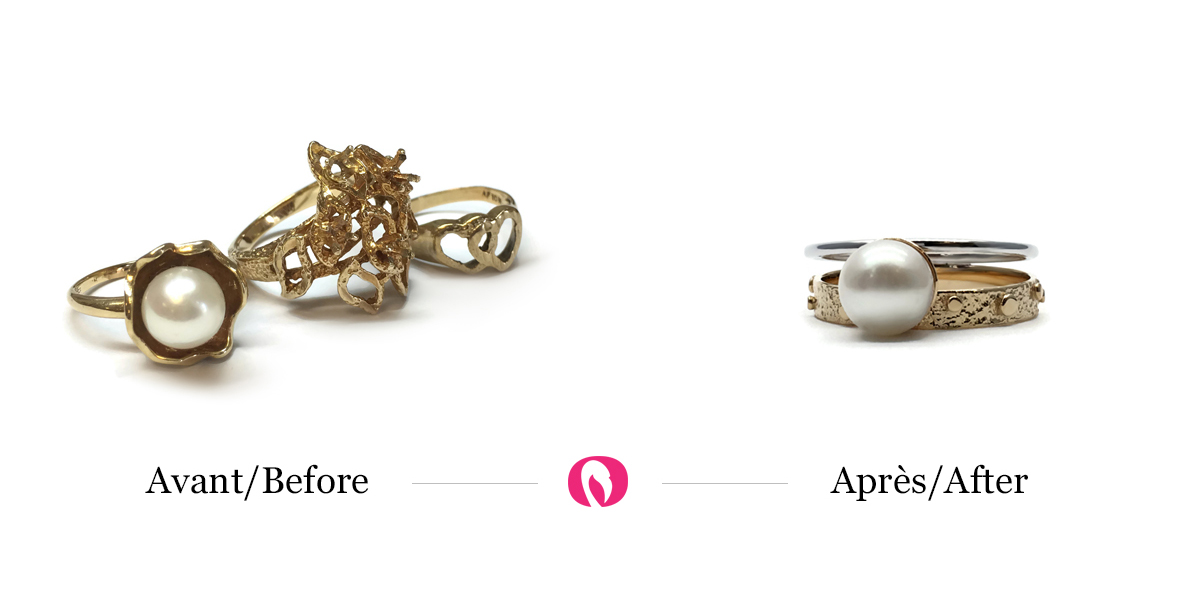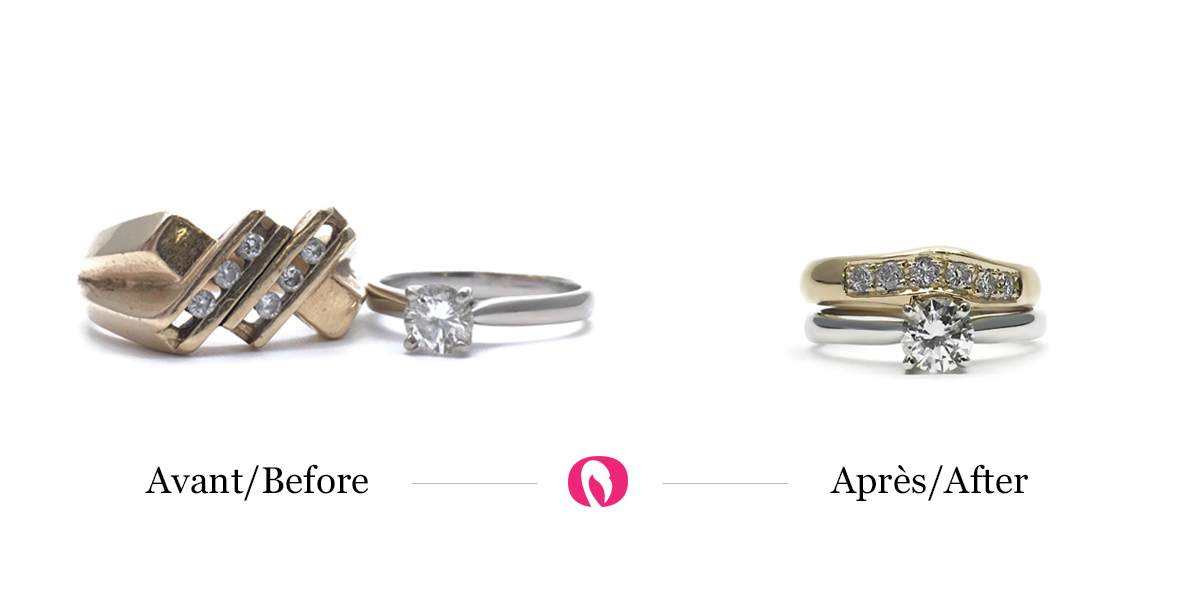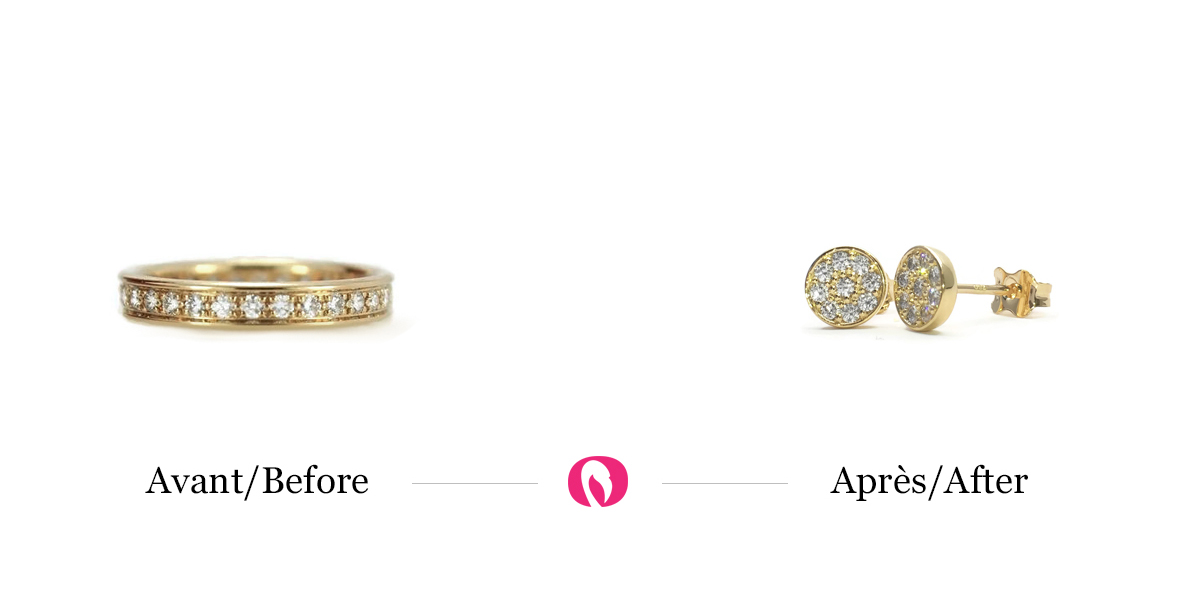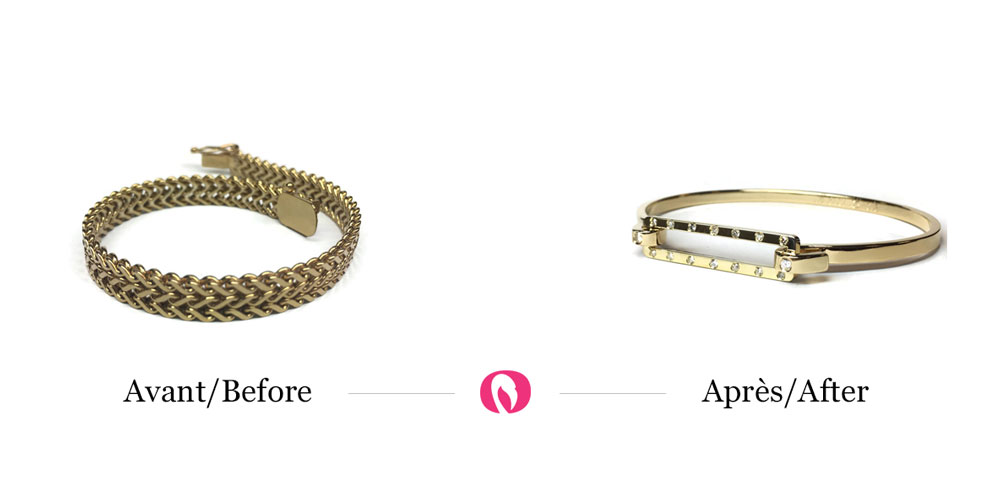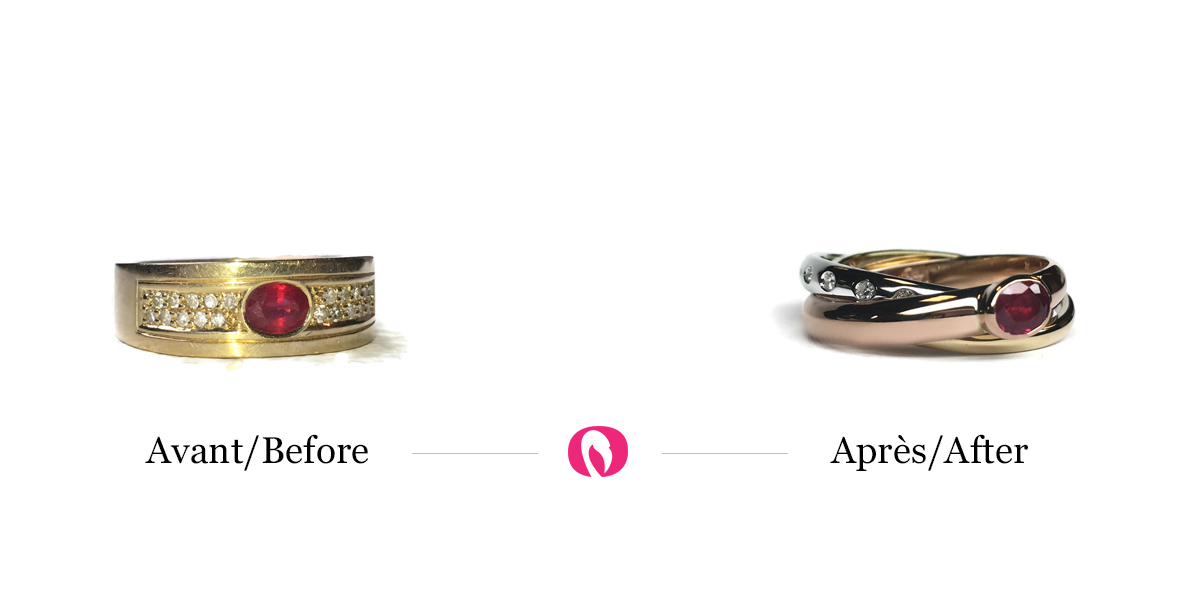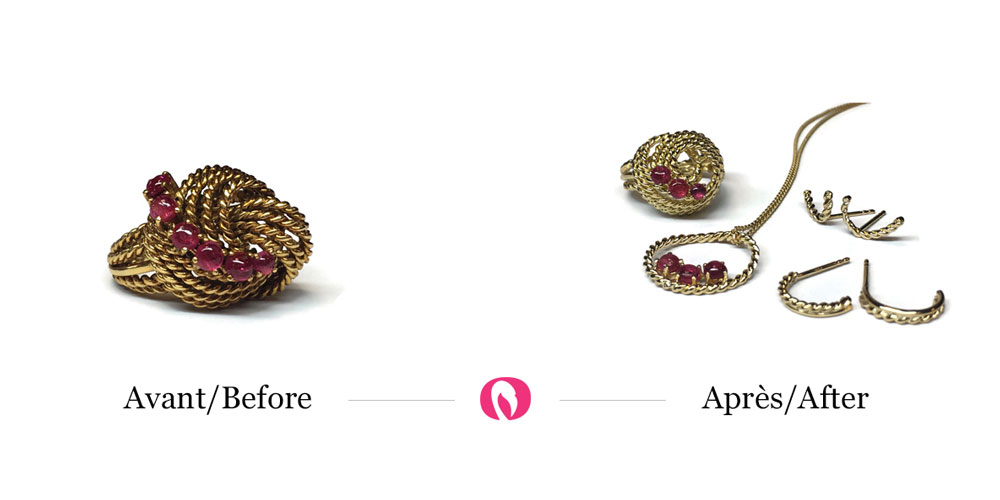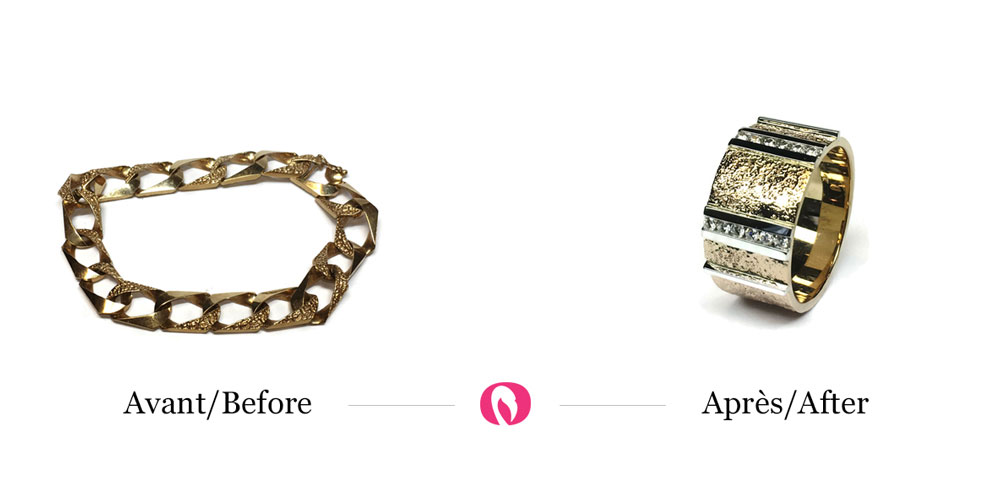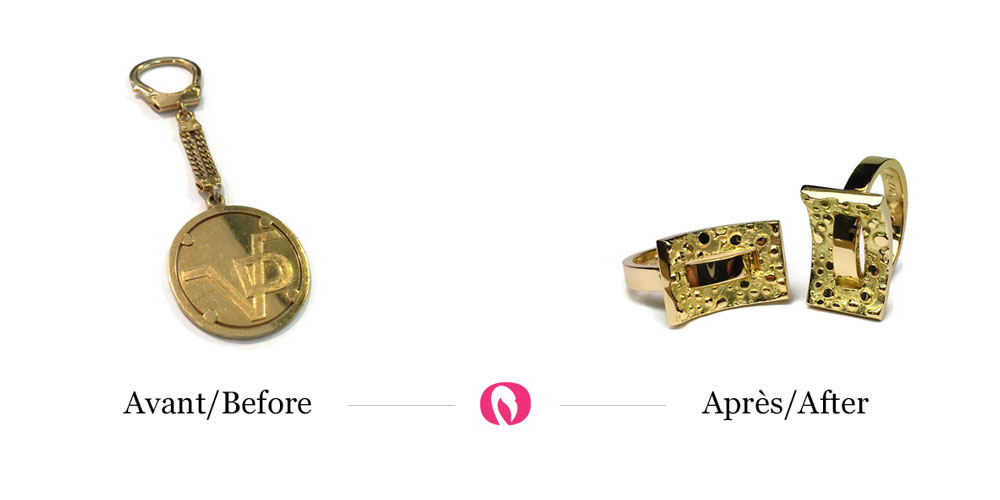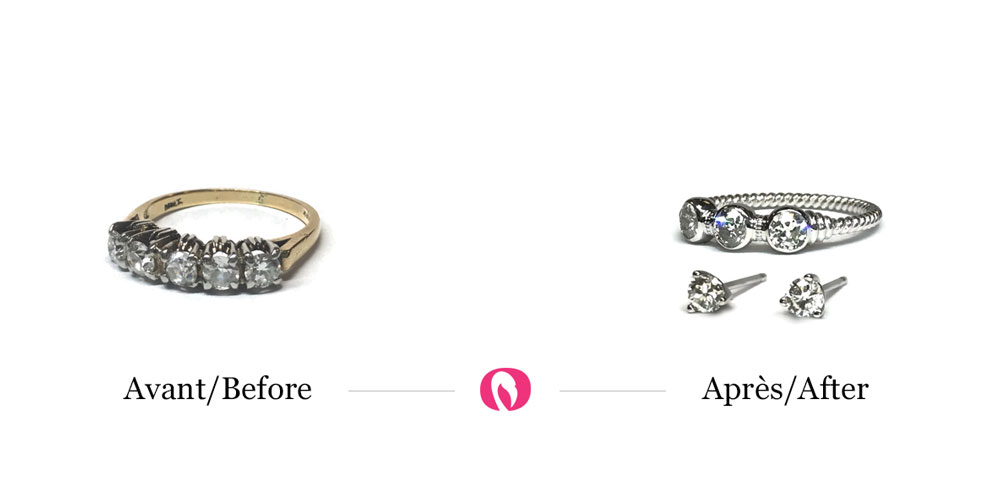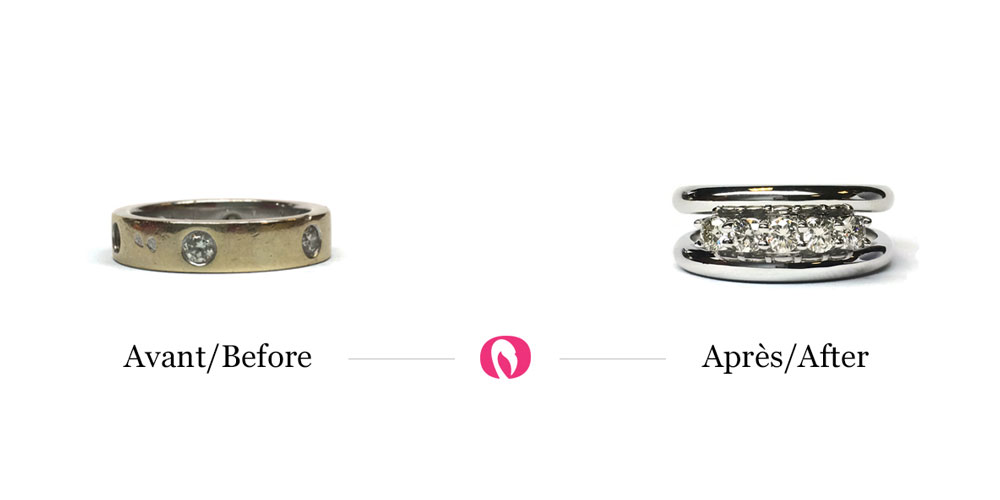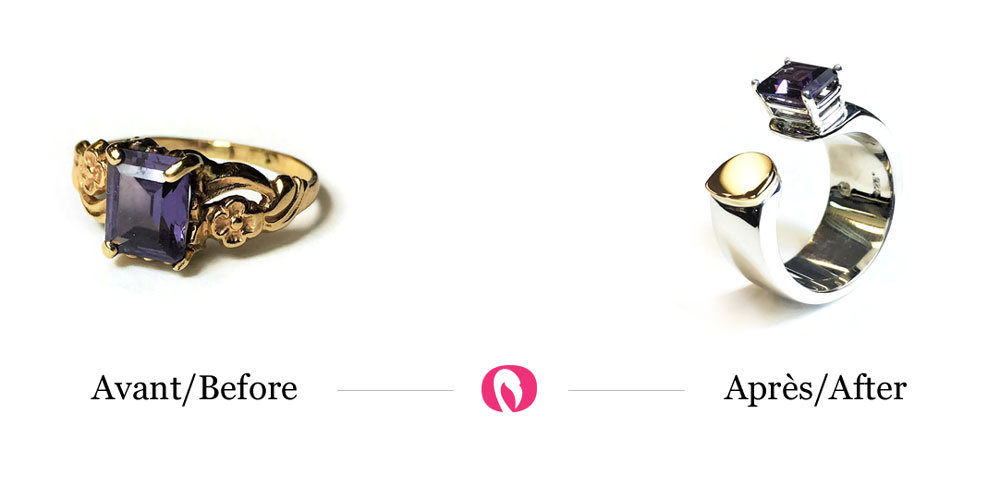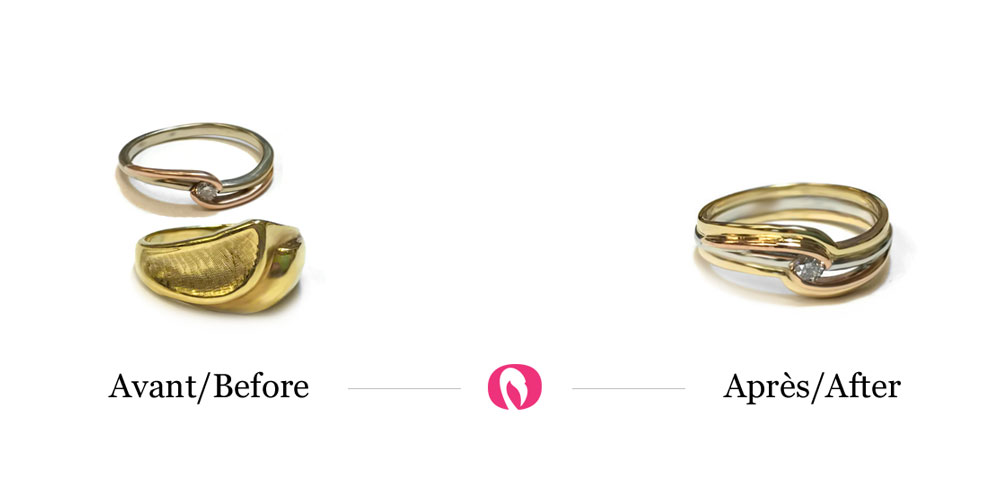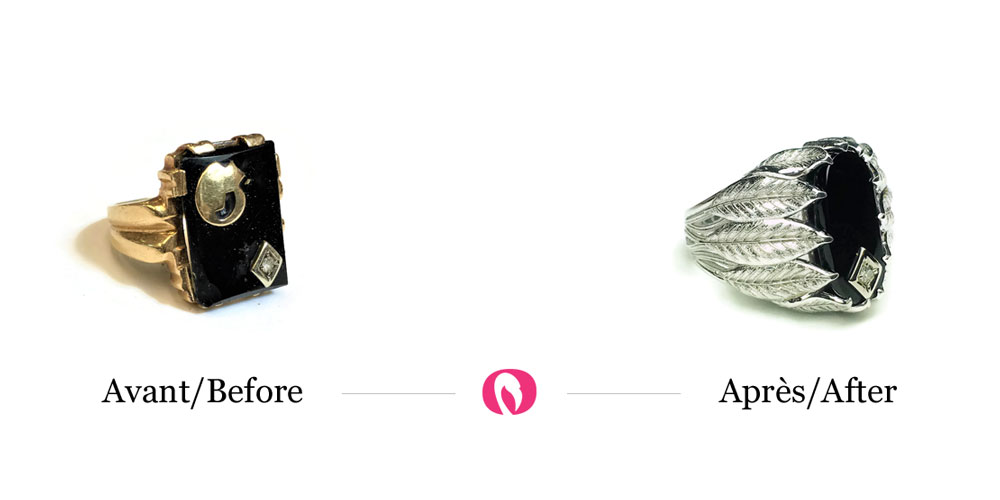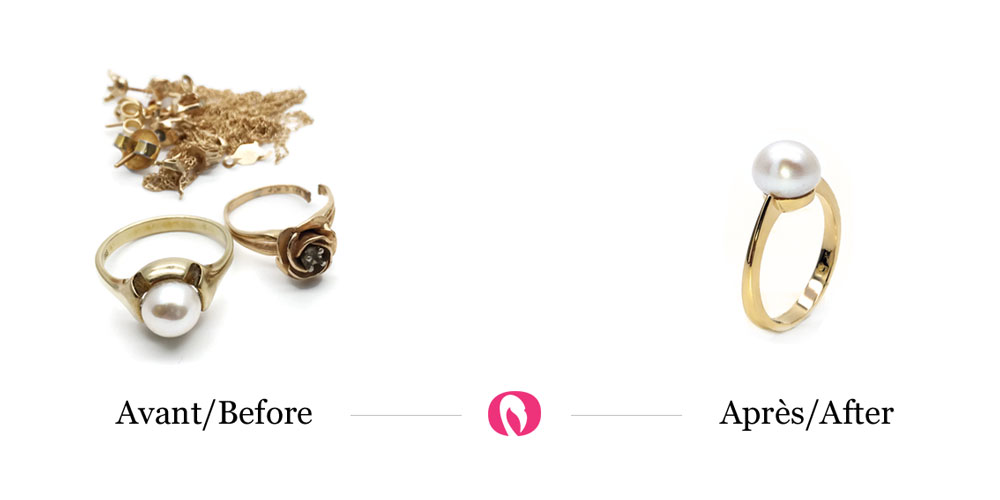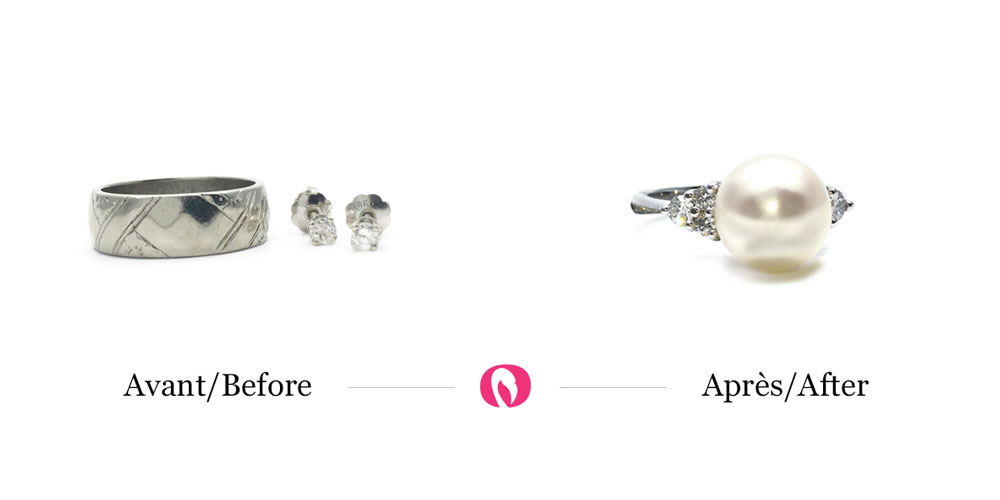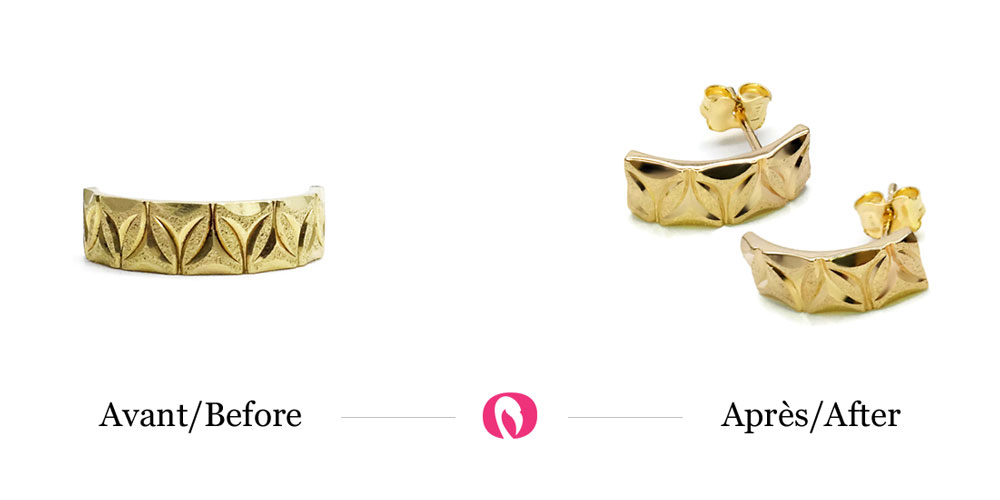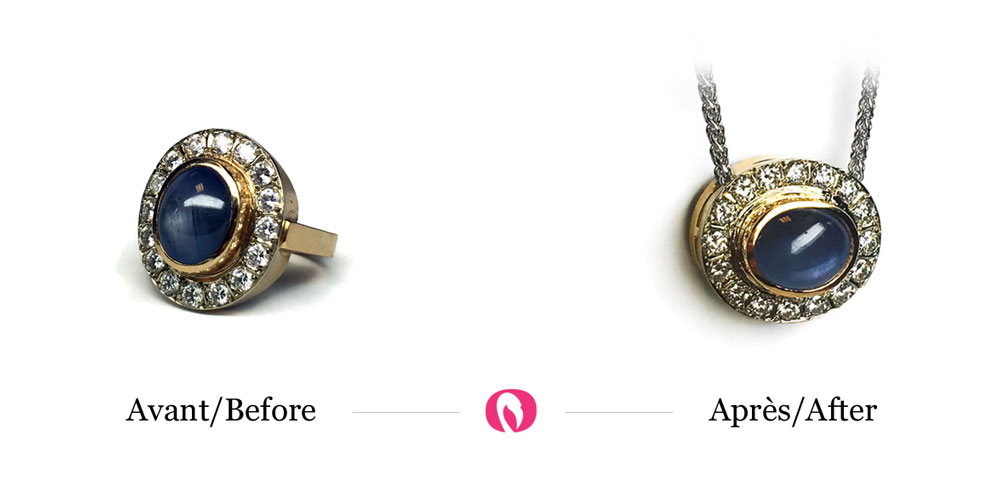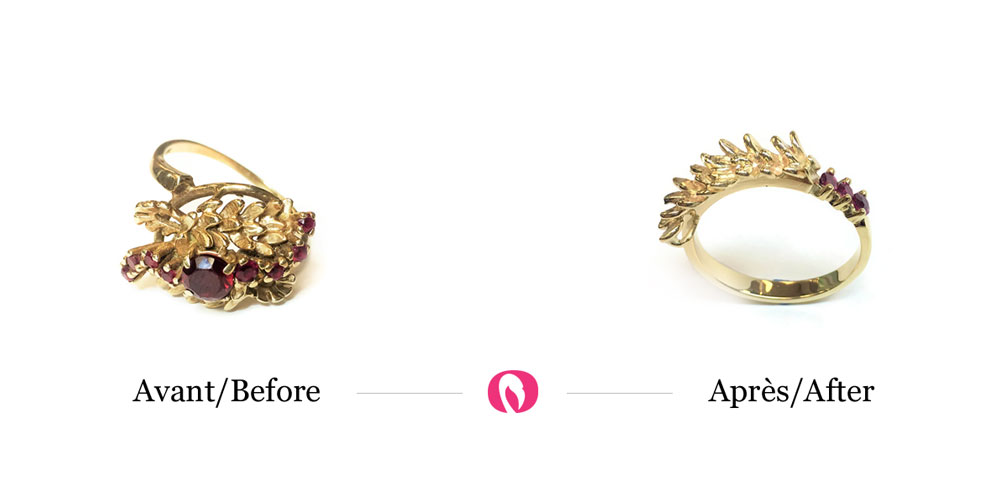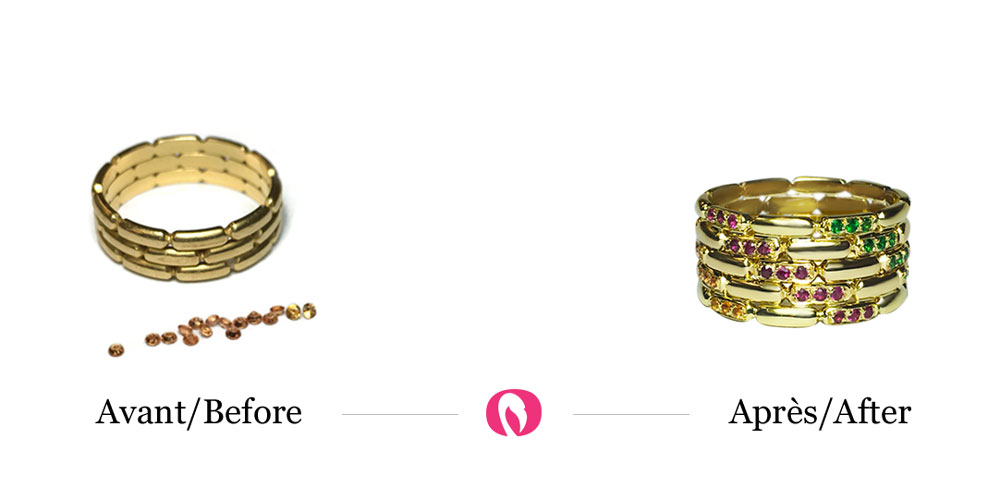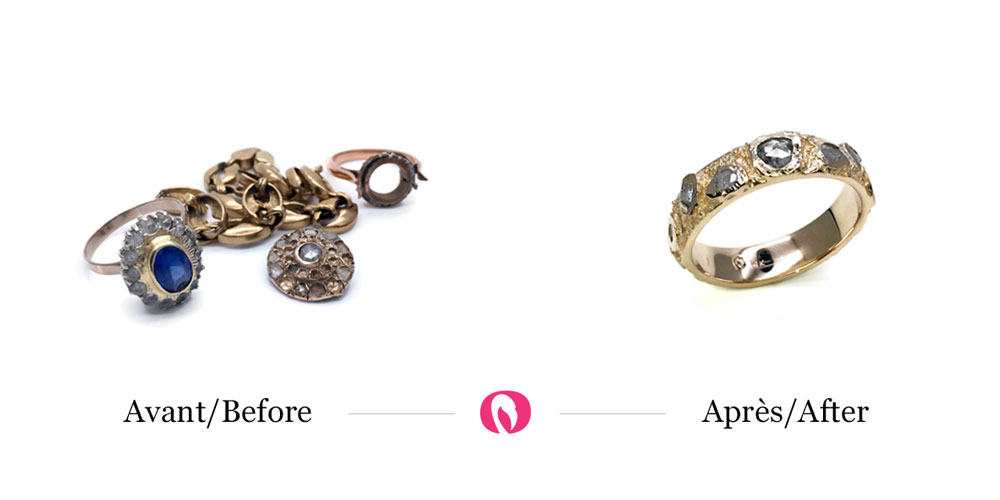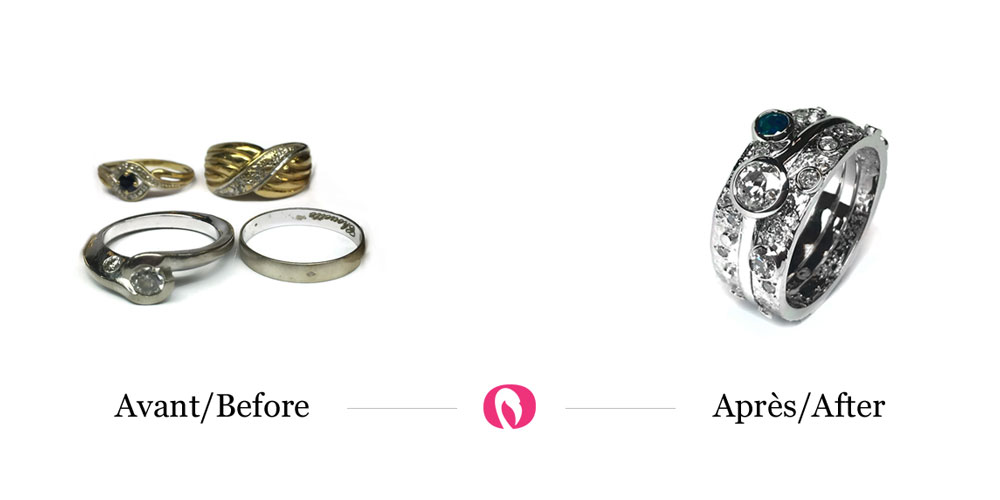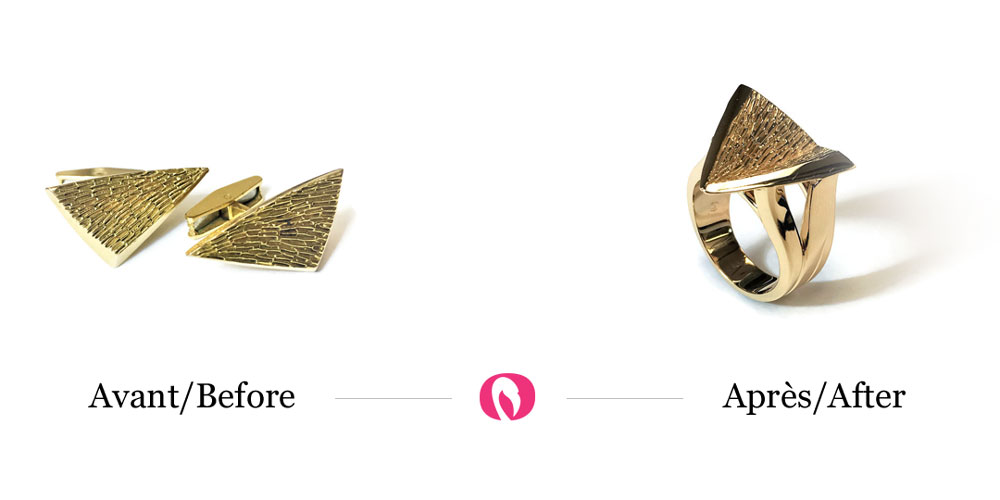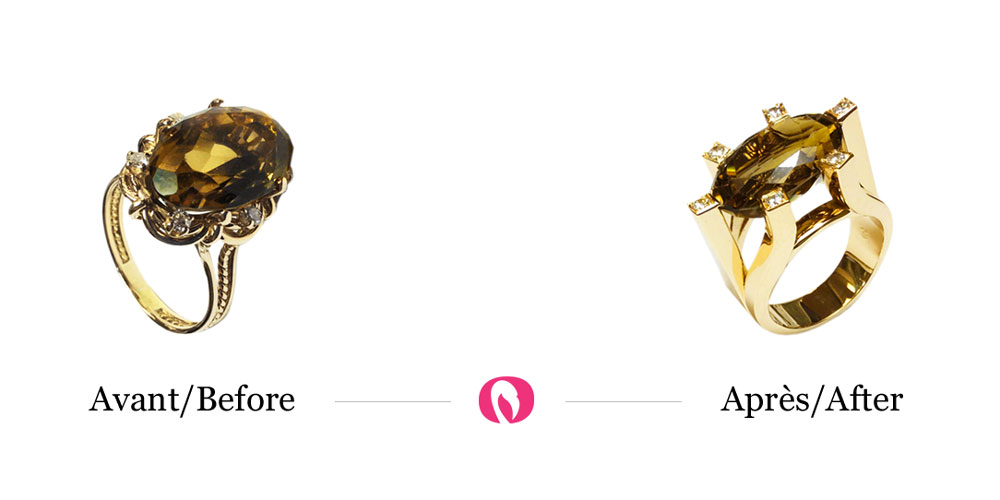 The Flamme jewelery in pink is the reference in Montreal and in the country for the jewellery transformation. Also called upcycling, jewelry processing asks for a technical know-how and a particular approach that we put forward in Flamme en rose; take the time, live our passion and give love. It exists in our transformed jewelry achievements, several options of jewelry conversions. We go from the small transformation to the great metamorphosis of what is found in your jewelry box. Do not sell your jewelry! You will never have a fair return on the value of your jewelry and you will lose irreplaceable memories. The jewels that come from our families are perhaps no longer up to date but by using their stones and their gold to create a brand new, we get a jewel transformed in our image. The unused gold is credited to you and even allows you to pay part of the labor of the processed jewel. Transform the old matching band of your grandmother in two beautiful earrings which take a little style of the old jewel. With the old necklace pearls of your mother, the transformation can be minimal but it gives back all its brilliance of yesteryear. By reusing precious stones and gold, we contribute with an ecoresponsible gesture, to revive a jewel left behind which could become the jewel of your jewelry box. All our processed jewelry are handcrafted by experienced and passionate jewelers. The creation of jewelry by transformation is an art to discover. At Flamme en rose, we specialize in processing and we are extremely proud of our transformed jewelry achievements.