Engraving jewellery is a great way to personalize a ring, a pendant, a bracelet, cufflinks or most jewellery creations. Whether you want to engrave a few words of love, a drawing from an image or a photo, Flamme en rose offers you the possibility to personalize your jewellery with our various engraving services. 
  Whether your jewel is in silver or gold or regardless if you bought it from our Montreal studio or elsewhere, we will be pleased to engrave your piece of jewellery for you. 
  Do not hesitate to contact us it will be our pleasure to give you a free estimate according to the specific engraving required.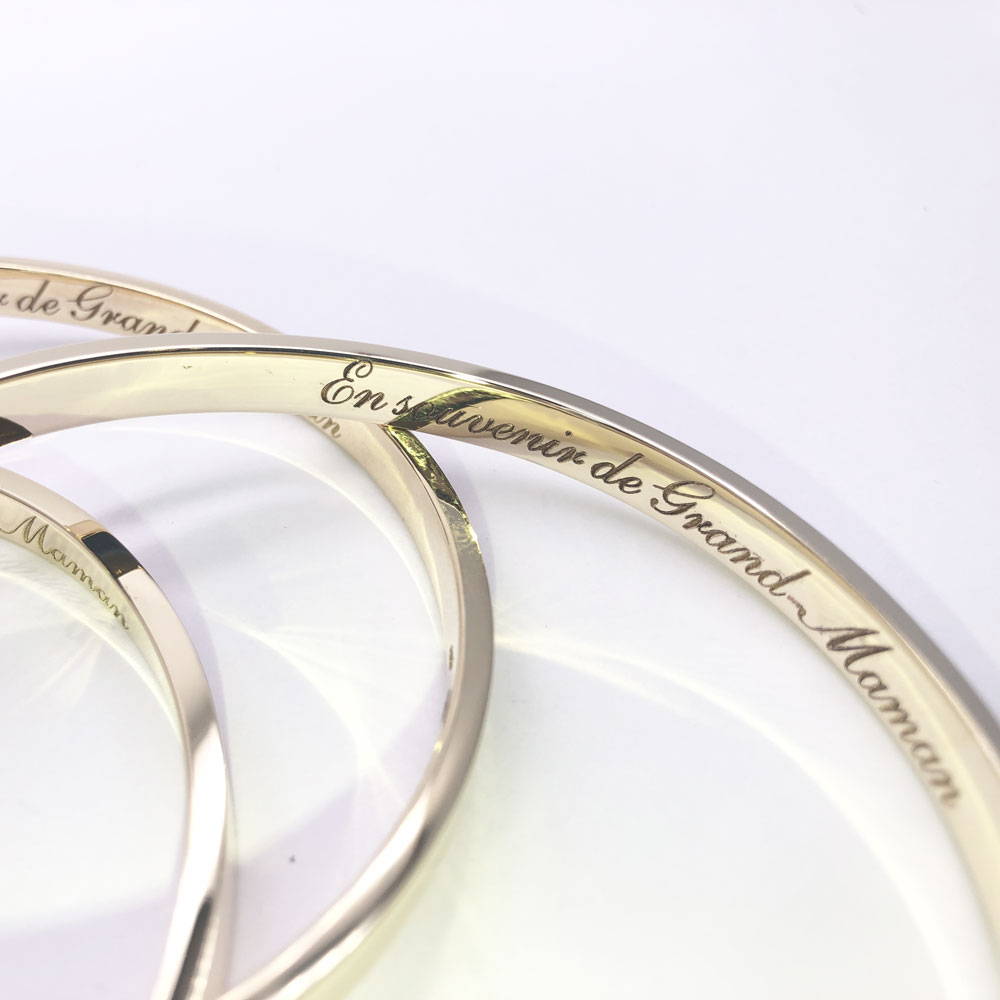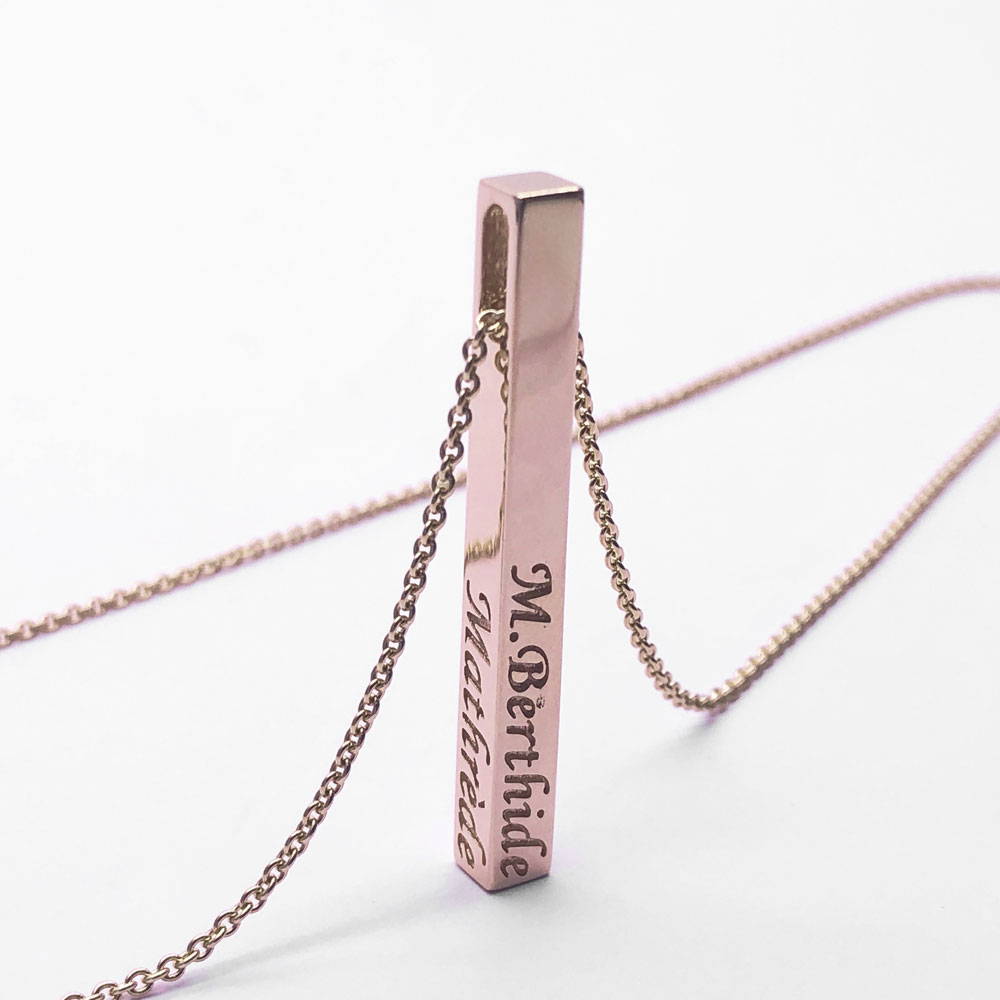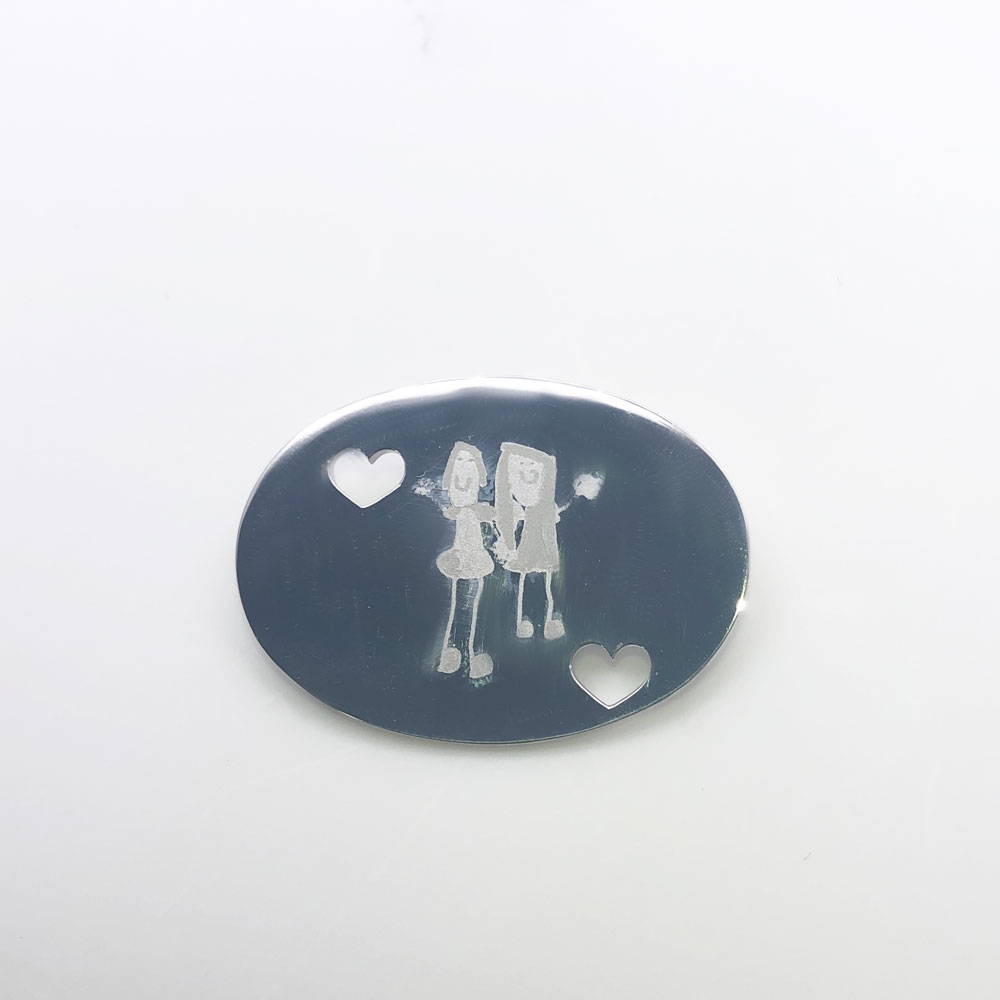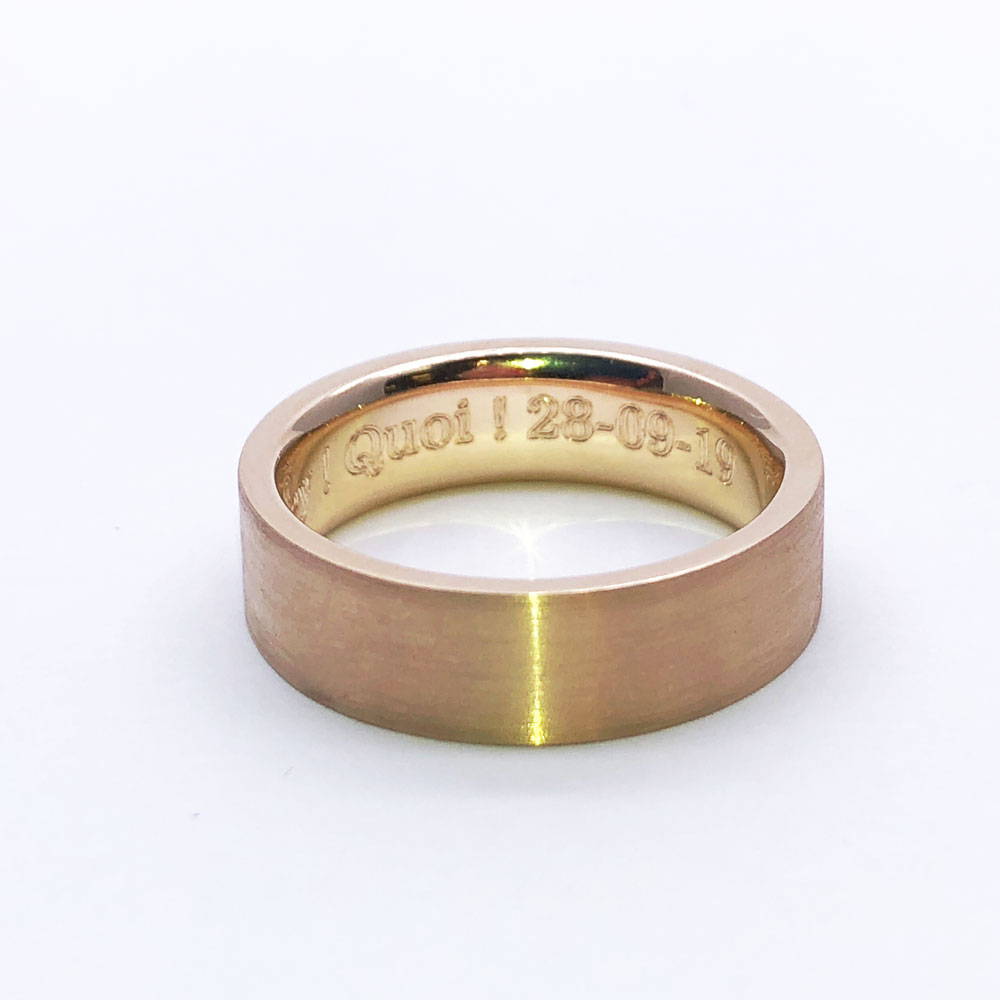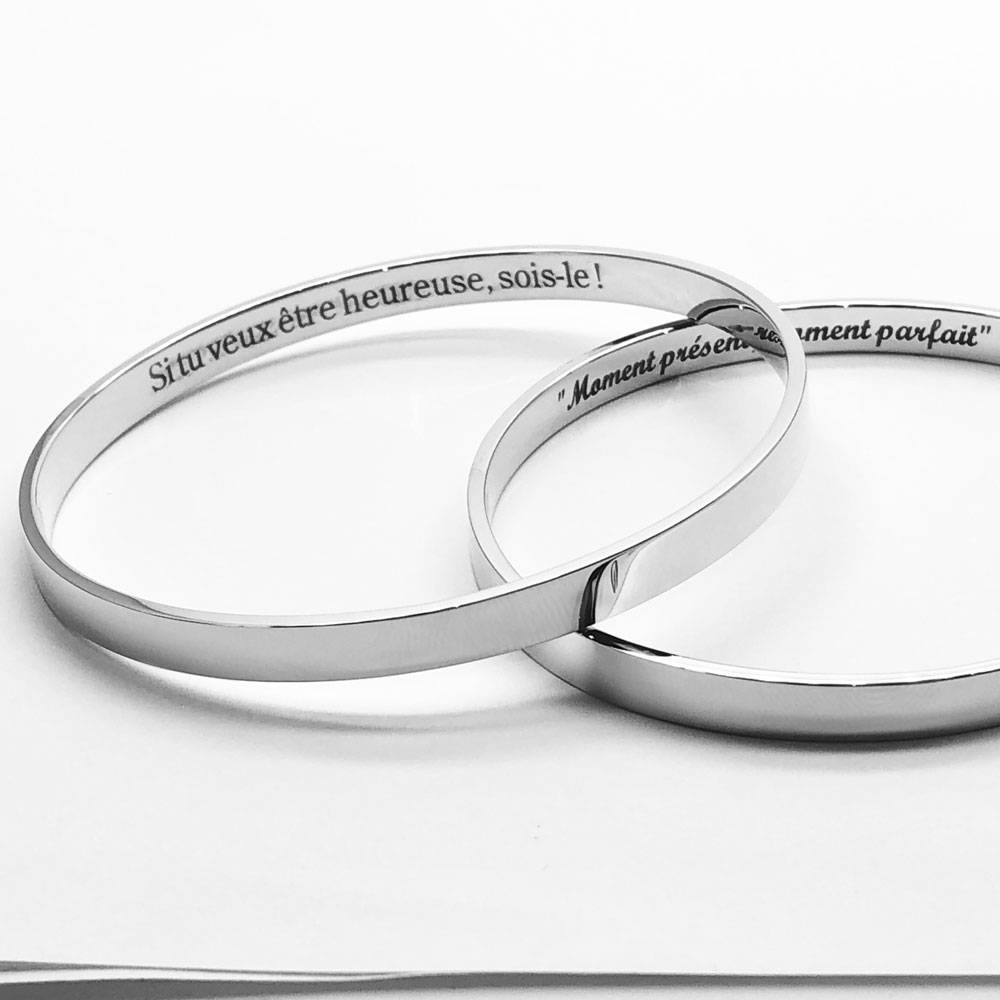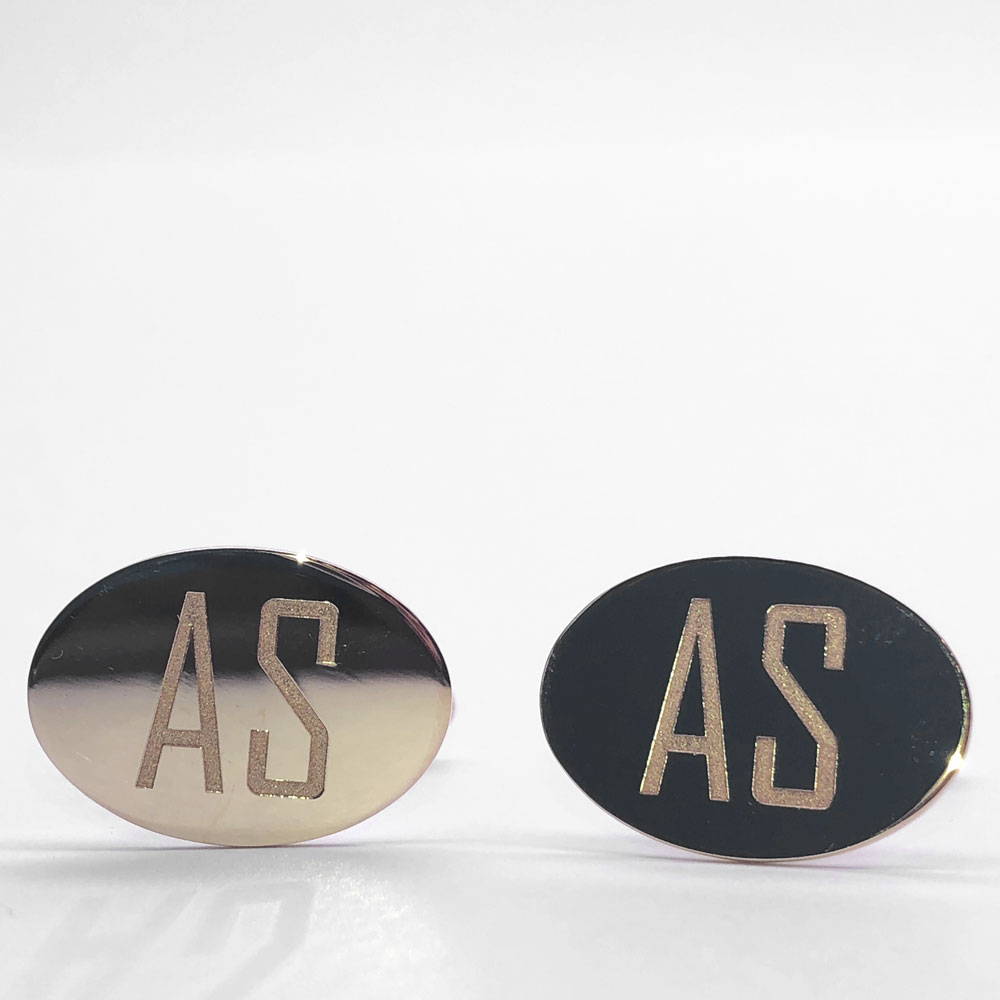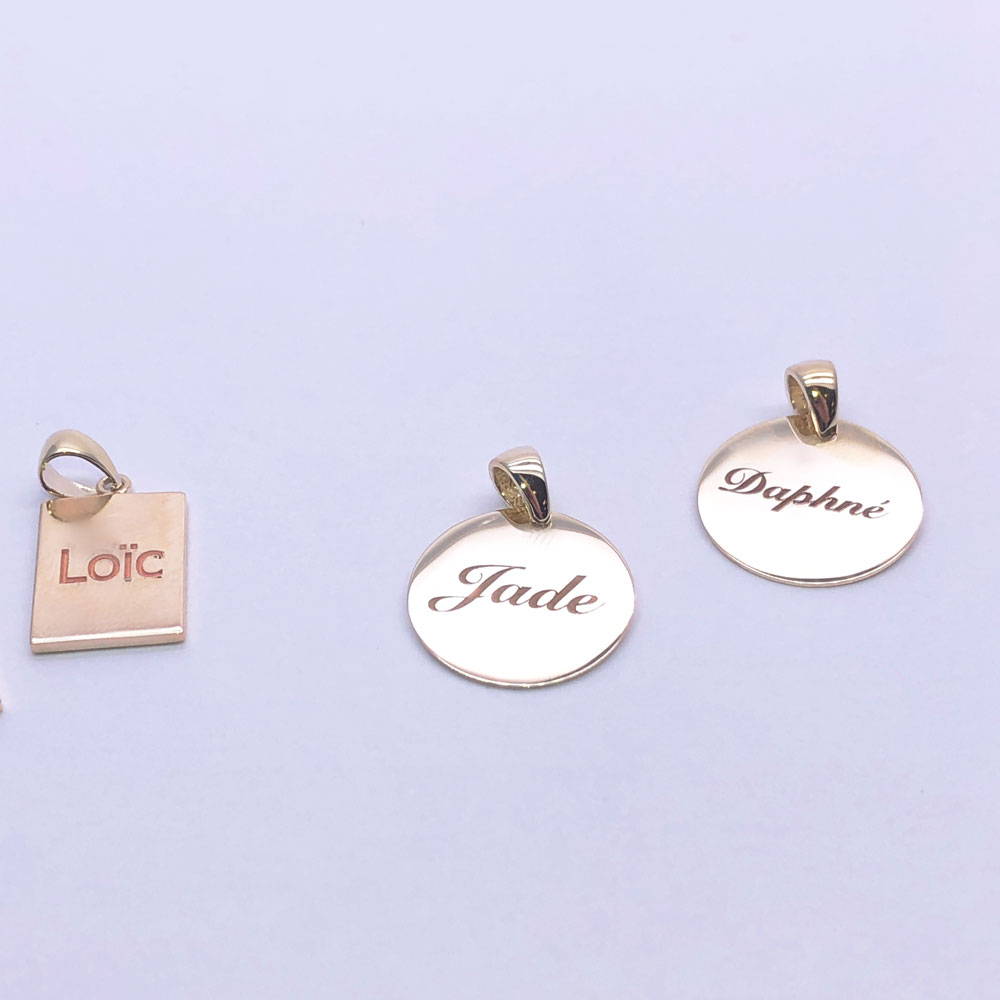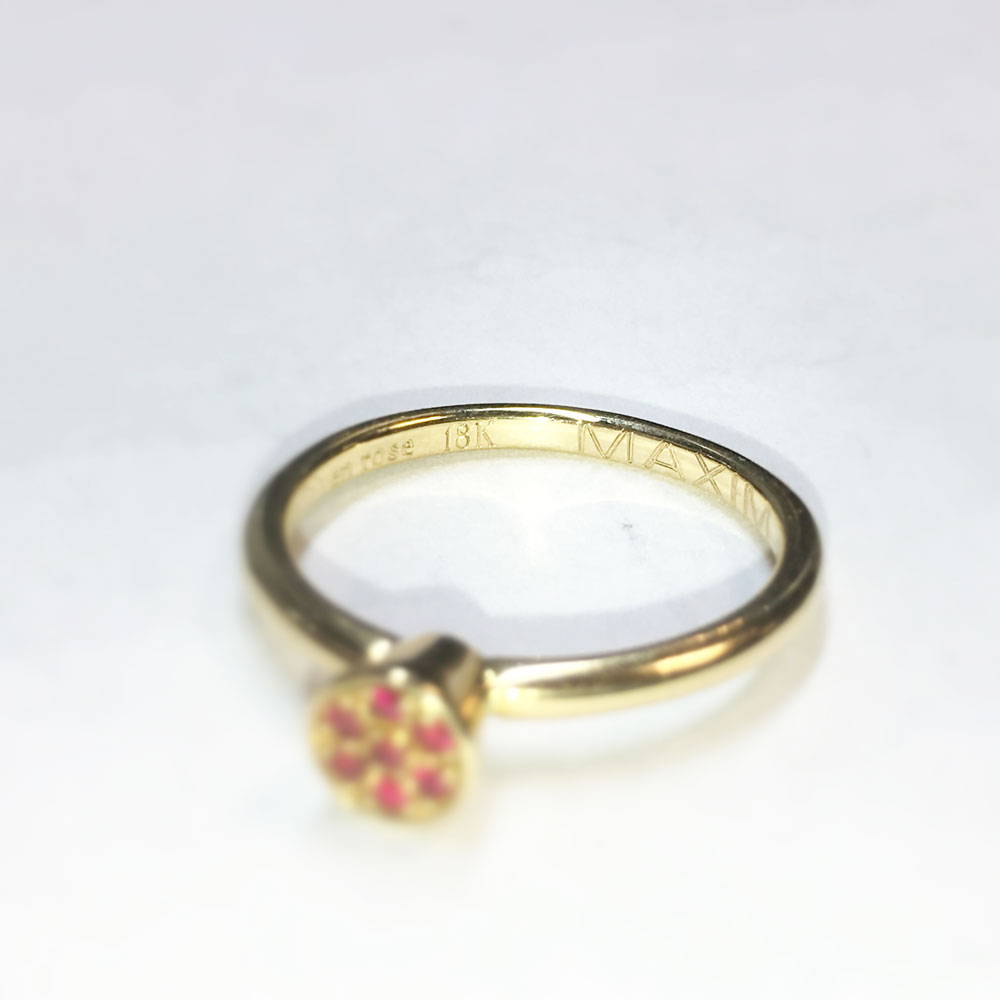 FOR A PERSONALIZED JEWELLERY!
In recent years, laser engraving has opened the door to a wide range of engraving possibilities. Examples? Bring us your child's drawing and we can reproduce it on a pendant! Engrave a word of love with your personal handwriting inside your sweethearts wedding band. The possibilities are endless. 
  On the other hand when engraving the inside of a wedding band or wedding rings there is nothing more romantic than a handmade engraving. This art offers a more organic look with a script typography. Since this type of engraving is made by a skilled engraver and not by a machine, it requires a minimum of 2 mm wide. 
  If you wish to opt for a more affordable service. It is also possible to create beautiful engravings with an engraving machine . This machine offers the possibility of engraving with standard typographies. Easy to read and inexpensive, mechanical engraving is the most widely used in the jewellery industry. 
Please note that Flamme en rose specialize in custom jewellery creations, Bespoke, as well as in jewellery transformation. Do not hesitate to come see us at our jewellery studio/boutique conveniently located in downtown Montreal. We also have a wide selection of ready-made gold and silver jewellery in our showroom. It will be our pleasure to discuss with you. At Flamme en rose, you will always be served by a jeweller.