Rhodium plating is a process commonly used in jewellery in order to maintain the vivid appearance of white gold and sterling silver. Plating is a chemical process also known as electroplating, the piece of jewellery is dipped in tank containing the plating solution, in this case rhodium and by passing an electric current through the solution, a thin layer is then transferred onto the piece of jewellery. When a piece of sterling silver – also called 925 silver – is plated rhodium, it will slow down the oxidation process and give it a nice shine. When rhodium plating white gold, it will hide the yellowish stubborn patches that tend to appear on white gold. Rhodium is a very hard metal and an extremely expensive metal that is part of the platinum family.   
At Flamme en rose, metals are truly precious and always treated with care, consequently all our silver and white gold creations are automatically rhodium plated as the finishing touch! Rhodium plating is amazing however it does not last forever and will wear off with time and contact to the skin. Flamme en rose recommends rhodium plating once a year.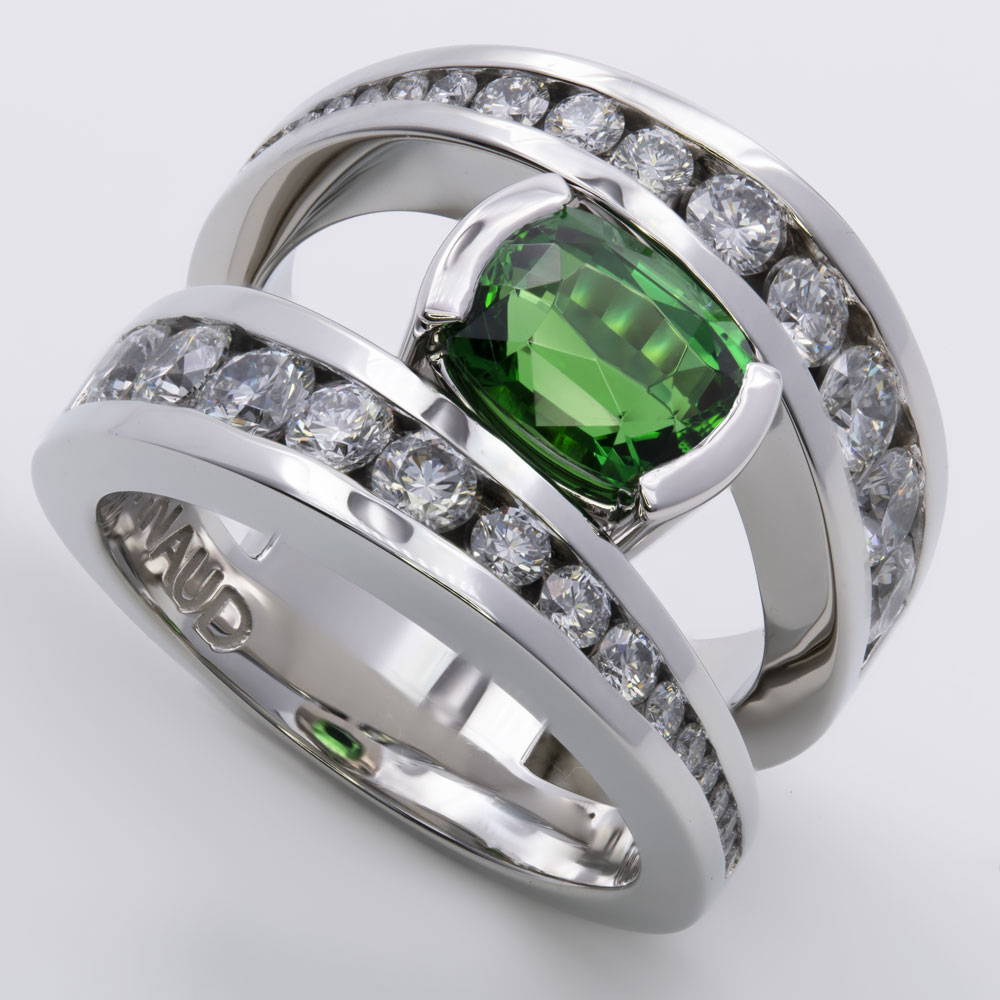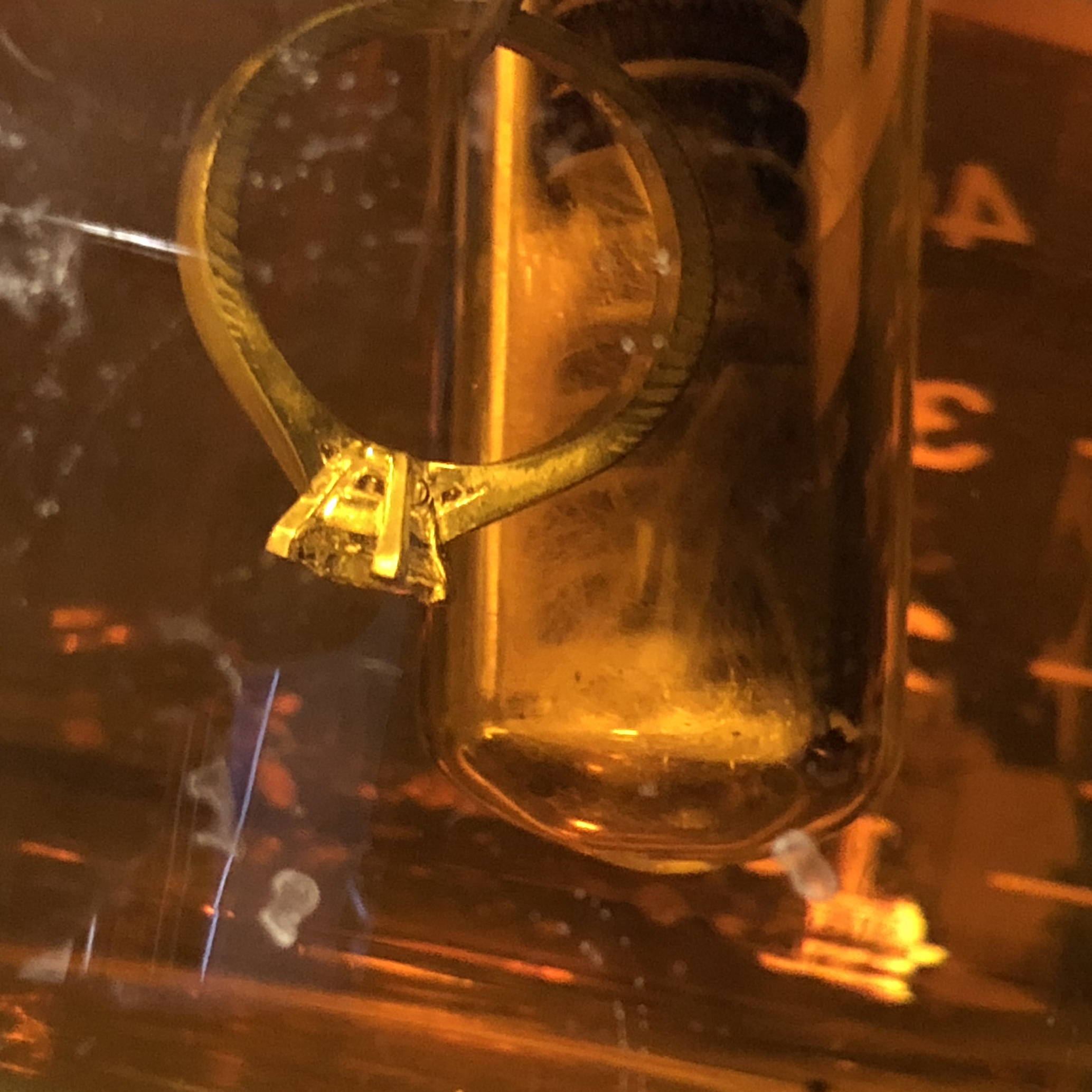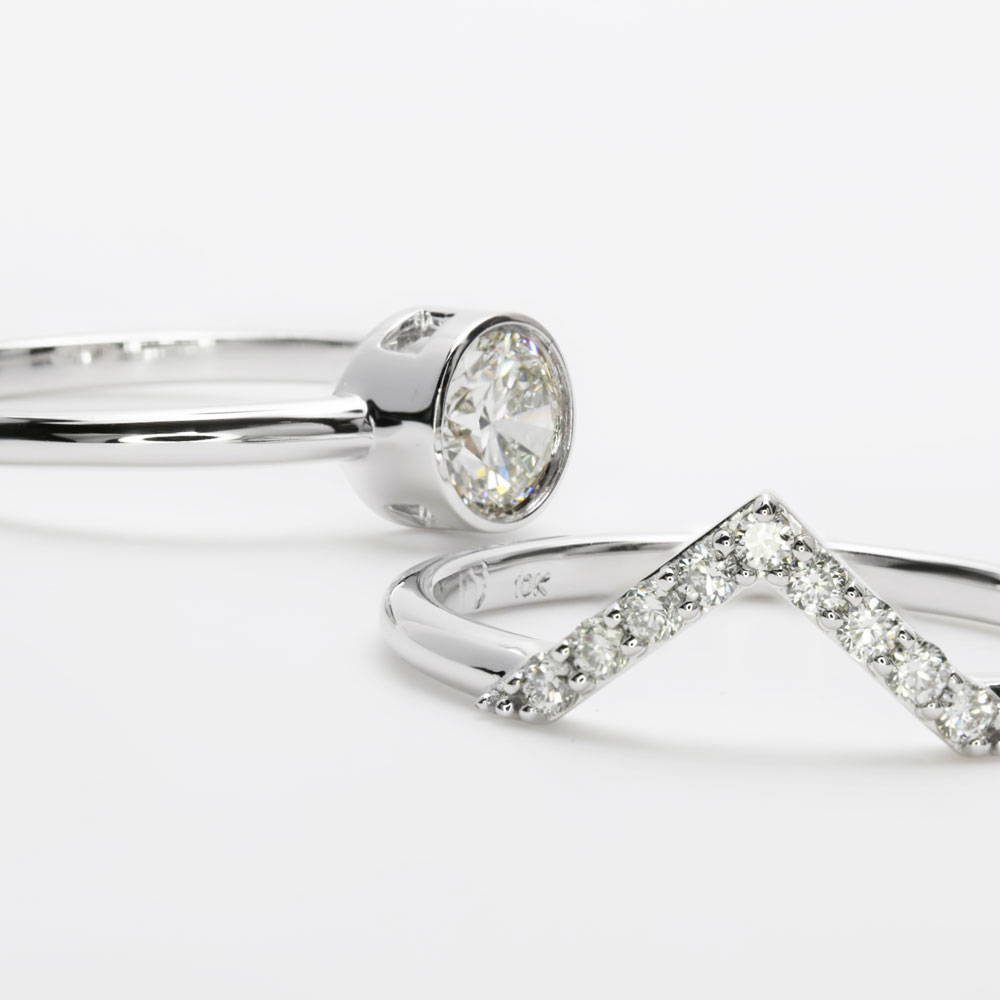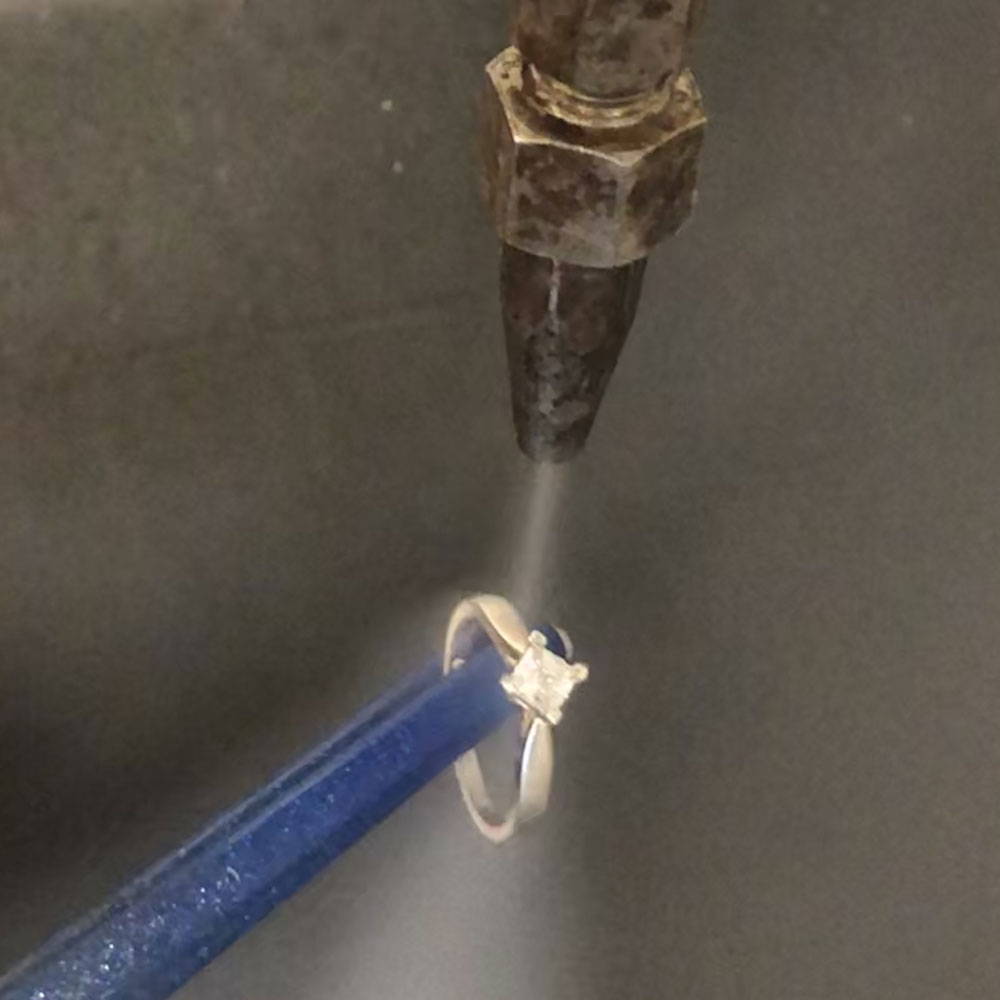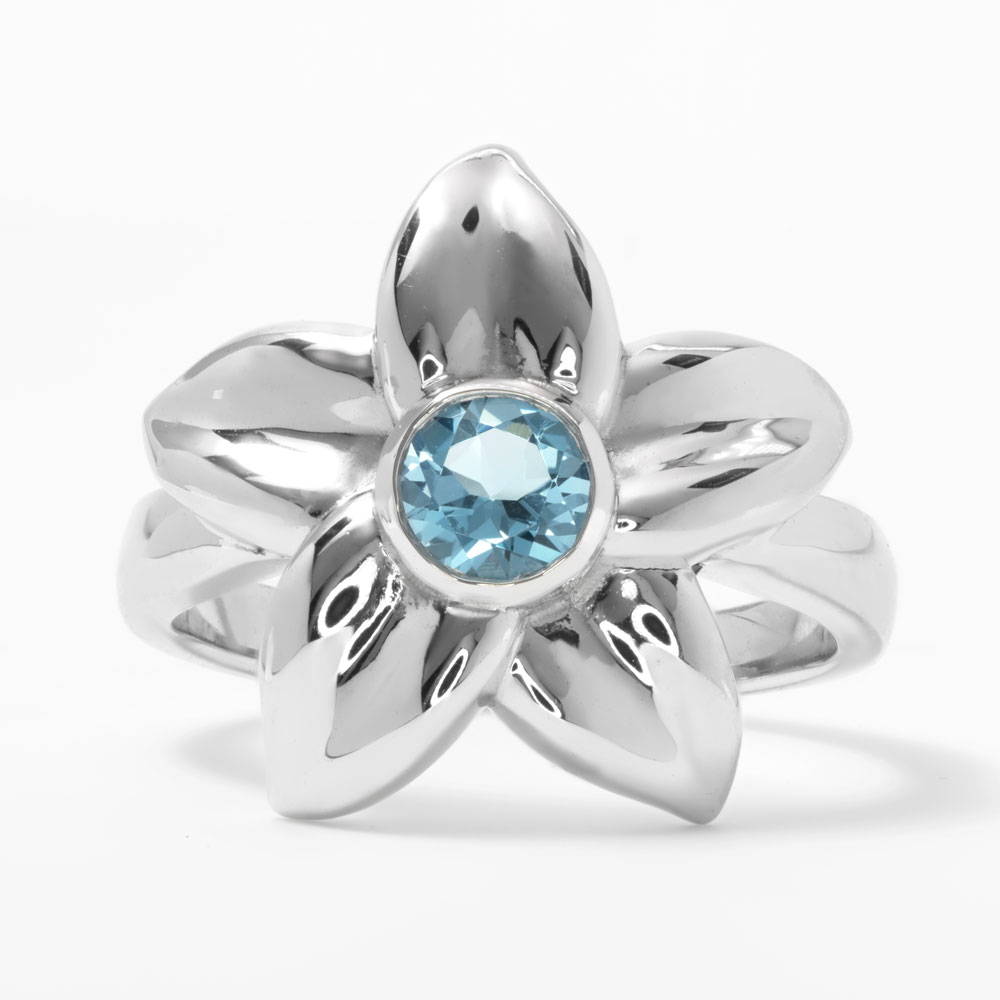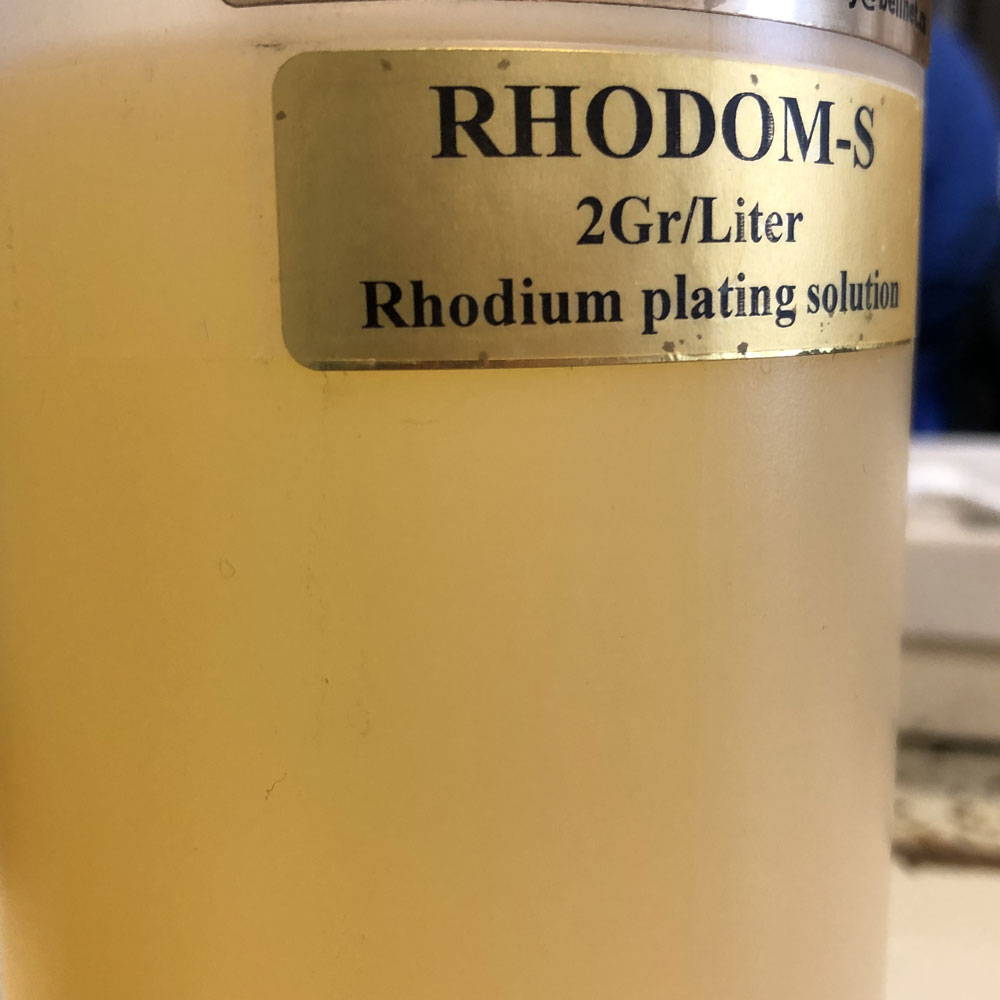 At Montreal's Flamme en rose jewellery studio/boutique only high-end Italian rhodium is used, providing greater durability and a brighter result. Precious metals require maintenance to upkeep their splendor, polishing and rhodium plating are great ways to achieve this. Although only white gold and sterling silver (925) can be rhodium plated. Silver jewellery has the disadvantage of rapidly oxidizing and rhodium plating will slow down this chemical process. White gold has the tendency to have yellowish stains, therefore requiring a rhodium plating to attain its beautiful luster.  
.  
Flamme en rose offers their rhodium plating to everyone, wheatear it is one of their creations or not and you will always be served by a professional jeweller. Take the time to admire their beautiful showroom displaying their numerous original collections and they also offer a custom jewellery service. Since 2009 Flamme en rose has been gaining popularity thanks to their personalized service and the quality of their craftsmanship. of custom jewelry creation.  Since 2009, the jewelry store has continued to grow in popularity thanks to its personalized service and the quality of its products.