The transformation of jewellery is an art; a demanding and precise art that few jewellers can offer. It is a fascinating discipline for many reasons. First of all, there is the technical aspect that stems directly from the jeweller's know-how. There is also the economic aspect, which allows us to take advantage of the assets of our jewelry chest. The ecological side is not to be neglected either since we recycle materials and recover precious stones. Obviously, there is the artistic approach that allows the jeweller to offer us beauty. But of these reasons, the sentimental value is the most important of all. There is nothing trivial in the process of transforming an engagement ring or family jewellery left behind. Transformation is a task entrusted to people of integrity and trust who recognize the importance and significance of our jewellery.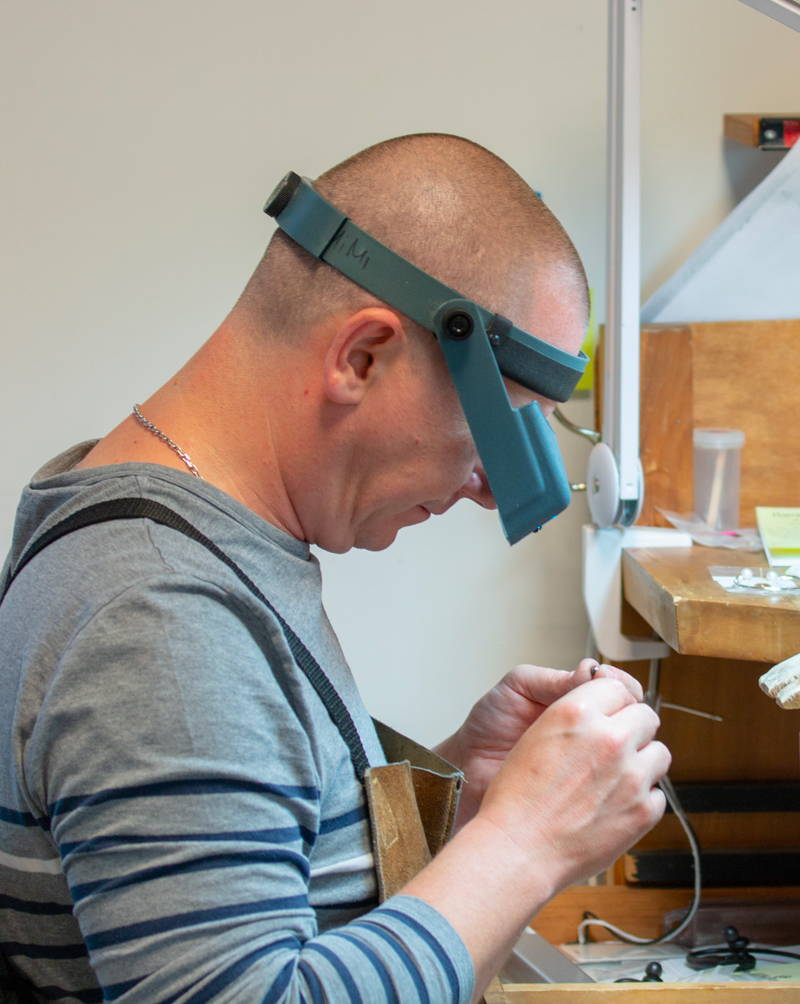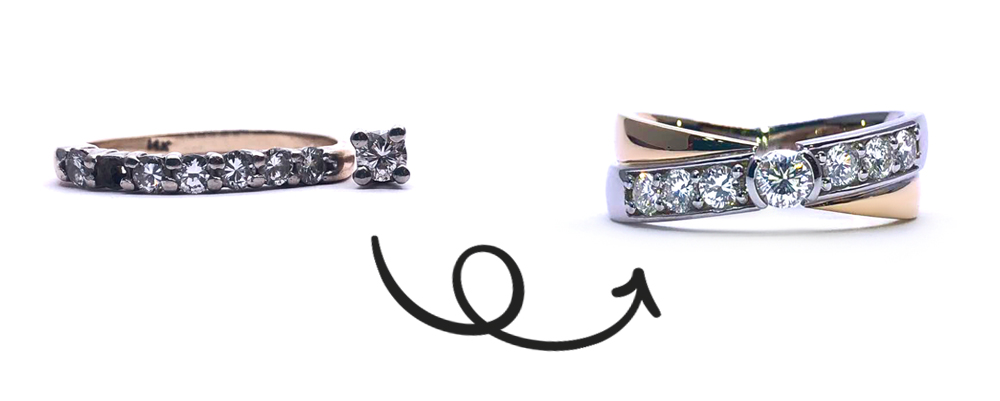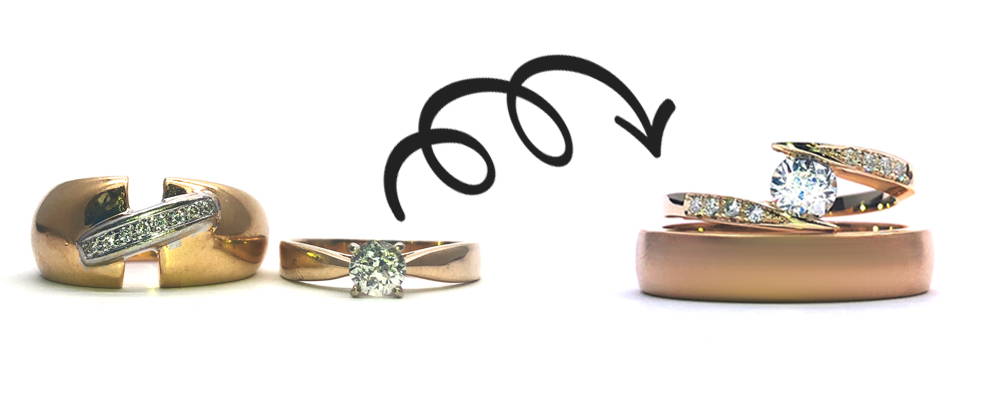 Jewelry transformation in 8 steps
First, collect and sort through your collection of old jewelry. Faded pearl necklace, 60s earrings, grandfather's white gold signet ring; nothing is lost, everything is transformed. You can't have your jewellery transformed if you don't do a good job of cleaning it up first. The excess gold could be credited to you on a possible submission.
Write down what you would most like to add to your jewelry chest. A trendy ring with beautiful gemstones? Custom jewellery for your special events? Why not treat yourself!
Set up a realistic budget. Give yourself some leeway. The price of an antique jewellery alteration varies according to the precision and quantity of the work to be done. Transforming old jewellery can cost between $200 and $1,500. It could cost more if the work requires it.
Search on the internet or by your acquaintances for a jeweller or a jewellery store that specializes in the transformation of jewellery. Pay attention to the right recommendations. Select a company that transforms its old jewellery on site. Avoid middlemen. You'll save yourself a lot of trouble.
Make an appointment with the jeweller of your choice and ask for an hour or more to discuss all your options. Generally speaking, processing is about gold jewellery. Most jewellers offer this service free of charge with no obligation on your part.
Following this meeting, the jeweller will propose a cost estimate that requires your agreement. This is the case at the jewellery storeFlamme en rose, a company specialising in the transformation and creation of custom-made jewellery. With a deposit of 50% of the total amount, the transformation of antique jewellery can then begin.
Follow the development of the transformation of your jewelry with sketches and 3D drawings. Sometimes you may be offered photos of stages in the creation of jewelry. Follow the file carefully to avoid surprises.
Go to your local jeweller for the long-awaited unveiling and fitting. From our experienceFlamme en rose, this moment is full of strong emotions. Having your old jewellery transformed is a very symbolic gesture.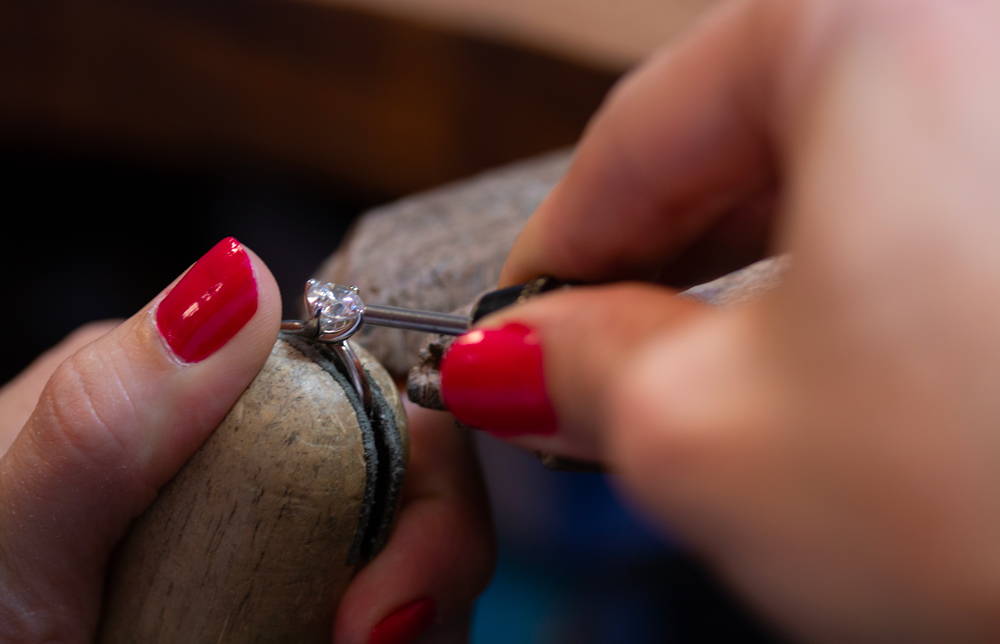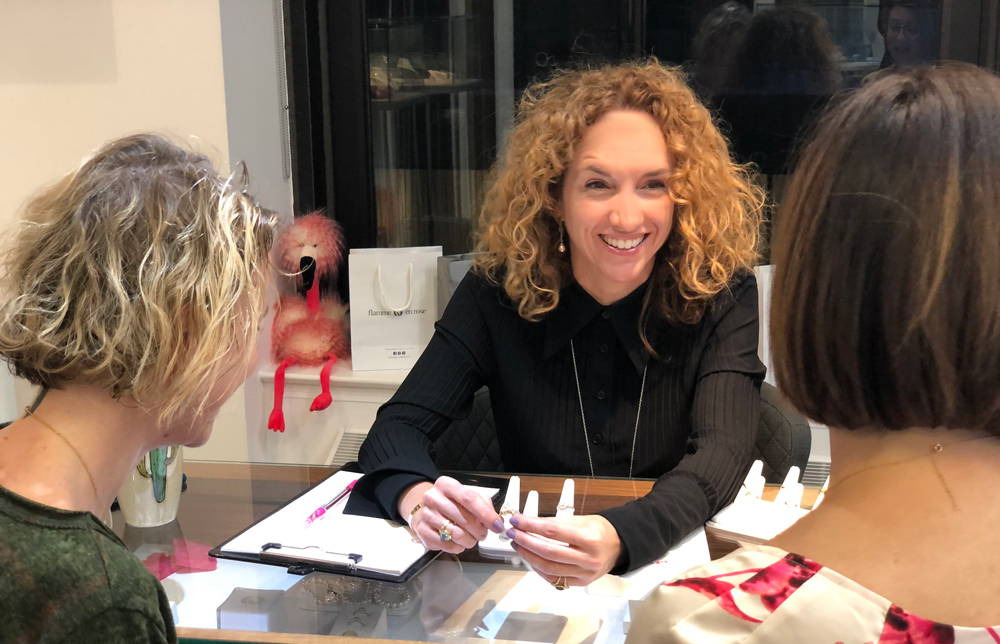 Specialized in the transformation of jewellery
We wanted to remain neutral in this short text on the jewellery processing process but it is difficult for us to ignore our specialisation. The jewellery store Flamme en rose has become the reference in Montreal and Quebec for this type of service. Since our beginnings in 2009, our priority has been the quality of our work rather than the volume that justifies our reputation. Our clientele extends from North America to Europe. What do all these people who come to see us have in common? They have been looking for a trusted company to transform their jewellery for a long time. And what do all these people have in common after their experience with us? The feeling of having been listened to, well advised and respected throughout the entire process of transforming their jewellery. Whether you come to us or not, refer to this text for a good procedure to follow if you decide to have your old jewelry transformed.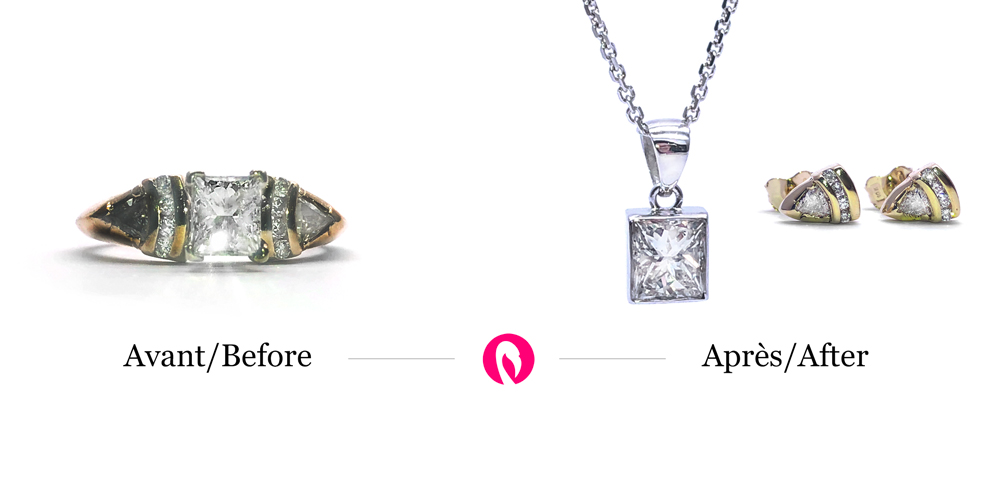 Tell us about your project directly at the jewelry store or virtually. Make an appointment now.